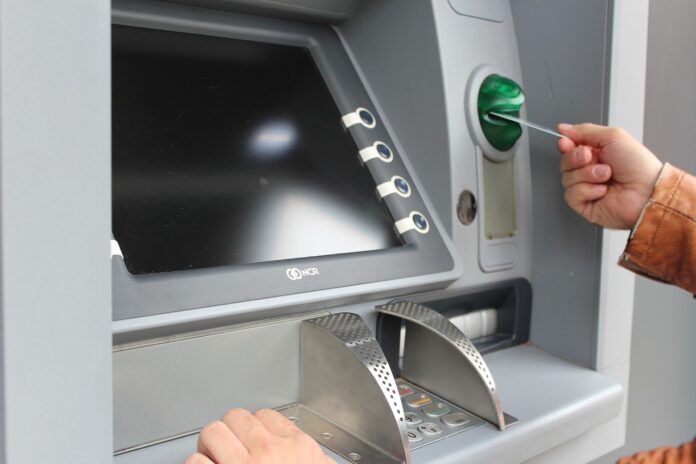 Since their emergence more than 50 years ago, ATMs have replaced banks as the primary source of cash for consumers around the world. While the basic elements of ATM mechanical operation have remained unchanged since the technology was first developed, there are new concerns in the digital age that must be addressed to ensure safe and reliable operation.
Thankfully, developing technologies provide solutions to most of the challenges presented by operating ATMs in the digital age. In many ways, managing ATMs has never been more convenient.
Conventional & Cyberattacks on ATMs
Most ATM fraud comes in the form of "credit card skimming". This involves fraudsters physically tampering with ATMs by adding fake card readers on top of existing ones. Cameras may also be deployed to spy on ATM users and collect their personal information. This type of fraud has existed for decades, but technological developments have given fraudsters access to methods that can be deployed quickly and are not easily noticed by the average ATM user.
In addition to increasingly sophisticated means of physical tampering, cybercriminals are now able to commit ATM fraud remotely. The 2010s saw a sharp increase in the number of remote attacks on ATMs. In 2016, a number of banks across Europe and Malaysia were attacked by malware that allowed cybercriminals to take control of cash machines remotely. This trend of remote cyberattacks has continued into the 2020s and is predicted to overtake physical tampering as the leading method of ATM fraud.
Keeping Units Up to Date
But isn't there something we can do about it? There is — but it requires a shift in the ATM business mindset.
Traditionally, an ATM is the ultimate "set it and forget it" moneymaker. Owners place a machine one time and collect the fees indefinitely.
Owner/operators' complacency is a major contributor to ATM fraud. Outdated machines may have been installed over a decade ago, and their owners may not see the need for an upgrade so long as the unit remains profitable. This leaves outdated ATMs particularly vulnerable to both physical tampering and cyberattacks — especially if the owner doesn't actively monitor the unit's performance.
Misconfiguration occurs when the ATM operating system is out of step with other apps and databases that the machine needs to communicate with. Many banks have begun integrating smartphone connectivity with their ATMs. This move is meant to combat the threat of credit card skimming by eliminating the need for cards altogether. Ironically, this increases the chances for misconfiguration if the ATM operating system and the user's mobile app are not updated regularly, creating leaks that allow hackers to access user and ATM data remotely.
ATM owner/operators should be familiar with the risks posed by misconfiguration and any liabilities that may be implied as a result.  ATMs must employ the most up-to-date operating system — one that communicates seamlessly with any other relevant databases. Additional measures such as firewalls, encryption, anti-malware software, and annual security tests are essential to protect ATMs from cyberattacks.
In terms of physical protection, it is important that ATMs and their surroundings be actively monitored. If the owner/operator is unable to check in on the unit in person, the digital age has provided solutions for monitoring machines remotely. These include surveillance cameras and monitoring software which will discourage tampering and alert the owner/operator the moment something goes wrong.
Adding Further Value with Monitoring Software
The digital age offers many benefits to ATM owner/operators in addition to the challenges it presents. Most modern ATMs come equipped with live tracking software. This helps deter fraudsters while also ensuring long-term profitability by alerting operators whenever the ATM's consumables need to be replaced. A profitable ATM must operate 24/7 without interruption, and monitoring software is the best way to guarantee this is the case.
Operators can view the status of their ATMs in real time through a web browser or even through a mobile app. This makes it much easier to manage a portfolio of machines spread over a wide area. If ATMs require service, replenishment, or software updates, or they are simply unprofitable, the owner will know immediately. Most modern ATMs are equipped with monitoring software of some kind, but it is important to partner with reputable vendors who can ensure machines and their operating systems are up to date.
Work with Established Service Providers
Whether purchasing or leasing ATMs, owner/operators should always source their machines from companies that offer full-service packages. A profitable ATM will require regular replenishment of consumables, armored truck services for the movement of cash, routine maintenance, and monitoring software. It is essential that ATM's operating systems be updated as needed to prevent misconfiguration and cyberattacks.
It is difficult for an ATM owner/operator to address all these concerns through multiple vendors, especially if they are managing a portfolio of machines spread over a wide area. Even financial institutions like banks or credit unions may struggle to keep their machines up to date in the ever-changing digital age. Thankfully, there are ATM solutions for financial institutions and private ATM investors – companies that specialize in ATM servicing, as well as procurement.
Reputable ATM providers must be able to:
Replace aging units
Update operating systems as needed
Track consumables with monitoring software
Maintain and repair ATMs
Move cash with reliable armored transportation
Alert owner/operators if units are damaged or tampered with
It is especially important for long-operating machines to be included in a full-service framework. It may not be enough to simply upgrade a unit to meet existing standards. Consumer expectations with regard to mobile connectivity, and the increasingly rapid development of ATM operating systems, place a heavy burden on financial institutions and private ATM investors. The best way to ensure all aspects of ATM functionality are working as intended is to rely on ATM solutions that offer full-service packages and real-time date tracking.
Final Thoughts
The digital age presents owner/operators with novel challenges in the form of sophisticated tampering techniques and cyberattacks. To address these issues, and add further value to an ATM investment, monitoring software is improving over time and allows for the live tracking of every aspect of ATM functionality. The best ATM vendors are aware of these trends and offer full-service packages to meet the needs of the digital age.