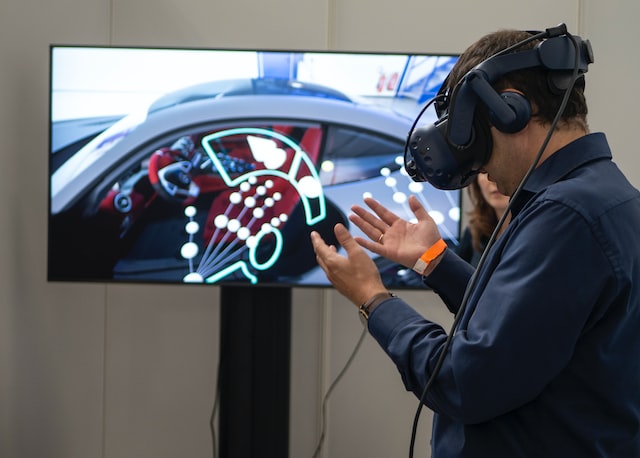 There is no doubt that the world of business is changing. The pace of change has never been faster, but there are still opportunities for entrepreneurs who can adapt quickly and take advantage of the latest trends. Here are some innovative ideas that you can use to inspire your next business plan in 2023:
1. Use blockchain technology
Blockchain technology has been a hot topic in the past few years. The decentralized ledger system has been used in many industries, from finance to healthcare, and now it's time for your business to take advantage of it. This is an open-source technology that enables information sharing over a network of computers without the need for third parties. This technology is changing how businesses operate by providing them with a secure way to store data and perform transactions. If you want to be at the forefront of innovation, you need to incorporate blockchain into your business plan for 2023.
2. Integrate Artificial Intelligence (AI)
Artificial intelligence is becoming an increasingly important component of many business strategies, and there are several ways you can integrate it into your own plan. First, you should understand what it is. Simply put, AI refers to computer systems that can make decisions and perform tasks without human intervention. This technology has been used in many applications for decades, but recent advances in computing power have made it much more accessible and affordable.
3. Make use of Augmented Reality (AR)
Augmented reality is a type of technology that allows you to see the world in a new way. It's like virtual reality, but it uses your phone's camera instead of a headset. It can be used in a variety of ways, but one of the most popular ones is through games. You'll be able to see different characters walking around your town or city, and you can even interact with them! The best thing about AR is that it can be used for almost every industry, making it an ideal choice for any type of business. This is an innovative technology that will help you boost your business by making it more interesting and engaging for potential customers.
4. Create a mobile app that is based on your company's core values
Mobile apps are the most effective way of reaching out to customers in today's world. This will not only help you grow your business but also make it more efficient and effective. You can also use the app to promote your products and services, as well as keep users updated about new offers and deals. It is also an excellent platform for customer feedback and reviews about your company's products and services, which makes it easier for you to improve on them in the future.
5. Incorporate Virtual Reality (VR) in your retail store
The VR industry is growing at a rapid pace and will only continue to grow as technology improves and more companies enter the market. VR allows customers to test-drive products before buying them online or in-store. Customers can also experience an interactive shopping environment using VR before making a purchase decision. Virtual Reality applications are not limited to games and entertainment anymore. In fact, they are being used for multiple purposes, including education, healthcare, architecture and construction, real estate development, and retailing.
6. Incorporate text messaging
It's not so easy to imagine that this could be an innovative idea, but it is! Sending an automated text message is the best way to contact customers who have just bought something from you. You can also send out a text message with a special offer or your newest product, and it will be delivered directly to their cell phones. This is an effective way to stay on the minds of potential customers in a cost-effective manner.
7. Online video sharing
Video is the most popular content on the web, and it's growing. The trend is clear: more people are watching more videos online. This one isn't new, but people continue to share videos online every day. There's no reason why you can't start using this tool for your own business.
8. Explore new channels
One of the most common mistakes businesses make is sticking with one sales channel when there are others available that could be more profitable for them. You may want to look into selling through e-commerce or social media if these channels fit well with your product or service offerings.
It is vital to collaborate with customers, but without innovating your business plan, you will never make it in the tech industry. In order to do so, you have to first understand your own business, and then start convincing. Get an intricate competitor analysis, and understand the market around, through e-procurement systems. These 2023 business plans will help you structure your innovative ideas more successfully!