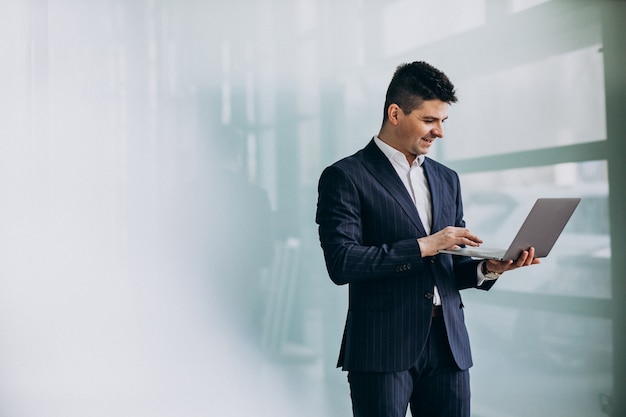 The term "Ethics" can be defined as well-founded standards and fundamental principles that one follows in the organization. It helps to get accustomed to the job profile. 
Work ethics can dictate what is right and wrong and usually, it helps you to make a decision.
Every organization or company wants to work with people who have strong ethics. It plays a significant role in bringing benefits to a company in many ways.
Work Ethics can refer to your dedication to your work and your discipline. It says your lifestyle.
Powerful ethics helps to make your way of life. In the agency, ethics attract customers who appreciate your honest service, which will boost your service and profit of your company.
Here, I am going to present some significant Work ethics that help to understand the importance of it.
1. Integrity
It is one of the most important Ethics in a workplace.  Integrity makes a person great. If you maintain this behavior in your work culture it increases your reputation in the agency.
By definition, Integrity is the quality of honesty that follows strong moral principles. It encompasses the spirit of good conduct.
If you run an agency, your employee follows you. Therefore, if they notice that you always maintain your morality and you never conduct anything that is against your principles, you will make a good impression.
The employee tries to follow you and, in this way, you spread your spirit of good conduct. This is one of the reasons why integrity is important.
 2. Discipline
This word can change your life. It has the ability to make your life as you want.
Every person needs to maintain their life with discipline. It enhances your concentration on your work.
An employee may be talented in his line of work but lacks dedication and commitment and can not complete the task.
It requires a certain level of discipline that helps you to utilize your talent with the full phase.
It does not help to finish the certain work in a limited time but also helps to execute them well.
Disciplined employees are very important because they enhance the quality of work and they also feel confident with their work.
Through this Work Ethics they can ensure that all assignments and projects are executed in a timely manner.
3. Consistent And Quality Work
Whatever you do in your office culture, you should ensure that you can not break the consistency. It is the key factor of success.
If you always maintain proper scheduling with determination to succeed and a high standard of professionalism, that will produce high quality work.
Consistency can develop your work quality. It helps to work with a team and guide them in a proper way.
When you invest time in a certain work that can give you the best result, always give value to the time.
You should understand the significance of the time that gives you the energy to complete your work in a time.
And,
Since those with strong ethics tend to be more productive and efficient worth their work.
A person who always follows Work Ethics isn't looking at what he needs to get done; he or she is looking at what needs to get done for the company to succeed.
4. Fair And Respect
No matter what your position is, always remember that every staff or employee deserves respect and you should treat them with respect and dignity.
Don't think about who they are and what their position is.
They are human beings. It is enough to give respect to one.
Coming to the fair topic, always do your work fearlessly. No matter which level you are at, you need to ensure that all your actions are fair. It gives you confidence. Therefore, you can utilize your talent fully.
One more thing I can say here is if you give resp[ect to others, you can get respect from others. It is one of the ethics.
I think it should always be maintained not only in the workplace but also in the way of life. It makes you a real human being.
Before you will go to be a good employee you should be a good human being.
5. Responsibility
I mention the most significant Work Ethics, it is one of the important things that should behave in employee behavior.
If an employee has a strong sense of responsibility, he or she will complete the work with their own effort.
A responsible employee always tries to offer the best effort that he or she can. It does not mean that the employee never makes mistakes.
Hence, it is also important if they acknowledge these mistakes and learn from them to assure themselves that they did not make the same mistakes again.
Along With These Ethics!
I want to present some significant factors that help you to maintain your work ethics.
# Always behave professionally
Professionalism is something that is observed from when an employee enters the office to when he leaves.
Simply, I can say that during office hours you should maintain professionalism. It helps you get accustomed to office culture.
In the office, you can see that different person come from different cultures but they all maintain one culture which is office culture.
It should happen when you behave professionally.
A professionalist understands his or her job and is prepared to do it.
# Cooperation
You are an employee and you are connected with your agency and your colleagues. All of you are responsible for each other.
When one has a work ethic and powerful productivity so he or she can help others to get more done.
In The End!
Now you may understand the importance of Work Ethics in the agency.
I hope you may follow these in your work culture
Or,
You may adapt these in your journey in life.
Please, let me know what you will do with these.
To inform me, You can connect through email or just leave a comment in the comment section below!
About Author
Subham Shah is a marketing professional tasked with managing different facets of digital marketing. He helps businesses with different SaaS startups, their planning, and execution. He might be a millennial but has a soft heart of old-school hard rock and metal music.