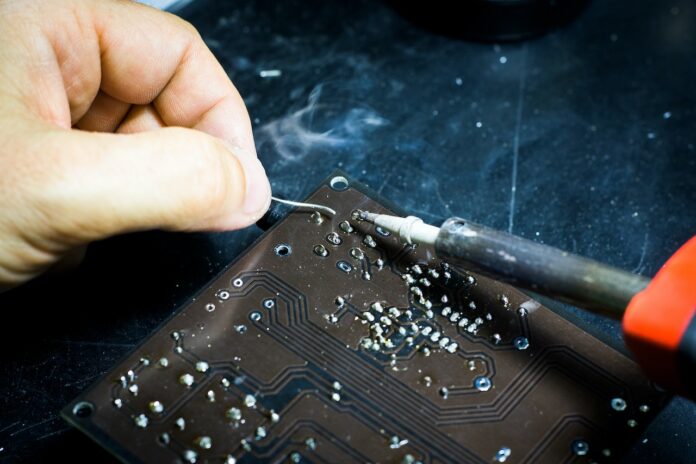 Artificial intelligence and machine learning can significantly impact the manufacturing sector. Because of advancements in technology, factories may now reach their full potential. Several businesses are improving their manufacturing environments and boosting output with the help of machine learning and artificial intelligence.
To reduce production errors, ML can help prepare essential datasets. It requires numerous device readings to build an optimal plan for the manufacturing facility. This article discusses additional ways that machine learning is transforming the manufacturing industry.
1. Smart Learning
The effectiveness of the company's production division depends on the quality of its maintenance services. One of the most costly aspects of running a manufacturing facility is ensuring that all machinery is regularly serviced. Predictive maintenance can reduce costs, saving manufacturers substantial sums of money after implementing machine learning in manufacturing.
System learning and complex neural networks may anticipate when a problem will arise in a machine and get ahead of the game by providing a solid fix for businesses. Devices' Remaining Useful Life (RUL) can be increased to a longer time frame. By diagnosing problems and identifying fixes, technicians may improve the quality of care they provide for their machines.
2. Market Adaption
AI and ML can help businesses respond better to consumer demands by increasing output when used in market strategy. Managers' strategic thinking can benefit from machine learning. It also can calculate consumer response, stock levels, and required materials. It's a time-saver for producers who need competent answers quickly.
Companies of all sizes implement AI and ML systems into their production facilities to boost output and quality. Businesses can benefit from Machine Learning's ability to help them respond to shifting market conditions and run more efficiently.
3. Improved Product Quality
The modern world operates on tighter schedules, which can compromise the quality of the final output. The increasing complexity of the products also makes it harder to oversee the factory operations. Every producer has a responsibility to deliver flawless products expected by consumers.
By using AI and ML, factories may be equipped with an alert system that notifies workers of potential quality issues and allows them to keep their output consistent. Artificial intelligence can help producers get a high-quality product in the least amount of time possible, regardless of the error's minor or significant. Data can be retrieved from the cloud-based system and used to improve manufacturing processes.
5. Improved Workplace Safety
The epidemic has been a significant impetus for the widespread adoption of using AI for screening and safety at work. Employee identification, thermal screens, and interaction monitoring for contact tracing and clean facilities are all feasible with the help of AI.
Long-term remedies for workplace safety risks have also been developed thanks to these same technologies. They prevent incidents from occurring in the first place or expedite root cause analysis once an incident has already happened. The measures ensure that workers are healthier and safer on the job and that businesses can keep running.
6. Consumer Demand Forecasting
Predicting what consumers will want to buy can be difficult. The good news is that artificial intelligence systems can be utilized to make exceptionally accurate predictions about future demand. Using current and past data, ML models may reveal what factors influence the market and how organizations can quickly adjust to changes.
In contrast, demand sensing enables firms to monitor changes in demand and customer spending habits in real time. To prevent supply from falling short of demand, ML analyzes data from warehouses and point-of-sale systems to detect unusual spikes in traffic.
The global spread of COVID-19 has emphasized the benefits of ML systems over rigid regulations for such operations. In the early stages of the epidemic, when lockdowns were initiated, there was a dramatic shift in product consumption and, consequently, demand, resulting in food and toilet paper shortages. Scheduled shipments based on historical patterns of consumption failed to keep pace with alterations in consumer habits.
Conclusion
Artificial intelligence has the potential to play a significant role in factories by helping businesses better manage their operations. Machine learning has made it possible for managers to improve manufacturing services and provide a better platform for customers quickly.