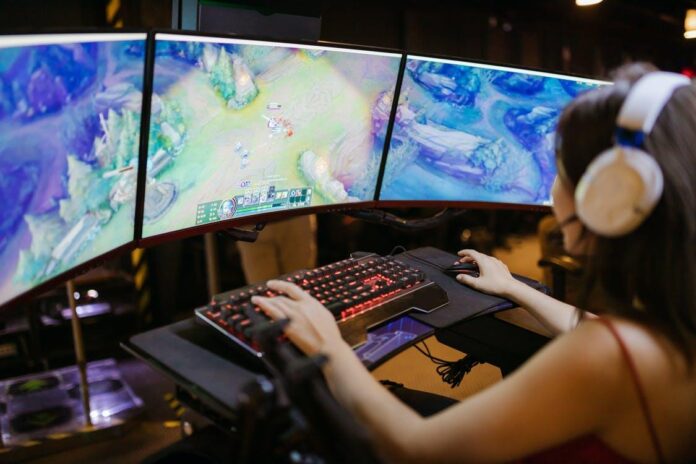 What's a proxy server? It's an intermediary server that acts as a gateway between a user and the internet. Instead of directly accessing a website, your proxy server fetches the data for you.
This enables you to stay anonymous while accessing the site privately. A gaming proxy does the same thing, only that it's designed to cater to the needs of online gamers. It provides you with online anonymity when you connect to a game server.
You may have been blocked by your IP address or restricted from playing some online games. In that case, you can use the IP address allocated to you by your proxy service provider to access and play the games. 
If for instance, you live in Spain, you can use a proxy to play PUGB. That's if they use a proxy that allocates a US-based IP address to connect to the game server.
Proxies provide users with a convenient way to hide their IP addresses without websites tracking them. You can easily get a free proxy list on the internet. But it has to be a good fortune to come across a list of free proxies that work.
So how can you find a free proxy server that's reliable? That's not an easy thing to do. That's why we have compiled a free proxy servers list to help you out. These proxies will provide you with great levels of anonymity.
Proxies to Use for Online Gaming
Online games can be so much fun while competing. As a gamer, you don't need to have your console to experience the thrill that comes with them. But, an internet connection can come between you and a smooth gaming experience.
A weak IP address can slow down internet speeds. Also, geological restrictions can become a hindrance. That's because it's impossible to access certain content from some locations.
For instance, online gaming platforms make their games unavailable for users in some regions. A game could be available for users in the United Kingdom, and unavailable for users in Australia.
For this reason, you'll need a proxy with an IP address from the supported location to access it. Proxies will also help you in unblocking access if your IP address is blocked.
You can use proxies to improve your connection speed. Proxies have been popular among online gamers for many years. And increased speed is one of the reasons for their popularity.
Rotating proxies, for instance, are a great way to improve your connection speed when playing. That's because this proxy server rotates to a new IP address whenever you connect. This happens especially if you use the same IP address too often. So what are the best proxies for online gaming? Find out here.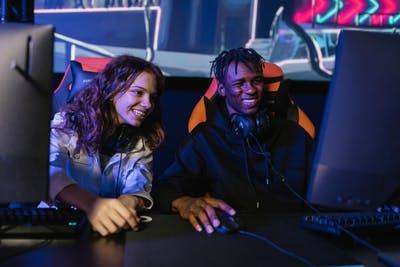 This is one of the best free proxy services on the internet. It has a sleek interface and it's very intuitive to boot up for users to visit any site. If the site you're navigating to doesn't have an SSL certificate necessary for your safety, the proxy site will encrypt your connection with SSL.
With the proxy site's 36 servers, you'll certainly find one that works for you. Moreover, this proxy is relatively fast, complex, and free to use. The other benefit that comes with the proxy sites is that the service works with Facebook. This makes it the best choice for those in countries with a lot of censorship.
Simply put, a proxy site is one of the best free proxy sites. So don't allow your government to prevent you from accessing your favorite gaming sites. When you connect to a site via a proxy site, you aren't connecting to the site you're viewing.
The proxy site will connect to the site on your behalf and pass back the information to you.  Whether the destination website is secure or not, the proxy site will pass everything to you over an encrypted SSL connection.
This proxy prides itself on its improved security and privacy for users. It doesn't store any logs of your online activity. This free proxy server also allows an ad-free service in the free package.
Hide. me has very secure servers that use all the popular encryption protocols like socks. This site also has Firefox and Chrome extensions. This enables it to cover the basics and make a user's browsers more private.
Unfortunately for this proxy, it also comes with some limitations. One of the limitations is its server variety. The platform has three servers with one being in Germany, the other in Finland, and the Netherlands. This means that users of free list proxy servers in other countries won't unlock content using hide. me.
The free proxy may not be the best-looking site. But it has a vast number of IPs, their details, and all the filtering functionalities. The number of IPs exceeds 23,000, most of which are socks4 and socks 5. The IPs are from 160 countries, with most of them being from Asia. That's not to mean that you'll have trouble finding proxies from other parts of the world.
If you check the free proxy's list, you'll notice that there's a wealth of information. The information includes speed, response, uptime, and how much time has passed from the last check, which is the weak point of this provider. That's because most IPs are rarely checked. Also, there are high chances of running into dead IPs, especially if it has been a long since the last ping.
To navigate, users can filter by anonymity, country, or by protocol. You can also order the resulting list by uptime, response, speed, and last checked. So it shouldn't take you a long time to find whatever you're looking for. 
This free proxy allows online gamers to unlock geographical restrictions on videos. It also has a Firefox and Chrome extension. In addition, there are instant buttons for popular sites like DailyMotion and YouTube.
This proxy server is easy to navigate. It allows you to enjoy videos without geographical restrictions on any device. It has two servers in the United Kingdom and the United States. Thus, using filter bypass gives you access to most video content. That's because most of the restrictions don't apply to those countries.
Remember that streaming regionally restricted content is very difficult. That's because free proxy IPs can be flagged by streaming sites. This means that you can't use them after a while. That's why a VPN will be useful if you're to stream safely and anonymously.
This proxy network can extract data from any website as per a gamer's needs. While managing all the compliance, this proxy comes in handy and allows you to get the much-needed data.
Bright data is one of the world's largest proxy networks, considering that it has more than 70 million IPs. The service also has great features for proxy needs like the scrapping of any web data. Apart from providing fast loading speeds, bright data delivers the best possible experience.
Bright data is one of the best providers with the best streaming support. Using it enables you to get unlimited connections and intuitive customer support.
A Proxy servers is excellent for protecting your privacy. When you connect to a gaming server, the game server will see the proxy server's IP address, not your computer's IP address.
This makes it more difficult other third parties to trace your online activity.
This is where Ghostealth plays a crucial role. With their datacenter proxies, they guarantee you the highest level of anonymity on the Internet.
You can choose from a portfolio of over 50,000 different ipv4 proxies.
The ability to connect over a virtual private network is another reason why proxy servers are so popular among gamers (VPN).
Some online games prohibit VPN users since the game server does not get the user's original IP address.
If you want to test whether a proxy server is suitable for you or not, you can try the free service of Ghostealth. They offer a completely free trial for each new client.
Conclusion
Using proxies for online gaming comes with a lot of benefits. Some of them include gaining access to more games and a faster browsing experience. You're also assured of safety if you're using a gaming bot.
The best thing about gaming proxies is that many of them come at a relatively affordable rate. But more importantly, they'll keep your online gaming private.