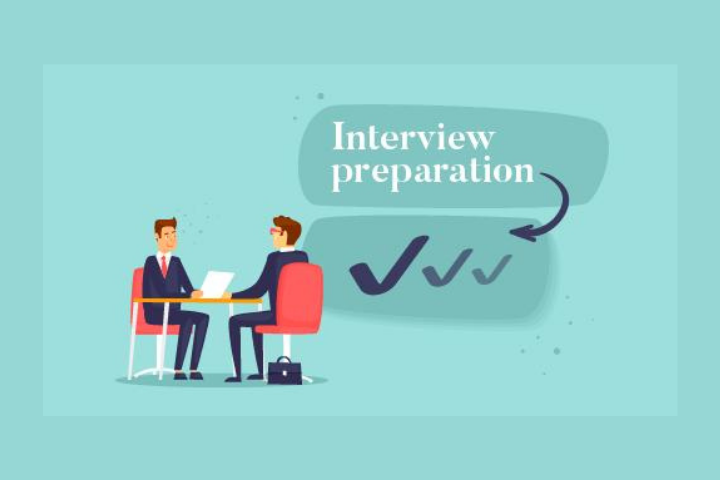 Did you finally get an interview call you were looking forward to? Congratulations, you are now one step closer to getting your dream job. Now is your chance to outshine other applicants and secure your position in the company. People might argue that preparing for an interview is not necessary, but it is generally a great idea to prepare for one.
Getting an interview call is one thing, but preparing for it is entirely different. In fact, many people find preparing for an interview nerve-racking. After all, you get only one chance to ace the interview. Therefore, it is crucial that you prepare well before going for one.
Reasons To Prepare For An Interview
Preparing for an interview gives you time to plan your answers to the questions that might otherwise throw you off-guard. Questions about yourself and your personality are the ones an interviewer is bound to ask. These questions give an interviewer a chance to know you better. It also allows the interviewee to present themselves as a good fit for the organization. Since these questions are ambiguous, they can be hard to answer if not prepared in advance. Your answer to these questions holds the power to drive your interview in a very different direction.Time before the interview also gives you a great opportunity to research about the company. You must also read the job description to have better clarity about your roles, tasks and responsibilities in the company. The interviewer will check if you are genuinely interested in the company and how passionate you are about this job. They might ask you questions about the company or the products and services they offer. You can only answer these questions if you have utilized your time before the interview and researched well about the company. Preparing well in advance will help you answer these questions and present your views calmly and confidently. You can even ask relevant questions about the company, which will show the interviewer you are serious about the role in the organization.
The interviewer can ask about your previous projects and questions about your field. With these questions, the interviewer wants to check your knowledge. They want to see if you have the knack for your sector. A candidate with a good understanding of their fundamentals is generally preferred because they have a strong foundation and are likely to find a solution to any problem. Therefore, you must devote your time to brushing up on your past projects and learning about your fundamentals and their applications in the real world. You must work on your skills to show the interviewer you are knowledgeable and will be an asset to the company.
Lastly, if you are going in for an offline interview, you need to have a plan ready to reach the location on time. You should map your route to the company a day before the interview, so you would know the time it will take you to commute. You must plan to leave your house on time with all the necessary documents like your portfolio, resume and a pen and paper. You should plan to reach the location at least 15 minutes before the stated time. It will show the interviewer you are punctual and serious about this job. However, if you are sitting for an online interview, you must be prepared for things like poor internet connectivity or not having important documents handy. If you want your online interview to go smoothly, prepare for these surprises in advance.
One thing that might also get you late for the interview is not having your job attire picked and ready. You must dress like you are ready for the job. And you can only do this if you plan your outfit a few days before the interview. Your research about the company will help you learn about their dress code. Not having an outfit ready on the interview day can get you late. You might even end up picking the wrong outfit for the interview. If you want to make a lasting impression, make sure you dress neatly. Have an attire picked, cleaned and ironed before your interview day.
Preparing well for an interview is the key to improving your chances of nailing the interview and getting a job. Having a plan in place will make you feel more put together and confident. So, you must utilize the time before the interview judiciously.