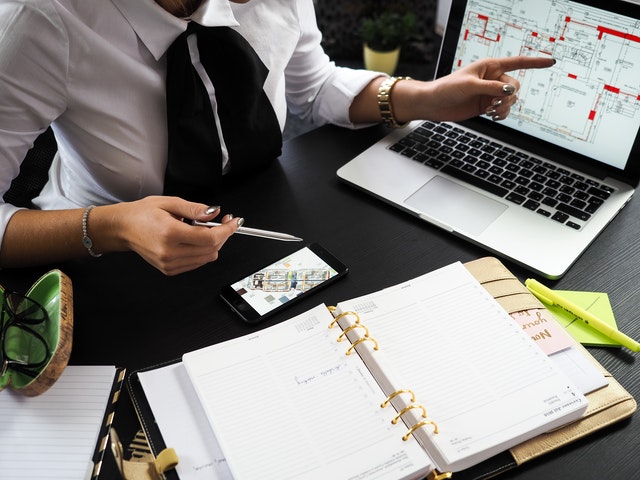 Technology is growing rapidly, with innovations coming out every day. Technology plays an integral role in the real estate industry and is helping to make it thrive. Here are ways technology contributes to the thriving of the real estate industry today.
1. Property Listings and Virtual Tours
Today, property listings have become much more interactive than ever before due to technological advancements in website design and mobile applications that allow buyers and sellers to virtually tour properties before ever stepping foot in them. By doing this, potential buyers can save time, money, and gas by being able to "try out" properties from the comfort of their own homes.
2. 3-D Modeling
Real estate projects can now be built before they are even started by using a technology known as 3-D modeling. This allows developers to find any mistakes or flaws in the design while they are still building it. 3-D modeling also allows buyers and sellers to visualize what their home will look like once the real work begins on the project, allowing them to decide about buying it before construction even begins. This helps both the buyer and seller in the long run because now, when it comes to selling the home, property managers can show prospective buyers exactly what the home used to look like.
3. Virtual Realtor
Virtual Real estate agents, also known as VAs, go beyond just showing potential buyers homes using technology. They can even help potential buyers find financing and get other specifics on how to begin a real estate transaction by using an online CRM tool that streamlines communication between all parties involved in making a real estate purchase or sale.
These agents can also use tech to help potential buyers find their perfect home, such as using a proprietary online search engine to narrow down a user's search by inputting exactly what they are looking for.
4. Virtual Tools
Ever since the Internet was first implemented, the real estate industry has seen increased tools that allow buyers to research houses remotely before ever going out to see them in person. Using this technology, people can find out everything they would ever want or need to know about a property without even going through the trouble of knocking on doors and talking with the owners of properties they are interested in.
Virtual tools also allow potential buyers to make informed decisions about a home before buying it. They can check entire histories of homes and neighborhood reports that can tell them exactly how safe the neighborhood is if there is any crime or drugs in the area, and what the public schools are like. They can even search for certain amenities that they want in their homes, such as pools or gyms.
5. Property Maintenance and Monitoring
Technology has made it possible for property managers and owners to keep abreast of how their properties are doing daily. This way, they can better serve their tenants and keep their properties in optimal condition while avoiding costly repairs that could have been fixed before they became too serious. Property management software has made this possible by allowing property owners to ensure that everything is being taken care of as needed.
6. Real Estate Closing Software Systems
Real estate closing software has been made available for real estate firms, offering them a way to conduct business that can help save time and money. This real estate app makes it easier for agents to keep track of their client's information while streamlining the work process.
According to Easysoft Legal Software, their product "is affordably priced for an attorney who does not make closings his or her full-time revenue stream. The system is so easy-to-use, we've made it available via the internet so there's no "implementation" team needed and you can access it anywhere, even from mobile devices."
7. Real Estate Technology in the Classroom
Real estate technology has made itself useful for educators and students alike. New technologies being used in the classroom today were not even available a year ago, let alone ten years ago. In the liberal arts or business fields, students can learn about real estate through presentations that focus on not just one specific topic but instead cover several generations of real estate tech and its evolution over time.
Closing Thoughts
In conclusion, real estate tech plays a major role in the industry's growth and will continue to do so for years to come.