Have you ever thought of altering the appearance of the original photographs in the picture gallery on your smartphone to resemble them as sketches? Or perhaps you've considered it is using your old and different-looking images to create them as cartoons or old master paintings?
In any of the following cases, we've got you covered all around with this list of the top applications for Android and iOS that you can utilize to cartoonize both yourself and all of your favourite and awesome photos with a variety of different filters and also effects!
Utilize our suggestions and try out these best alternative photo creation techniques to share on your social media handles, such as offering far more distinct and unique material from what you often post on your profile to increase your Instagram followers.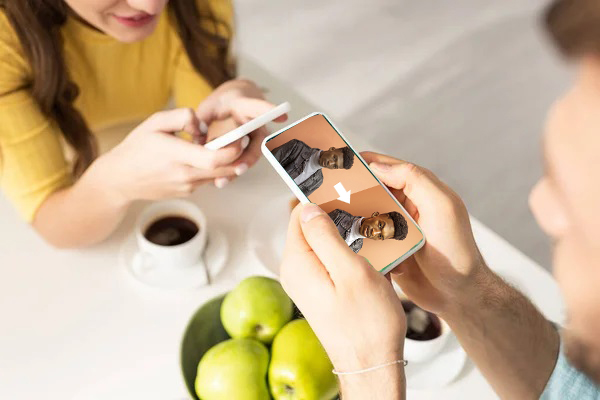 1. MomentCam Cartoons & Stickers:
MomentCam easily earns a position on our top list as one of the best among the other applications for cartooning photographs and pictures. You can also use a variety of incredible effects that are available here and other stickers to transform any image into one that appears to have been drawn or cartooned immediately.
Well, talking about the app's user interface, it is quite straightforward to its users, and they find it very easy to use and access and intuitive too. Additionally, it goes beyond just using your simple images from your device's gallery; even this app allows you to use images from Facebook albums! So, Check out the finest picture retouching and enhancing programmes to make your images seem better overall rather than turn them into a cartoon.
The software is available without charge, and the Play Store has had over 50 million installations worldwide. That is to say; many individuals make amusing caricatures of their pals. It is very easily accessible to you on both iOS and Android.
2. Prisma Photo Editor:
So, a number second, we have Prisma, which is unquestionably one of the greatest and also the most well-known alternatives among all the top photo editing apps that are available for Android and iPhone, and it also has some incredibly fantastic features that make it quite simple for transformations of photographs into cartoons!
The programme contains dozens of different kinds of filters, colours, and other functions. Prisma has ratings of over 4.5 in both the Google Playstore and the App Store, making it among the most well-liked applications available. Download it for free on Android and iOS to join over 110 million other users who have already tried out its features.
3. Photo Lab Picture Editor:
Another one of the greatest applications is Photo Lab, which has capabilities that let you modify all of your images to whatever you like and enable the ability to create cartoons from your photos. In addition, it gives users access to more than 800 distinct special effects and a variety of other enhancement tools, including filters, borders, text, and a lot more.
Create the best-looking photographs to share on social media using the Cartoon and sketching filters! The programme has a Pro edition with additional features and capabilities in addition to the free version. On the Play Store, it is only accessible to Android users.
4. Clip2Comic & Caricature Maker:
So, over 1.5 million people worldwide have downloaded Clip2Comic from the Apple App Store. You can quickly and very easily create cartoons and caricatures from your inserted images and videos using the wide variety of filters available here.
The programme also provides its users with many modifying capabilities for the cartoons its filters produce. In addition to that, users can modify and post photographs straight to Twitter, Instagram, and a variety of other social networking sites.
Although you can use this Clip2Comic app for free, some in-app purchases are available to you, one of which allows you to pay to remove all the watermarks the programme adds. For an iOS download, click this link.
4. camart – cartoon photo:
So talking about the Camart, It provides you with a variety of amazing filters that also allow you to create cartoons and drawings from your images only. It can be easily done by selecting one filter from a variety of Cartoon and also from the creative effects that you may personalize as you like to create a one-of-a-kind image; it also provides a feature you to transform your amazing images into the likeness of oil paintings, pencil sketches, watercolour paintings, manga, comics, and more!
It also provides you with some amazing additional fantastic editing tools and photo-retouching options that will surely enhance your picture's quality, of course, as well as the option to switch between your front and back cameras and add effects in these real-time using both.
Anyone may use camart for free, which is shockingly straightforward. You can also easily share whatever you produce via email and your favourite social media sites.
5. Sketch Me!
Amazingly, the Sketch Me! Changes your provided images into the proper pencil drawings rather than changing them into cartoons, which gives them an even much more realistic appearance. The software also has well above 10 million downloads worldwide and has climbed to the top of the App Store in many nations!
Using this programme, you can quickly turn all your favourite photos into fantastic-looking caricatures. Anyone can use this because of its extremely user-friendly layout and easy-to-use feature, and you can publish your content directly to your preferred social media handle. Only iOS-enabled smartphones may use it.
6. Cartoon yourself & caricature:
With Cartoon yourself & caricature, you can easily create cartoons and caricatures from your favourite images and videos. You may change and model your face characteristics with this software in addition to applying filters.
For instance, because of its straightforward and user-friendly interface, you can effortlessly enlarge your eyes, make your nose appear smaller, change the colour of your hair, and do much more. If you wish to get this software, visit the App Store, as it is only available for Apple devices.
7. Pencil Photo Sketch:
Would you be able to change the appearance of your photos and images to resemble pencil sketches? Given that it is an app designed to provide this particular effect, Pencil Photo Sketch is among the greatest options you'll discover. Even though it has additional alternatives like coloured pencils, cartoons, sketches, crayons, and others, the sketching option is by far the finest.
Apart from that, the app is user-friendly, has an attractive layout, and allows you to publish content to many top social networking sites, such as Facebook and Instagram, with just one touch! The Play Store only has access to it for Android users.
8. Painnt:
With the use of artificial intelligence (AI), the app Painnt may enhance any of your works of art to make them appear like masterpieces like Van Gogh or Picasso! More than 2000 HD creative filters are available, including traditional cartoons, art pieces, and even comic books.
It is a comprehensive programme that allows you to customize its settings to get the desired outcome. Still, regrettably, its key functions are hidden behind a daily, quarterly, or yearly subscription. Install it on iOS or Android if you're interested!
9. Cartoon Yourself:
Cartoon Yourself is one of the easiest applications on our list, and it accomplishes its stated goals easily. To get the funniest outcome, it will essentially just transform your photographs into cartoons and then let you add stickers from a large range, like spectacles, a moustache, and much more!
It also has a cropper, a rotator, and even mirroring as extra features. Cartoon Yourself is a free download on Google Play and the App Store if you're looking for a fairly straightforward and lightweight choice.
Any of these did you already know? Which filter do you prefer using? Let's all know in the comments, and remember to look at the best programmes to erase image backgrounds, capture fantastic smartphone images, and discover how to create a circular profile photo on Instagram!