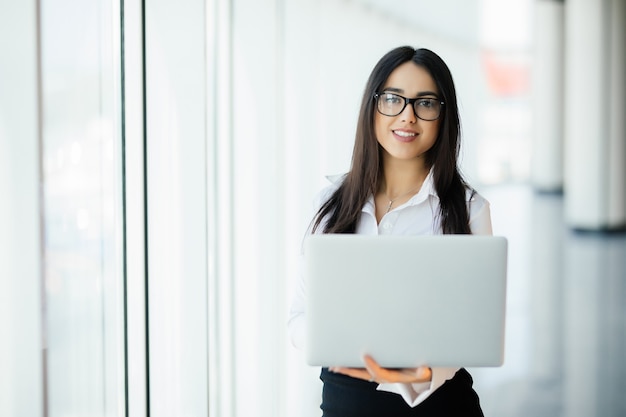 No matter what your age is when you are confident about yourself, and you have the right plan to run your business, nothing is as important.
In the last few years, it is seen that the start-up ecosystem has enlarged. When a person creates a vision and makes a plan in order to achieve the vision, they will need the rightful efforts to execute it.
Now, many youngsters have become successful entrepreneur today.
The economic system has changed during the pandemic, and new ideas have gained space in the marketplace. The young generation is shaping successful businesses.
This change is not only concerned with giving a chance to new talent but also wants to change the way of business practice.
The education system also implements this topic to teach entrepreneurial skills.
Digital marketing has opened the door to come into this field and make your name by serving products or services to global customers.
It is the pro-version of globalization in the business field.
After reading this, you may want to become a part of this!
As I said, no matter what your age, it is a business if you have a clear concept of what you want to do and what you will benefit and your customers from this business.
Then,
Let's start to know the proper way to become a successful entrepreneur.
# Identify Your Market
This is very important to understand which market you will deal with. The gap of the market, you need to read properly.
This is one of the reasons why startup businesses fail, due to misreading the market demands.
Your idea should be profitable and help to become a successful entrepreneur
This is my suggestion: when you introduce yourself in the market, you should be able to fill the blank of the market.
Therefore, the market wants you. Good thinkers can read the market demands and make a plan as per the market demands. It is the basic thing of the startup business.
Sell the product such things that have to be in all-time demand in the market. Remember this, don't sell products that have seasonal demand!
Everyone is not a seller but everyone is a buyer, right! Use your own experience to understand the market properly. Your research work helps you come up with an original idea.
#know Your Customers
The next step is to read customers' minds!
No no!
I don't want to say that you should be a psychologist.
Basically, customers and the market are the same in one way. On the other hand, there are differences between the customers and the market.
One more thing I can say is that the market has the capability to change the market demand. For instance, you introduce a product that can meet your thirst as well as it also has minerals. Suppose your product is better than any other cold drink.
The whole market demand shifts to your product. Here, the market changes the market demands.
But, suppose the customers do not like your product. It means that you can not read proper customer minds or demands.
Always try to understand customers' demands and compare them with market demands. You should come up with business ideas that meet both customers and market demands.
# Learn How To Network
Business means to create a network rather than it can be said that you should make a space in the business network.
It is important to have such valuable contacts in your hand. You might be shocked that these contacts can turn your business around.
A strong network helps to make yourself a successful entrepreneur.
These contact individuals look for what they can get in exchange for you. You should show your confidence and your knowledge that give them the confidence to deal with you.
In this note, I want to say that you may read books such as "The Business of the 21st Century" by Robert T. Kiyosaki and "Small Business Marketing" by Stuart Atkins are some of the best marketing books.
Having confidence in what you will do and what you will say. Words are most important to building a network. Make a good relationship with your network.
Your behavior presents itself. Always present yourself as polite and understandable to others.
# Don't Break Down
This is your starting point. If you fail, then don't break down!
You are the only one who can understand you the most. Learn from your failure and stand back and start a new journey with the same emphasis.
Always remember that you are a new one in this world and this is the stage to learn. Make sure that you don't make the same mistakes again.
It is the basic nature of a successful entrepreneur.
# Embrace Feedback
We are the product of the 21st century. This time period gives us the space where we give our feedback to them.
Yet, sometimes the feedback is not genuine; rather it can be said that the feedback sometimes criticizes your work.
Don't take it otherwise!
Your patience and your ability to deal with the situation make you a successful entrepreneur. Get feedback that is actually genuine and try to better your business.
You should always be clear to yourself. Don't do such things that underestimate you.
# Connect With Digital Platform
It gives you a vast world. This is the best platform to introduce yourself very fast.
Facebook and Instagram are social platforms where you can advertise in innovative ways for your business. That helps to catch the customer's eye on your business.
You can get in touch with your customers. You can easily share information that you want to share with your customers to promote your business.
# As a successful entrepreneur
As a successful entrepreneur, always keep in mind that you are the serviceman to your customers.
You should think about the interest of your business as well as your business.
Your service gives the confidence to the customers to buy your products instead of other products.
It is your responsibility to do your business in this way! Again, I want to say it doesn't matter what your age is! Your confidence and your vision can help to become a successful entrepreneur.