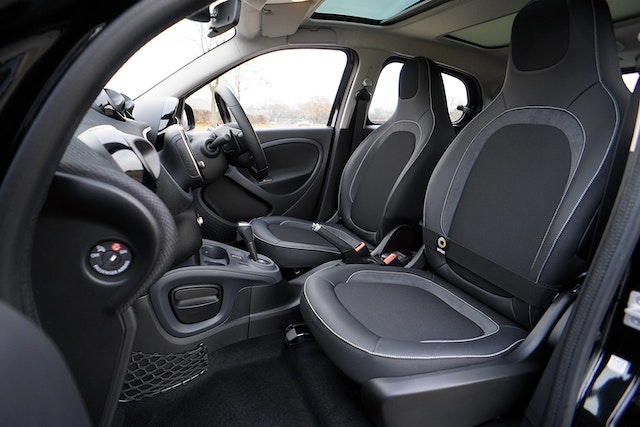 Owning a car involves a lot of expenses. They start with a down payment, taxes, and registration fees, and they keep going with loan payments, fuel, insurance, and maintenance. With all that, you might not want to spend money on accessories. However, certain accessories can provide a lot of benefits, including armrest covers. Knowing what these benefits are might help you decide if one is right for you.
5 Reasons Armrest Covers Work Great in Cars
Generally speaking, the idea of using an armrest cover in your car might seem like a good one. Do you know specifically why, however? As it turns out, there are multiple reasons why it might be a smart move.
Prevent Arm Soreness: Even though driving your passenger vehicle means you are sitting down, you can still get tired while doing it. You have to move your arms a lot, and having a comfortable place to rest them helps you stay energized and relaxed while behind the wheel.
Skip the Heat: Depending on the materials your interior has, surfaces might get pretty hot on a sunny day. An armrest cover might prevent burns or hot contact you find uncomfortable. Conversely, a cover might also be warmer than a cold surface in winter.
Cover-Up Blemishes: Damage to your interior might happen due to age or accidents. An armrest cover is a chance to conceal imperfections, so you're not embarrassed about how your interior looks.
Protect Your Skin: Some interior materials are substances people are sensitive to. Allergies are rare, but they might just be something you don't like touching. Use an armrest cover to decide exactly what your limb will rest on.
Add a Pop of Color: Your armrest is close to the center of the entire interior. You might be tempted to choose something that suits the rest of the visual aesthetic, but you can also pick something that adds a bit of complementary color or style. Express your individuality.
Customized Options Are Available
If you're worried about the specific fit and look of an armrest cover for your car, then you shouldn't be. Customized options are available. They can fit the armrest in your vehicle snugly without being too large or small. You can even get it made to match other accessories you might use in the interior of your vehicle. The right padding can also customize the armrest cover to match your physique and body. Using stock armrests that come with vehicles might mean sore elbows due to stiff materials or even sore shoulders and backs from leaning too far. Skip all that by getting an armrest cover that's as soft as you want and just the right height.
Accessorizing Isn't a Crime
While you would hope any passenger vehicle is ready to meet all your needs as it comes, the simple truth is that accessories are a good idea. They might seem like an extra step, but it's no different than redoing the interior of a home you buy. As Car and Bike point out, it's really about elevating the performance of your vehicle, so it meets your unique needs and standards. Buying a car often means finding not the perfect vehicle but the best available at the best price point. Accessories are where you can start customizing your ride to fit your lifestyle. In some cases, certain accessories are about safety features, but others might be simply about comfort and giving your set of wheels a premium look and feel. An effective armrest cover might be something comforting to you, but it might also just be a way to keep dust and other things from getting into the storage compartment underneath if you have one.
Conclusion
Whether you're an interstate road warrior or just scoot around town, you spend time in your car. Making the best of it is always a good attitude, and a great armrest cover can add certain benefits to your time in your vehicle. From enjoying extra comfort to just making things look better, the right armrest cover can make a small yet significant contribution to your daily routine.