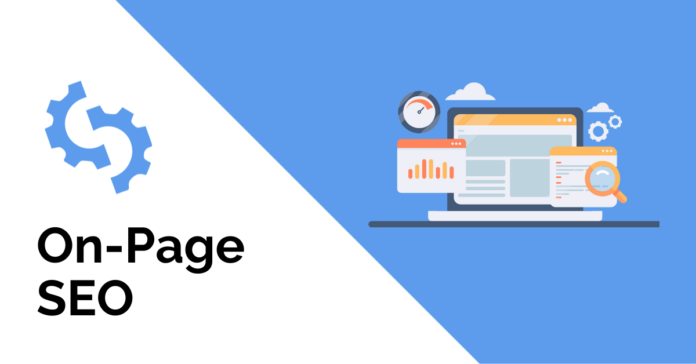 When you are optimizing your SEO technicalities, most of us focus mostly on Technical SEO and Off-Page SEO. On-Page SEO is mainly pushed to the side-lines.
People think On-Page SEO mainly deals with the proper placement of keywords. But it is more important than you might think.
Though the placement of keywords is important, at present, it is not an essential tool. There are many more important tools are grown to be more critical in On-Page SEO.
What is On-Page SEO?
On-Page SEO is a practice that is to optimize your web page which helps you to rank your website higher on the search engine result page. This helps to increase traffic to your website.
On-Page SEO is one of the simpler parts of SEO optimization. You don't need to have much technical knowledge to optimize this SEO.
If you are a smart specialist of SEO agencies, then you would know that optimizing your on-page SEO is much more crucial than any other.
Essential On-Page SEO Factors
Properly optimizing your On-Page SEO can help you boost your website with traffic and reach.
Here in this guide, we are going to help you go through the essential factors of the On-Page SEO.
1. URL
The URL is one of the most crucial factors that helps the search engine to know what is the importance and also adds relevance to the website.
These URLs should contain relevant keywords, which describe the content of the content inside as well. The URLs should be highly user-friendly and shorter in size as well.
These URLs should be constructed in such a way that users can look at them and easily understand what the content is all about. You should also add a backlink strategy for SEO that will help you generate more traction.
2. Title Tag
The title tag is an HTML tag of your webpage, as it appears on the search engine result page. The title gives you hints and clues about what the subject matter is on that particular page.
This title tag or the article's name is the one that motivates or attracts people to click on it.  The title tag organically impacts your ranking on the search engine. While keywords are important but other than that, here are a few additional things you should keep in mind,
Title tags should be within 60 characters
Don't use too many keywords
Don't use all caps
Prioritize important keywords first
Add numbers or words that will attract people
3. Meta Description
A meta description is the summary of the web page, that should be contained within 160 characters to a limit. But according to the latest updates, for mobiles, it is 120 characters and for desktops, it is 158 characters.
Meta descriptions of a webpage are the factor that influences users to click on the link. Hence, you need to consider inputting all the significant keywords in it, and you need to properly summarize your content on it.
Through a properly optimized meta description, you can achieve,
Click-through rate (CTR)
A good perception of the quality of the result
A clear view of what your webpage offers
4. Headings
Through these heading tags, the search engine result page understands the contents the structure and the main contents of the webpage are observed.
There are a total of 6 types of heading tags, ranging from H1 to H6 tags. Here, H1 gets the highest priority. Gradually the font and the size reduce from H1 to the H6 heading tags. If the font is bigger, then the heading is more important and should contain the keywords.
5. Images
If you use images and pictures on your webpage then it looks more attractive and colourful. If you use appropriate images with your written content then it will attract and interest more and more traffic to your website.
If you use original images or pictures on your website, then it will gradually enhance your on-page SEO. This will increase your rank among website listing.
When you upload images on your website, they should be high in quality, should have relevance to your content, and should be proportionately positioned and sized according to the content of the webpage.
If you are uploading pictures to a step-by-step guide article, then the images you upload to your article should have a proper description regarding why you are inserting them.
Conclusion
To get your website on top of the search engine result page, you need to properly optimize your SEO technicalities. This includes On-page SEO optimization, which is one of the most important SEO techniques used for online advertisement.
While combining properly optimized on-page SEO and building a blogger outreach SEO technique, your website generates a lot of traffic and rises to a higher web rank.
Hopefully, this article was able to answer your queries about the importance On-Page SEO and how can properly use it to your benefit.