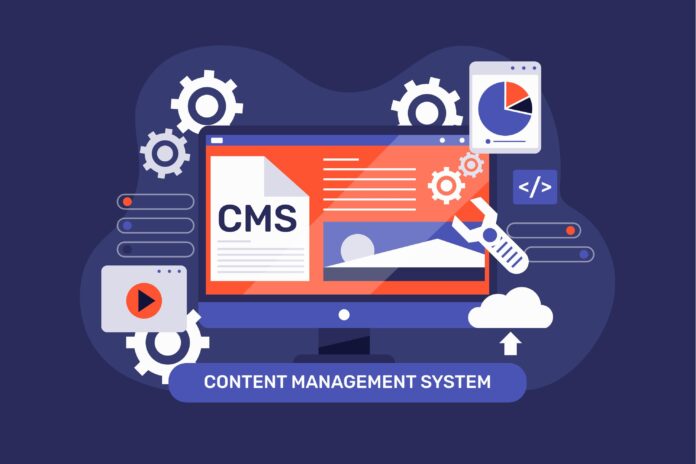 A content management system (CMS) gives you complete control over your website's content, style, and functionality without requiring you to modify any of the code bases, whether you're building a business website, an online store, or a blog. Several CMS choices are available, the top being WordPress, and each offers remarkable capabilities for various uses.
Make sure the features of the CMS you choose for your company meet your needs and objectives. Then you might want to choose a platform that has SEO tools integrated into it. This article will look at 14 key CMS features that may help you design and manage a website.
1. Powerful Publishing Tools & controls
Any significant contact with your target consumers is built on content. Publishing tools are a fundamental component of an ECMS and are used in every publication. These publishing technologies support the workflow-wide integration of content. For companies, the publishing interface will also take care of SEO, image uploads, content tagging, etc.
2. Multi-language Content
If you wish to market to clients in various countries, you'll require a CMS with possibilities for multilingual content. It will facilitate the process of quickly and easily translating your pages into several languages. You may generate multilingual versions of a specific page using some CMS, and you can test them as well.
3. User-friendly Dashboard
To simplify site maintenance, your chosen CMS should feature an intuitive backend panel. Plugins are integrated into many content management systems, both free and commercial. These add-ons combine several real-time data sources in one location, such as user comments, e-commerce transactions, and more.
4. Built-in SEO Tools
Many CMS tools provide practical SEO recommendations. The crucial terms are already in the titles thanks to the SEO tools of the CMS, which also provide meta tags, meta descriptions, and other subpoints. SEO features in CMS systems assist users and search engines in enhancing their ability to rank by providing the proper design ideas.
5. Comprehensive Search
You must have a searchable website. Customers frequently want specific solutions to particular problems; if you can offer them, you can increase conversion rates. There will undoubtedly be some browsing visits to your site. However, search makes life easy for your consumers. It must be thorough, user-friendly, and quick.
6. Responsive Themes
It's critical to consider how many themes each CMS platform offers when contrasting them. Themes are necessary to maintain the uniform look and feel of your website. There are a lot of factors to consider when comparing CMS platforms. Using themes is essential for preserving your website's uniform appearance and feel.
7. Robust Integrations
A single CMS cannot meet the expectations placed on your company website internally. Instead, you should include third-party applications into your workflow using the integration features of your CMS. You will be able to distribute and analyze the content on your website more skillfully since your CMS data may move freely between apps.
8. Detailed Analytics
When adjusting your content strategy, knowledge of your target personas' locations and social interactions is crucial. It is ideal if your CMS has built-in analytics so that you can monitor these performance measures right from your dashboard. If not, it should have a link to Google Analytics or any other well-known analytics platform.
9. User and role-based administration
It will be easier to avoid errors if you control who may access the features and information. Select a CMS that offers configurable user management and the ability to grow as your demands alter. As you expand, being able to control access for groups of people rather than for a single person can help you scale your chosen solution.
10. Staging site
You can start making improvements to your website and then discover they don't exactly appear or function as you had hoped. You may preview your work in progress on a staging site without changing the version users see of your website. You take a chance each time you install a new plugin or website piece without a staging site.
11. Scalability
The CMS that will grow with your company is the finest, regardless of other factors. Addressing upcoming problems and expansions may be challenging if your content management system has limited options. Security, trustworthy web hosting, workflow automation, and marketing linkages are essential for long-term scalability.
12. Advanced security management
Advanced security management should exist on your website, given the growing quantity of content sources. Content permissions, user roles, and module permissions, which may be extensively customized, can do this. Additionally, more advanced CMSs should include various built-in authentication mechanisms.
13. Highly responsive support
While having a large community is fantastic, other forum users cannot access your CMS account to assist in real-time problem-solving when a need arises like this; having accessibility to a live, 24-hour support team is crucial. Although most CMS suppliers offer 24/7 assistance, this speaks nothing about the caliber of the service provided.
14. Migration
Depending on your CMS of choice, you could be starting from scratch. You can potentially be importing a significant volume of website files. In this circumstance, think about content management systems that provide capabilities that help the process.
In Conclusion
It will be possible for you to create and expand a website that draws in, engages, and delights its users if your platform incorporates the elements described above.