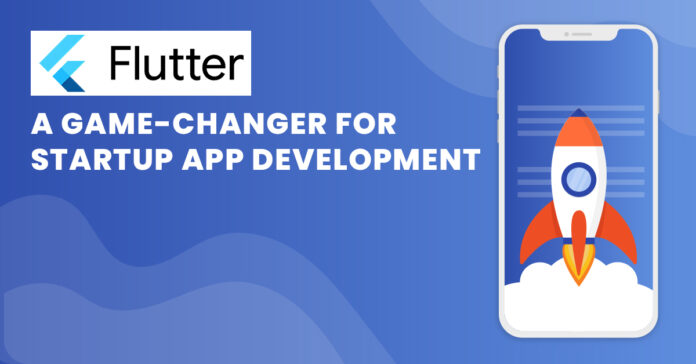 You think of cross-platform app development and you think of Flutter, all the same. Flutter has been one of the top-used cross-platform development frameworks around the globe in the year 2021. Gone are the days when companies used to prefer native apps for their businesses. This is an era of cross-platform app development thanks to frameworks like Flutter which have gained the trust of both developers and end customers by providing cutthroat competition to native apps. The performance of an app built on Flutter is never compromised for it simply gives the best out there.
Created by Google in May 2017, the framework with nearly 42% of users in the world in 2021, Flutter has come a long way since, changing the face of cross-platform developments. It is an all-inclusive store for app development for the web, desktop, android, and iOS. By the looks of it, it is apparent that this platform is perfect for those looking for something that doesn't burn their pockets. Basically, all those startups with huge dreams of getting their business big out on the front in a few years but have limited funds are all rescued by this very platform.
Who uses Flutter?
Flutter is not just closed up in books but is making big out there in real-time. This software development kid using Dart as its main programming language has been behind the success of several big names. Here are some names you would like to have a look at:
Alibaba group: China's hugest second-hand market place which is a big success in and outside the country has used Flutter for its extensive app development.
BMW: procuring luxury and performance go hand in hand for this giant which has scaled its business by providing customers with tailored products.
Google Pay: an online payment portal that has changed the face of cashless transactions in India has used Flutter.
eBay: the giant of buying and selling products online, in one place, eBay was also built using Flutter.
Google assistant: your dearest digital friend answering all your questions unconditionally has also been built using Flutter.
Nubank:the Brazilian Nubank has been making it big out in the fintech world using Flutter.
Reasons why startups should consider Flutter app development?
Cross-platform development is the new face of application development in these times. When you have frameworks like Flutter that provide equivalent efficiency in their performance and outlook, why invest money and effort in building apps for different platforms?
Startups who intend to make it big in the industry need to ensure that they are available online for their digitized customers. In these times, we can hardly find any industry that hasn't been taken to the online world.
While you can read a detailed guide on Flutter app development, here's we brief why your startup needs Flutter for its app development:
Save the development costs plus faster development: the open-source platform brings along the joy of excluding the licensing fee for the startups. with developers working on the same codebase for the entire app development process, the time to market of the app is naturally reduced. The developers do not need to work on a new code every time, this brings down their own fees which can benefit the startup looking for an affordable deal. It is a win-win for businesses as they love having their app delivered swiftly.
Unique app UI design and user experience so smarter apps: Flutter provides its users with a huge variety of widgets and features to choose from in order to develop an app that's appealing for the businesses' prosperity. Customers get eccentric features in their app whilst giving them the best quality user experience. Choosing and building an attractive user interface is crucial for anyone who's deciding on building an app for their business. These days, everything is bought only after matching the aesthetics and vibe. Whatever is not in line with aesthetics, doesn't make it in this world. People need apps that are aesthetically pleasing to look at, have a great performance, and can get their extensive needs fulfilled. Thus, it is important for startups to ensure that the app looks good inside out and gives the customers what they need.
One codebase that will run smoothly on multiple platforms: writing the code for Android, then for iOS, then for desktop, and finally, for the web. Sounds like too much work, doesn't it? Worry not, Flutter has got your back. It is a cross-platform development framework which means you can get all these 4 apps made with only a single code. For developers, it is a huge thing to put down this weight off of their shoulders. What's in there for a business? a startup can benefit from this cross-platform ability of Flutter in terms of the cost and time that is curtailed by a substantial length with its use. The quality of the app is never compromised with Flutter. Its apps have a neck-to-neck competition with the native apps that claim their performance is exquisite.
Make your app infrastructure serverless, redundant, and scalable: Flutter can be integrated with Firebase which is a platform that provides several cloud-based services like cloud storage, databases, cloud function, and a lot more. Firebase is an extremely useful platform for startups for they can make their business redundant and easily scalable with its use.
Ability to reuse the app code: the utility of Flutter does not end at the cross-platform development ability. It extends further as it allows the developers to reuse the code they have written for a particular app for any other app development process. They can use portions of the code that might be similar to another project. This saves a lot of time and money for businesses opting for Flutter app development.
Why developing a cross-platform app with Flutter is beneficial?
Flutter is often heard of in discussions for being the top priority of developers and businesses to get their enterprise app developed using one of the bests. Flutter, an open-source platform, enables people to procure apps for different systems and devices while paying and waiting for only one app.
Performance is top-notch: the thought that the quality and performance of cross-platform apps are not up to the mark often crosses the mind. It has been true for some frameworks which are not very efficient in building robust apps for the audience. But with Futter, the case is not the same. This one right here is considered one of the most favorable SDKs to build a cross-platform app for a business. the apps built on Flutter are at par with their counterpart native apps.
Faster performance: features like hot reload make Flutter apps preferable by the common audience too. Businesses who wish to give their customers an app that is top quality works smoothly and fast and has all the good looks, flutter is the right choice.
MVP supremacy: even though the framework is a brilliant choice for a quicker development process, the minimum viable product of an app is still a high demand for startups who need to show their investors and others their vision and how they are planning to scale the business using an app. Flutter does it all for them.
How much does it cost to develop an app with Flutter?
Cost is one of the primary concerns of most companies. While there are many benefits of outsourcing app development projects, choosing a specific technology or platform is also contributing factor. The cost of developing an app with Flutter is significantly lesser than that of developing a number of apps with native platforms.
The cost of developing a very basic cross-platform app can cost somewhere around $25000-$40000. An app with medium complexity can cost around $40000- $60000. While a highly complex app can infer a cost of around $80000 and beyond. The costs are subject to vary for each project depending on the requirements and complexity.
Conclusion
Flutter, an open-source cross-platform software development kit (SDK) is an in-demand framework that lets businesses develop an app for a variety of systems and devices in one place. Hire Flutter app developers and you unleash its potential of enabling cross-platform development, allowing code reusability, building unique UI/UX, and reducing the cost and time of development. Undoubtedly, Flutter is one of the favored contestants among startups.