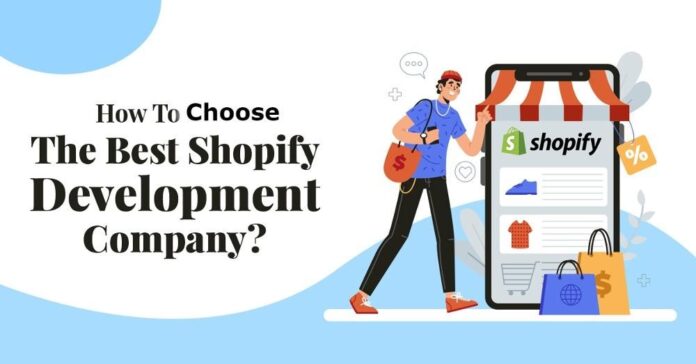 Ecommerce website development is a highly demanding concept these days. Whether it's an ordinary jewelry store or a complex apparel site, building them requires a reliable development platform. One such platform is Shopify. Shopify is a popular Ecommerce development platform that enables easy setup and management of an online store. Be it to enhance the existing store or build a new one from scratch, Shopify can be your go-to-solution. To leverage its potential, you need to hire a professional Shopify development company. But with various companies offering this service, choosing the right one seems difficult. Here are some of our core tricks that will guide your strategy and help you make a decision. 
Top Tips to Choose the Right Shopify Web Development Company
Look for experience and expertise
When choosing an agency, you must choose the one that has a solid track record of building successful e-commerce stores. You need to partner with a company that has experience in developing Shopify stores. Their developed stores must be user-friendly, visually appealing, and optimized for search engines. You should also analyze their portfolio to get an idea of their experience, and read client reviews and testimonials to see what others are saying about their work.
Check for relevant hard skills
The ideal service provider should have a team of experts who are proficient in Shopify development services. It includes theme customization, app integration, and third-party API integration. Make sure that they have the skills and knowledge to handle the specific requirements of your online store, such as responsive design, mobile optimization, and payment gateway integration.
Consider project management approach
The success of your Shopify store depends on effective project management. The Ecommerce development company you choose should have a well-defined project management approach. It includes transparent communication channels, regular updates, and milestone tracking. This will ensure that your project is delivered on time and within budget.
Ask for references and portfolio
To get a better idea of the quality of work that your chosen company delivers, ask for references and the client's portfolio. This will let you understand the types of projects they've worked on and the results they've achieved for their clients.
Verify communication cycle
Effective communication is key to a successful project. The Shopify development company you choose should have excellent communication skills, including the ability to understand your requirements, provide feedback, and keep you updated on the project's progress. They should also be responsive to your emails, phone calls, and messages.
Look for a company with a creative approach
Your Shopify store should stand out from the competition. Hence, the company you choose for Shopify development services must have a creative approach to design and development. They should be able to create a unique and visually appealing store that reflects your brand and meets your customer's requirements.
Consider their SEO expertise
Search engine optimization (SEO) is crucial for the success of your Shopify store. The company you hire should have a good understanding of SEO best practices. It includes keyword research, on-page optimization, and link building. They should also be able to optimize your Shopify store for speed and performance.
Before sealing the deal, ensure you choose a firm that's committed to meeting deadlines. They should have a well-defined project timeline that outlines all the milestones and deliverables, and they should be able to stick to that timeline. Delays can have a significant impact on your business goals. Hence, you need to work with a company that values commitment and complete projects on time.
It's important to work with a company that has a transparent pricing model. The company should provide you with a detailed project estimate outlining all Shopify development costs. It involves building your Shopify store, including development, design, testing, and ongoing maintenance. You should also be aware of the timeframe and resources allocated to each aspect of the project. This way, you can discuss and finalize the budget and work with the company that fits it.
Evaluate customer support and maintenance
Building or revamping a Shopify store is not the end. Instead, it's an ongoing project that requires regular updates, maintenance, and support. Ensure that the Shopify development company you choose provides continuous support and active solutions for your demands. This includes bug fixes, security updates, performance optimization, and technical support. With consistent support, you can ensure that your Ecommerce store remains competitive and compliant with customer's needs. 
Overall
Shopify is one of the demanding platforms for Ecommerce development. Be it a simple design or a complex store, it can help you create and enhance your online store. To build a responsive website and leverage Shopify development services, you must hire a reliable agency. While choosing the right one can be challenging, the above mentioned tips can help your business succeed.