The Internet of Things (IoT) is a technology that is changing the way many businesses operate. IoT refers to interconnected smart devices which can communicate with each other through an internet connection. For example, smart locks feature IoT-enabled sensors which allow the user to unlock the door through a smartphone or other smart device remotely.
Read on to discover what kind of use IoT has in the business world and how it can transform your business in 2022 and beyond.
IoT enables efficient data analysis
In order to grow, companies analyze data which gives them an insight into what areas of the business need improvement. The Internet of Things (IoT) devices collect large amounts of data. This data is extremely complex, which is why companies often need IoT analytics tools to successfully manage all that data. The kind of data IoT devices collect ranges from device usage patterns to which features were most commonly used.
This allows businesses to maintain their equipment and prevent its failure. What is more, companies that sell IoT devices can use this data to make the necessary software patches and optimize their future products in a way that caters to their customers' needs.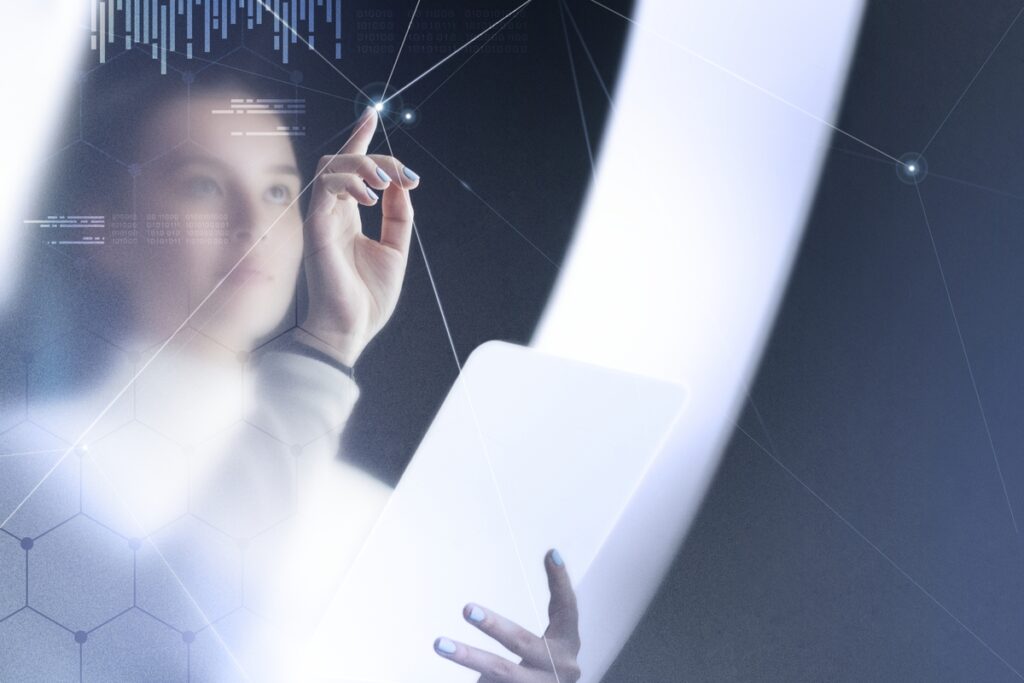 IoT allows for better customer service
It goes without saying that outstanding customer service is a highly significant factor for the success of a business. Without the customers, there would be no business. Therefore, finding ways to improve customer support can completely transform a business and help it expand. That's where IoT comes in handy. For example, if a customer has a problem with a refrigerator they bought, they usually need to explain to customer support what the problem is.
With IoT, however, smart refrigerators can send data to the customer support agent who can then easily understand the problem. With agents that come up with quick resolutions and the ability to automate certain processes, companies are likely to have more loyal customers who appreciate such efficient customer support.
IoT increases productivity
A major advantage of IoT is that it allows for seamless workflow automation. You can find reputable IoT companies that have their own data fusion platforms, which help you manage your IoT devices and set up actions you want them to perform. One such platform is Perspio. This platform works with any IoT device.
For example, you can use IoT sensors that will signal to the platform that you're low on supplies, and the platform will place an order. IoT is very useful for automating such repetitive processes. That allows the employees to focus on more demanding tasks and subsequently increases overall productivity.
IoT implementation can be cost-effective
Making budget cuts wherever possible without compromising the quality of work is always good for a business. Since IoT enables more employees to work remotely, companies save up on electricity, having to pay for the workers' transportation, and so on. What is more, given that IoT increases productivity, more revenue is generated. Also, better customer support usually results in attracting and keeping more customers.
That's not all, as IoT allows for better maintenance of equipment, due to IoT analytics. All of this results in a bigger budget for a company, which can then make some investments that would enable it to expand.
IoT enhances security
Keeping the offices of a company secure should be the top priority, which is why most companies have advanced security systems. IoT can take office protection even further. IoT-based security devices used for smart homes can be used for business purposes, as well. For example, you could install a smart lock and smart intercom system. The intercom allows you to speak to a person that is at the front door through your phone, and a smart lock can be locked and unlocked remotely.
You can also set up alerts that will be sent to your phone when someone tries to open the door or rings the bell. Having such a security system in place could help you put your mind at ease when you're away from the office, as you can easily monitor it remotely.
Final thoughts
As you've seen, the Internet of Things is a powerful tool that can transform businesses when implemented correctly. Not only does it boost productivity and make customer service more efficient, but it is also cost-effective, allows for easier data analysis, and can make your business more secure. Therefore, IoT can be very beneficial for business success, as all of these factors foster business growth.
About the author: Mike Johnston is an experienced blogger and editor with a background in creative writing and digital media. He's a regular contributor to numerous online publications where he writes about business, technology, careers, and work-life balance.