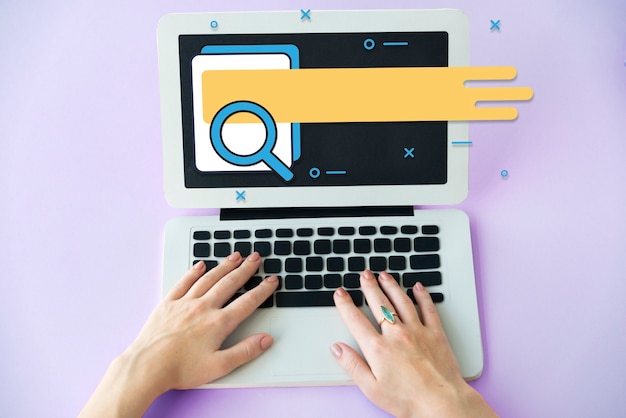 What are Keywords?
Keywords are the words that have the capability to rank your website in the SERPs. It helps people to find your site via a search engine. People come to the search bar and search for something through keywords.
SEO matches those keywords with websites and presents them to the users. Keywords are one of the main components of SEO.
However, you need to know how people are looking for the information, products, or services that you offer. In order to make it easy for them to find appropriate things, you also have to use proper keywords. Or else they will land on one of the many other pages in the google results.
What is keyword research?
Before using keywords in your content, you can research to find proper keywords to rank your website.
In this case, you can not put random words in your content. This is why developing a list of keywords is one of the first and most important steps in a search engine optimization initiative.
For instance, here I am using the keyword 'Keyword Research' in this article. You may understand that the keyword is in the title also. It helps to find appropriate content in order to keywords.
Elements Of Keywords Research You Should Know
Here, I am presenting three main elements that you have to give a look at when conducting keyword research.  It is also a vital part for Digital Marketing.
1. Relevance Keywords
Keywords should be relevant to the topic of the content. Otherwise, your content can not be ranked in the SERPs.
For example, when the audience searches for 'Five best places in London' so, the keyword of your content should be  'London'. In this way, it meets the searcher's needs.  Always remember that the audience searches for something just by the keywords, and your content should match that keyword.
In addition, your content must be relevant with keywords that would be a perfect match with content, keyword, and the user's need.
After all, why would SEO rank your content higher if it can not provide value to other content on the web?
2. Authority
Always remember that to make your website authoritative and you should do all those things as much as you can.
The website should be seen as authoritative in the space. If SEO sees that the website is loaded with heavy sources, then your website can't compete with other strong websites.
3. Volume
This word refers to the number of times that a certain keyword is searched per month across all audiences.  Use those keywords in your content which has been detached by the users most. If no one ever searches for it, it will not give traffic to your site.
Finding Your Best Keywords
Keywords research is an ongoing process for a marketer. You should have knowledge about the market world.
When something happens, such as an event or new technology launch, you should have an idea about those matters. In this case, you may use keyword research tools that help you to find out which words are mostly used by the audience in a certain time period.
If you are ready to take risks, then I can suggest that you take new words rather than choose old keywords. You should feel free to experiment with new keywords.
Keyword Research tools can help you come up with more keyword ideas based on the content of your writing. Here, I mention some most popular tools –
Ahrefs
Ubersuggest
SEMrush
SECockpit
Google Keyword Planner
Moz
Keywords Everywhere
KWFinder
io
Factor in SERP features that you should know
If you use SERP features correctly, that will help to highlight your content for an SEO. It is a very important part for Keyword Research There are so many types of SERP featured snippets we'll organize what they are here.
Image packs
Images are displayed in horizontal rows in an organic position. If you want to place your image in SEO then you should give image heavy posts to win this place.
Paragraph Snippets
Paragraph snippets appear at the top of SEO search results for quick answers to common search questions. In this case, you should understand the audience's common queries and give brief answers to win the placement.
List Snippets
Listicles are made for posts outlining steps to do something from start to end. Make sure that your posts should be direct and clear formatting that takes place.
Video Snippets
Videos that SEO will display at the top of the search query page in place of text featured snippets. When you post a video on Google and Youtube, you need to use targeted keywords that people are searching for.
Perform Your Keywords In Websites
Now you have the knowledge about how to Keyword Research and what of the factors that you should keep in mind while you research the best keywords.
Well, you'll learn how to perform your research keywords. Always keep in mind that whatever you do is only to get SEO results.
How to proceed?  The answer is you have to put keywords in the high number of density on your site. From title to the body text, including the conclusion, URL links, meta tags and image file names.
For instance, suppose you write content about summer fashion so you can choose the keywords summer, fashion style, trendy, comfortable, etc.
Here, I make a list you may look at once-
Using the keyword in the title
Using the keyword in the URL link
Using the keyword with variations
Put the keyword in the meta descriptions
Using the keyword in the image file name
Using the keyword in anchor text
One thing you should remember is that your selective keywords should be relevant to the topic rather than keyword density in SEO.
Wrap up!
Now you have an idea of what are keywords and what is the importance of Keyword Research for an SEO. You may use those tools to research keywords and use them in your content.
I would like to know which tools you will use.
If you want to know more things about this subject, you can send an email, or you can share your thoughts in this comment box.
About Author
Subham Shah is a marketing professional tasked with managing different facets of digital marketing. He helps businesses with different SaaS startups, their planning, and execution. He might be a millennial but has a soft heart of old-school hard rock and metal music.