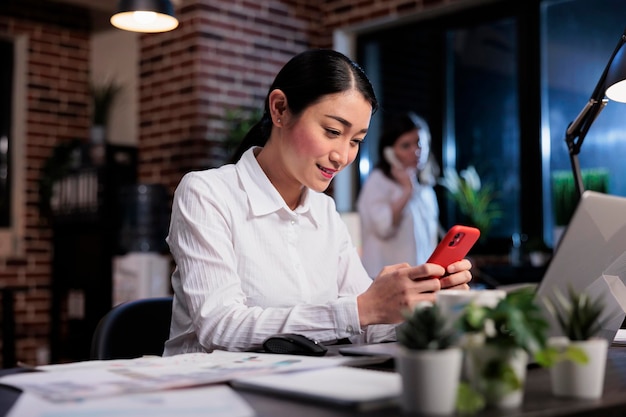 During a pandemic, we feel isolated in our room. At that time, we were physically disconnected from our loved ones and friends while social distancing took place in our lives, and it has changed our mental and emotional states.
At that time, smart phones were the only thing that helped us to maintain the connection with loved ones. We should give thanks to technology because without technology; it is completely impossible to stay connected with a person.
Today, time and place do not make any significance to connection. Technology does not care about the time and the place; it just focuses to makes a connection with each other.
Here, we'll present better ways of virtual communication and discover how to use smartphones to keep in touch.
1. For Smart Socializing
Suppose you or your loved one has a similar smartphone and you converse with your loved ones with old fashioned phone calls while today's smartphone is giving you lots of options to communicate with your person.
They have so many features like voice recognition and voice typing. You can easily operate with your phone and make calls by your voice, etc. There are many other ways to use your smart phone to communicate.
Basically, every brand presents different features of communication on their smart phone despite the application. In the technology market, there are so many messaging applications available like WhatsApp, Messenger, Instagram, Twitter, Google Hangouts, etc.
In smart phones, calling and texting are always at your fingertips. Smart phones present video calling that gives another level of vibes to lovers. Video chatting is one of the interesting forms of communication that is offered by smart phones.
Texting is the second communication way people use their phones. The most interesting thing is the simplicity. You just need to write what you want to convey and then just hit the send option.
This whole process is conducted in a few minutes. The receiver sees your message very quickly, and you can receive the message immediately.
You may understand that you can see his or her words just in a few seconds. After a phone call, texting is the ideal way to communicate.
If you don't have much time to call someone, you can just text a message like ' Are you going tomorrow?'. Another interesting thing is that you can read the message any time by saving that particular text.
Texts automatically save in the smartphone until you delete those messages. That's why you can send and receive messages anytime from your loved one, family, or friends.
2. Video Chat Makes Easy To Stay Connected
It is the new way of communication that has been present by smart phone. It gives a feel like you are there with your special one.
This feature is available on almost any smartphone. On this note, the best video calling application for seniors depends on your smart phone's capability and your preference.
Google duo, skype and zoom are the most common video calling apps used today, not only by youngsters but also by senior citizens. These apps are very easy to use.
Today, the most common method of video calling is 'facetime'. If you are thinking of saying, "how to I tell him I like him" you can use this feature of a smart phone that will make your calls very lively to your loved ones.
3. Use Emails To Communicate With Loved Ones
Today, the process of email is much easier than in previous days. You can easily access email with your smartphone.
Emails give a feel like you are sending a letter to your loved ones. If you love the traditional way, then you can send a digital letter (email) to your special person.
Smartphones give the space where anyone can send an email at any time of the day. Simply log in with your email account, type your message and address it and select the 'send' option.
You can share images, videos with beautiful writing with your loved ones through smart phones.
The best thing is that it's a universal form of digital communication. Day by day email also presents new features to make it easier to use.
4. Social Media – The New World
It is the new world that is present in your smart phone. A huge number of seniors use social platforms to stay connected with their friends and family members.
Social Media has Facebook is the most used social media platform. Through Facebook, you can connect with your old school friends, colleagues and childhood friends.
You can share lots of things with a huge number of people rather than it can be said that you can share your thoughts with the world.
Social media gives so many ways to connect with our loved ones. It reduces the time and distance between the users. It does not concern the place and the time; it only concerns the connection.
Besides staying connected, social media provides a place where you can share arts and thoughts. There are millions of users who are strongly active with these social platforms.
There are hundreds of social platforms presented by smartphones. It is very easy to install on your smart phones. You can create a private group of Facebook friends. Beyond staying connected, social media platforms provide news and fun things.
Social media is one of the vital mediums in the marketing world. Through social platforms, the business has extended throughout the world. In this way, communication has developed.
All About Connection
Today, without smartphones, we cannot communicate with each other. It is the only easy path to communicate with your loved one in different ways.
When we talk with others, our brains stay healthy. That's the fact, and smartphones do this very easily.
Today, the smartphone has improved its features and become much more interesting than it was a decade ago.
Even if you avoid tabs, computers or other technology devices, the smart phone creates a breeze between you and your special one.