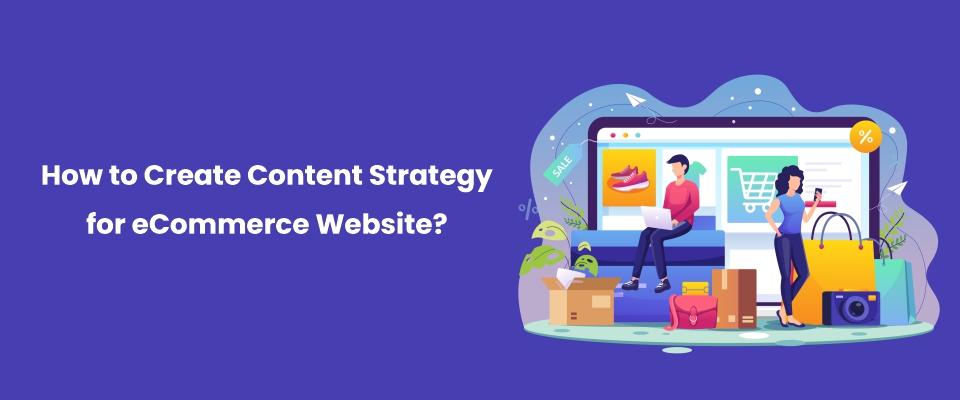 Do you know the importance of content marketing in promoting eCommerce sites? Content Marketing offers tremendous opportunities to eCommerce store owners to improve their online visibility, boost their results, reach their target audience and increase conversions. But the matter is to deliver the relevant and valuable content to achieve all these goals.
Content without any strategy is just stuff, and let us inform you that the world has a lot of stuff. Thus, no matter how much you invest in content creation and content marketing, if there is no strategy behind it and with zero purposes you're never going to get the desired results. This way you won't be able to attract the right target audience by just displaying images, words, and videos to them.
With the right and stellar content marketing strategy, it's possible for business owners to generate leads, increase customer engagement, improve the brand's online value and grow direct sales.
In this blog post, we'll go through a roadmap that will help you create an effective content marketing strategy for eCommerce to get you started on the right foot. By the end of this blog, you'll know how to build your brand and how to make the audience keep coming back to your store.
What is the content strategy for eCommerce?
In general, content marketing is a bridge between business owners and consumers. Consumers are always searching for specific pieces of information based on where they are in the buyer's funnel. While business owners provide that piece of information to consumers at each step of the funnel by creating content (blogs, images, videos, and more) answering the consumers' questions, etc.
Content marketing is the creation of content in various different formats like tutorial videos, blogs, infographics, and the sharing of that content to targeted audiences with the goal of building your brand, generating more leads, and driving more customers to your website.
eCommerce content marketing is one kind of tactic used by eCommerce brands to build the audience by creating and distributing valuable content to increase website traffic, generate new leads, increase conversions, build brand awareness, and much more.
Importance Of Content Marketing For Ecommerce
The benefits of a well-executed and effective content strategy for ecommerce are:
Drives new traffic to your website.
Encourages trust in your brand.
Help with conversions.
Create a separate stream of revenue.
Improve brand's online visibility.
Increase Customer's Engagement.
Strengthen your business
Generate leads
Helps to answer your audience's queries.
Improves your marketing ROI
Improve ranking in Search Engines.
Establish Brand Awareness
For eCommerce business owners, a content marketing strategy isn't just for content sites—it's a crucial part of their business because a perfect and effective content marketing strategy can strengthen business by building an audience of potential repeat-purchase customers, which also turn these potential customers into brand evangelists. Therefore, build an audience and try to develop strategic relationships with them because these customers will not only purchase your products again but also tell their family and friends about their great experience with your brand.
Let's dive into how you can create a content marketing strategy for your eCommerce business.
How Do You Create A Content Marketing Strategy For Ecommerce in Easy Steps
1. Know your customers and understand their buying cycles
While creating a content strategy, you need to understand your customer's search behavior and their buying cycle. Otherwise, all your efforts will be in vain if you truly don't understand their pain points. So it's important to know what your target audience cares about, and the best way to learn about them is to review the feedbacks they have placed for your brand. Check the feedback forms, products review, and social media mentions for this.
Try to develop a persona of a buyer or buyers — based on marketing insights and real data. After that, you can create content aimed at them, refining it depending on what part of the sales funnel you are placing it and which part of the buyer's journey you are targeting.
2.  Create a strategy
Once you are aware of the pain points of your audience, you can easily create a content strategy that will address them and help to overcome these problems. You have to do some research at the front end like you could do an SEO competitive analysis, conducting keyword research to see what search queries your audience is using, etc. After discovering relevant keywords and topics, you can make a schedule to publish this content. List down the dates when you'll create the content and where you'll distribute the content, including social media platforms, product listings, and email newsletter.
3. Create Goals to measure your efforts
If you set goals for your content marketing campaign, it will help to identify whether your strategy works or not. Tracking key metrics like user behavior and engagement will help you to know whether your strategy is meeting your goals or not. So, try to determine the metrics that will help you to measure your strategy's success.
Use some metrics to evaluate your content strategy goals. Here are some common examples.
Examples of Content Marketing Metrics
Goal
Metric
Growing awareness of your products
Traffic, views, shares
Supporting customers
Downloads, reduction in support calls
Advocating for a change in thinking
Engagement on social media
Encouraging free trial signups
Conversion of traffic to trial
Nurturing leads into conversions
Contact us form, conversions from email
Building customer loyalty
Newsletter signups, word of mouth referrals
4.  Identify the type of content to use
Make sure you have included various types of content in your content marketing strategy. Keep your buyer personas in mind while in your brainstorming session because each demographic consumes media differently. So try to mix up things because some people prefer to read text, while others are auditory learners or prefer visual content.
Some content types for your marketing strategy are Blog Post, White paper, Article, Case Study, Infographic, Data Visualization, Video, News, Podcast, Demo, Social Content Etc.
5.  Create SEO Friendly Content Strategy
Building and maintaining a well-executed eCommerce content marketing strategy will not only be beneficial for overall customer nurturing, but also widen the possibilities with the SEO of your eCommerce website.
By understanding the importance of using keywords, online marketers can easily get to know the different needs of potential customers. Based on this analysis, marketers will produce relevant and valuable content that will not only attract customers, but most likely lead to conversions. Because if your content answers someone's search query, do you know the result? Users will get the content they require at any stage of the buying funnel, and ultimately this leads to a final purchase. In addition to this, they will definitely rely on your brand's content as a source of information for future, related queries.
6.  Create a Distribution Plan
Increase your content's effectiveness and brand reach by creating the perfect distribution strategy. And the best place to distribute your created valuable content depends on which platform and media your audience uses the most. So make sure you have a distribution strategy of how your content will be displayed on various channels as per your plans. It will be both time-saving and effortless.
7.  Review Your Strategy
Reviewing your own created strategy and the process at regular intervals will help you to learn the content creation system. This will help to generate the most benefits with minimal effort, and these two factors (Fewer Efforts and More Benefits) are key to sustainability. To avoid burnout resulting from an inefficient content production process, make sure you follow the process of content creation whether it's written content, audio, or making a video.
Final Takeaway
Tada! The above-listed content marketing strategies are also feasible and can be implemented on your website. You can make the required changes in order to achieve them. So, what are you waiting for? Start building a content marketing strategy for your eCommerce store today and get ready to see the results of your efforts with new customers, strong customer relationships, increased conversions, and more.
Author Bio: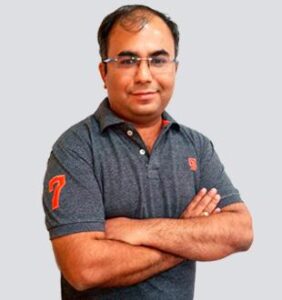 Vishal Lakhani: CEO and Magento Solution Specialist at Rock Technolabs with over 10+ years of experience in eCommerce. Apart from blogging and playing with Magento, he loves to read, travel, and learn new technologies that help make the development process easier and more appealing to clients.