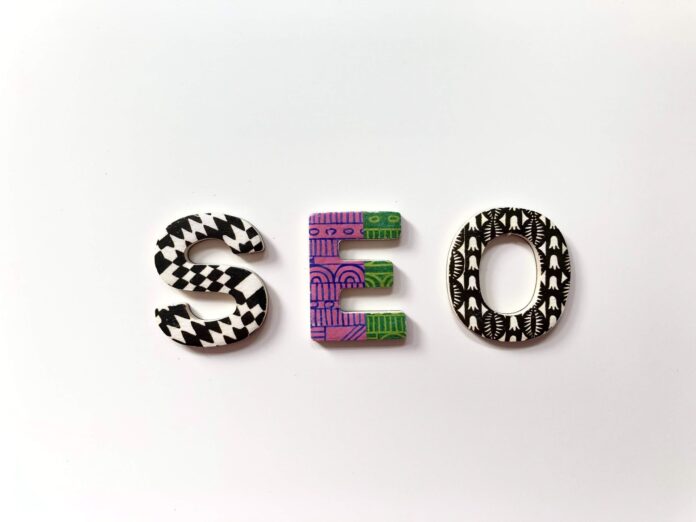 The marketing business industry keeps evolving every day and continuously keeps trying to figure out the next best thing. However, a lot of people in the marketing business still make some basic mistakes without realizing it. Today, we will talk about some of the biggest local SEO mistakes that an online business should avoid. Some of these practices you might be doing thinking they are actually good, but in fact, they are ruining your SEO. So, let's get right into it.
1. Using Subpar and Unoptimized Content
In order to get peoples' attention, you need to have content that both attracts the user and makes them stay and read through the piece you've posted. This seems easy enough, but keep in mind that you will be competing with other businesses that want to achieve the same thing. Meanwhile, how well your website does come down to the user in the end. A few good tips that you should follow when publishing content on your website are for all of the pieces to be relevant, well-researched, authentic, informative, and engaging. This way the users will actively value the content that you have produced, spread it around to those who they also know are interested in the topic, and thus increase the visibility and traffic of the website.
You will also need to make sure that the SEO is properly implemented but more on that later.
2. Using Your Business Name as a Keyword
When approaching marketing, taking the quick win route is usually not the wisest option. When starting out don't opt for very vague names that are too much above you to work (spoiler alert: they won't). Going for keywords such as: "Top car sellers", or "Best Chinese Food Restaurant in Vienna" will not bode well for you because you should focus on local SEO in order to boost your brand. A Local SEO means that you will be able to create a solid foundation that allows you to gain local recognition and then build your reputation from there.
3. Having an Unoptimized Website
The success of your SEO will depend on how well you can make it both organic and local. With this in mind, you need to optimize your website to fully take advantage of a successful SEO. Proper titles, adequate tags, and not plagiarized and engaging content are all good ways of making your website more appealing to users.
Another vital aspect is making your website mobile-friendly. Even though this happens more rarely these days, a lot of websites are still unoptimized for mobile users, which can be devastating for your SEO taking into consideration that research done by Statista has shown that the percentage of mobile website traffic in the world in the 4th quarter of 2021. has reached 54.4%. This means that if you don't have a mobile-friendly website, you are losing out on potentially half of your user base!
4. Duplicate Listings
If you don't have a Google Business Profile(formerly GMB) by now, you really should. It's a great tool that allows you to list your business location on Google Maps and on local search results. However, if you duplicate your listings you risk messing with the search engine algorithm because it cannot evaluate properly websites with close content to others which leads to less traffic, and a loss of investments and time. It gets even worse if you actively post plagiarized content on it.
5. Unclaimed Google Listings
Leaving unclaimed Google Listings can quickly become a huge problem for your business if left unmonitored. It's too easy to edit the information of a business listing which means that anyone from anywhere can change the information of your business, leading to a lot of malicious edits or even focused sabotaging. You could lose a lot of your clients, confuse potential clients and lose all local traffic. So, always keep an eye on your listings to make sure that there have been no unauthorized edits.
6. Inconsistent Data
You might think this sounds like irrelevant advice and that all of your information is 100% consistent throughout the board. You would be shocked how often we see people mess up their business data and how it can vary from site to site. Your crucial data includes your business name, address, and contact. All of this information must be fully in sync everywhere. Perhaps you have recently moved your business or changed your contact number. This means that you need to make sure that that information is updated everywhere. Otherwise, you risk potential customers calling a line that is no longer in use. Make sure that your profiles on social media and your website always contain updated information for an optimal local SEO. For example, it would be quite troubling if your Sydney SEO Agency was now based in Tallinn, yet you kept the previous SEO.
7. Broken Links
Internal links are most widely used for Google to better comprehend your website and see how well it can rank against other websites. So, when you implement a broken internal or external link, you will drastically reduce the visibility and rank potential of your website/article. Not only does having a broken link affect the SEO, but it also affects the User Experience (UX) which can damage the reputation of your website, and lead to a loss of interest and clicks. The best way of avoiding this is by simply making sure all of the links are functioning and lead to pages as intended.
8. Irrelevant Keywords
Any good online business will realize the importance of a properly implemented keyword. You can't have a successful local SEO if you dump loads of keywords in your articles. Aside from the number of keywords, you need to make sure that the quality holds up as well. The best way of sticking out is by adjusting the keyword to a certain niche that hasn't been all that explored so that you show up really high on the search results. A good rule of thumb is to limit your keyword usage to once per page/article.
9. Disregarding Reviews
Reviews are often neglected in local SEO implementation. Positive reviews shouldn't be looked at as just a plus for your web page but as an integral part of boosting its visibility. According to research, reviews are a factor that makes up to 17% of Google's local SEO ranking. Generally, aside from stimulating reviews, you should also strive for making your website as engageable as possible. Not only do you leave a better impression with your customers by replying to their reviews (or even ratings), but you also boost your local SEO by encouraging engagement, it's a win-win situation.
10. Unoptimized Website Images
Low-quality image optimization can lead to 2 major setbacks:
1) The image files will slow down your website
2) Low-quality images can lead to a terrible UX which will destimulate any trafficking (especially reoccurring) to the desired website.
There is a load of factors that separate a good local SEO from a great one. A great one needs to be moulded as you've learned from failed experiences. Hopefully, with this article, you don't have to go through some of those mistakes yourself to learn the necessary factors for making a durable and quality local SEO. 'Till next time!