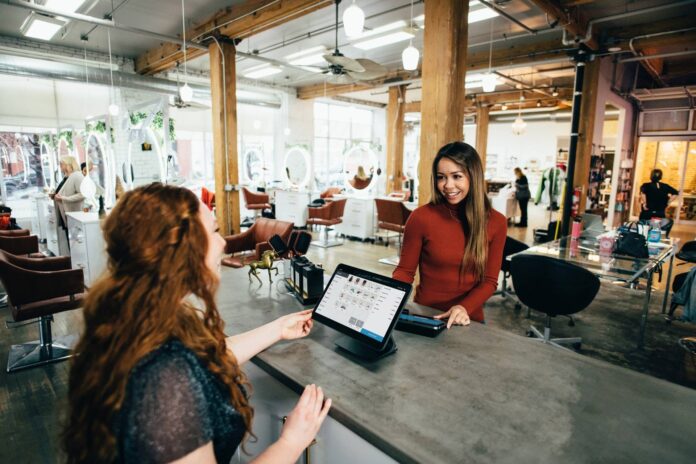 The local market is the most important market for any small business that is just starting. To get your small business noticed, you need to run a thorough marketing campaign. But how can a small business afford such a thing at the beginning of its life?
With all the hassle of getting the business up and running, you might not have the financial recourses or manpower to run an efficient marketing campaign. But there are always smart, cheap ways to do this. The following tips will teach you how to take advantage of a good marketing approach that doesn't require a ton of money.
Google my business
Creating a google my business account is, without a doubt, the first step any business should take. Creating the account is pretty simple, but it is very crucial in your marketing campaign. Pretty much everyone on Google uses google maps to look for what they want in the local market. So, if you're not on Google Maps, imagine how many potential customers your local business is going to lose. In your google my business account, you will share information like your business location, contact information, website address and pictures. Past clients can write reviews that will help build trust and attract new customers, and guess what? It's all for free.
Content marketing
Content marketing has become an alternative solution for small businesses that can't afford paid advertising. It gives you a kind of publicity that competes with large businesses. It is a sort of advertising that, unlike regular ads, is not annoying or ignored by people. According to experts at SEO Darwin, Every small business needs content marketing to survive and thrive in the local market.
The first and best way to start a content marketing strategy is to start a guest posting campaign. Guest posting is, without a doubt, one of the best marketing techniques out there that can get you more exposure and helps with your SEO.
Another way that you can utilise content marketing is by implementing a blog on your own website. With each blog you post, your business will look more legitimate in the local market, and you will turn to become a reliable source in your niche.
Email marketing
Email marketing is one of the best marketing techniques a small local business can implement in their marketing campaign. This method uses emails to reach out to people to promote business and services. It also can act as a media through which you will connect your customers to give them an update about your newest products or services, new offers and discounts or giveaways.
Email marketing has other merits than increasing sales. A correct email marketing approach can also help you boost brand awareness, drive traffic to your website and blog, strengthens your relationship with your customers, and keep them involved.
Don't buy email lists. Sending emails to people out of the blue is wrong. Instead, try to persuade them to give their email address willingly. You can offer them discounts when they sign up for your email list or entice them with free shipping on their next order. Also, you can give them a chance to win a prize if they sign up for your newsletter. There are many ways to get their attention and emails without being annoying.
SEO for small businesses
Search engine optimisation (SEO) helps you get your website at the top of the search engine result page (SERP) so that you get more viewers and more clicks which would increase sales in return. A well-built website that takes advantage from the correct keywords can help you a lot in generating organic traffic for your small business.
Use the right keywords: when you want to choose the suitable keywords for your website, you need to think like a customer. What will they type in the search bar to find what they want? If you can understand search intent, you are on the right path for choosing keywords.
Build links: link building is considered the best way to rank on the SERP. Try to generate backlinks regularly in good sites. Offer link exchange services with websites that are related to your niche. Make sure the content is unique and worthy of reading.
Build a user-friendly website: a clean, easy-to-navigate website is always better. Users won't be overwhelmed by your website, and they can easily find what they want. Also, make sure that your website works on mobile devices as well, since nowadays, almost half of search engine traffic comes from small screen devices.
Business brand
Your brand is your business's story. It is the essence of which your clients perceive you. So building a strong brand awareness, especially for small businesses in the local market, is a must. Try to carve your brand differently than the others. Become unique with the help of specific typography, colour pallet, and logo to show your true character.
Brand awareness will make you authentic and strong among your competitors. The followings are a few advantages of building a solid brand awareness:
Brand awareness helps you get more clients and expand your market share.
Brand awareness helps your business to look more authentic and trending and become popular in your industry.
With brand awareness techniques, you will acquire new followers.
 Referrals
One of the greatest weapon in the local market is referrals. If you're smart enough to harness the power of referrals, you will be a very successful business. You can ask your customers directly to refer you or indirectly by providing them with the best services or products that would compel them to recommend you.
About 60% of business owners say that they get most of their clients through referrals. You need to implement a few smart tactics in your marketing strategies to help you ask for referrals.
Treat your customers with great respect and be friendly with them. Give them discounts whenever you can. A happy customer will return and will bring more customers with them.
If you get a referral from a loyal customer, it is always good to reward them. You can give them a discount on their next visit or contact them to let them know you have a reward for them. It is always good to show your appreciation.
Make it easy for people to refer you. With your manner, good service and quality of your products. Customers trust their friends and family more when they get a referral.
Conclusion
Running a successful campaign for your small local business with a tight budget is never easy, but it's not impossible. With the tips I provided above, you can slowly build momentum and get your feet up in the marketplace. Just keep in mind that it takes time, and patience is a must. Take risks but don't overdo it. Try new tactics and strategies that have proven to be useful. In the end, remember to enjoy the journey because that will help you be less stressed.