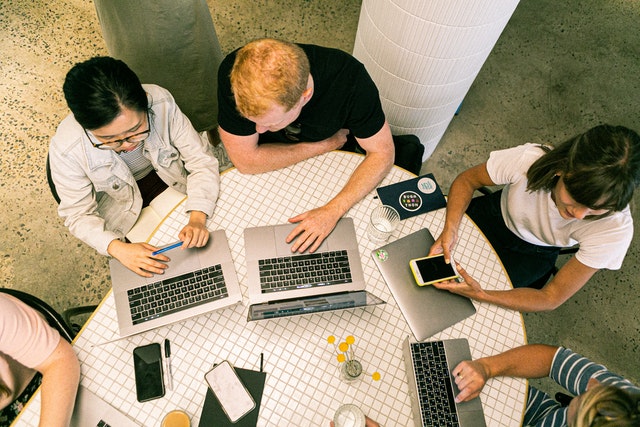 The marketing sphere has changed. There are more marketers in the space and achieving success is no longer an easy task. The changes in demand and shopping habits, trends, and innovations influence the strategies that a marketer needs to use. The use of technology can help marketers avoid risks as follows.
1. Chatbots in Marketing
Chatbots are the future of customer engagement. These bots keep getting better and are able to interact with customers the same way human customer support does. They give answers to the fundamental questions that customers may have about your products or services. Today, AI-powered chatbots are able to collect data and give an analysis to help better your customer support.
2. Voice Assistants in Marketing
The use of voice search makes it easier for your customers to search for whatever they need very fast. With this tech, you are able to connect to your customers in real-time. These voice commands bring your customers closer. Most large brands are using voice assistants, and although most smaller businesses may not have it, it is an option for the future.
3. Marketing Automation
A marketer has a busy schedule which includes managing email marketing, posting on social media, PPC campaigns, sending more emails, and managing the SEO of their site. There is so much to do and the time is not enough. Automation helps you avoid repetitive tasks and instead focus on growing your business.
When you decide to do marketing automation, you will have a lot of automation systems to install. You need email marketing automation, social media marketing automation, mobile marketing, and advertising automation. Automation programs can use AI to collect data and better your marketing strategies and spare you time to grow your business. You should also consider cold email marketing services to help manage your B2B Marketing campaigns.
4. Gathering Data
Technology makes it easier for marketers to collect data. Through data collection, marketers are able to make informed marketing decisions. There are many systems that marketers can use for data, starting with simple analytics to the most advanced AI systems. Data tells you where your business is headed and how to best improve your products and services.
Details, such as the location of the customer, the devices they are using, how long they interact with your site, and the pages they visit will help you make marketing better. You can use Google Analytics, but for the best results, the use of more advanced AI-powered marketing tools will give you better results. Search for guides on how to best collect data from your customers using Google Analytics or any other tool.
5. The Use of Apps In Marketing
Apps are important in marketing. Using apps can help make your marketing efforts simple as you are able to communicate with customers more effectively. This is the easiest way to improve productivity. With an app, you can replace tedious tasks with more efficient tasks. You can have apps that help you manage your contacts, manage social media, get real-time media monitoring, and do email tracking.
There are several tools, such as Tweetdeck and Hootsuite to help you manage social media. Others, such as Conversocial can manage your conversations on social media and help make integrations with customer relationship management software seamless.
6. Mobile Optimization
Mobile-friendly websites get more customers. Today, most people use mobile in most of their searches. Using mobile-first technologies in your marketing will help you reach more than 50% of your customers. Your site needs to be accessible on mobile and so all the tech tools you get should accommodate that. If you want to add plugins and other integrations, ensure they align with your mobile-first strategy.
Again, if your site is not mobile-friendly, Google will penalize you. The most basic tool in a mobile-ready site is a responsive design. This design resizes your website to fit the size of the device the visitors are using. Large corporates have mobile sites where their customers on mobile can access services.
Closing Thoughts
Single marketing technology will not get you results. Instead, you need to focus on a combination of technologies and tools to help your business survive in a competitive marketing sphere. There are new marketing tools every year, but the core concepts of marketing remain the same. It is, therefore, up to you to know how to integrate the new tools without losing your customers.