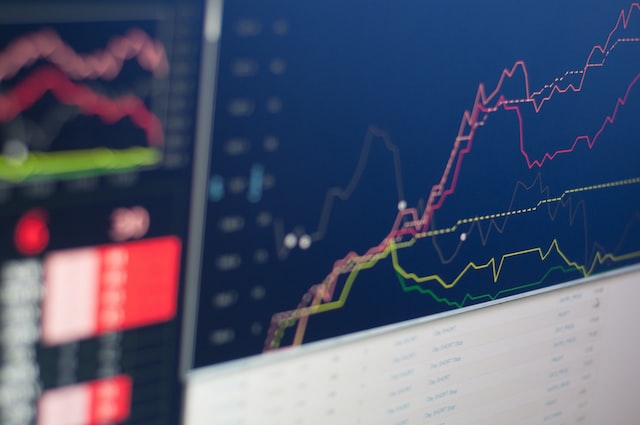 Stock trading can be a complicated, daunting process for novice investors. For some, the market's gyrations can feel like an unpredictable roulette wheel. But through diligent study of the stock market and by following step-by-step instructions from people who have been successful in trading stocks, you can learn to overcome your fear of failing to trade stocks successfully and find success in this endeavor. Here is what you need to get started:
1. Stock Trading Course
There are many ways to learn about how the stock market works and which way to go in investing. You must first learn the basics of trading stocks. Read guidebooks, listen to the webcasts of seminars and audiobooks, or go to local or online stock broker schools where you can learn how to trade stocks. For instance, you can begin with an options trading course where you will learn about basic options trading and different options. After you have learned the basics, you can decide whether it is best to trade through a broker or directly with a stock exchange.
2. Stock Broker Account
You will have to create a broker account if you still need to get one. Creating one is similar to creating a bank account and opening a brokerage account through the internet. You can start at small online brokerages or large banks and investment firms to open your account. They should have online applications available on their website.
3. List of Stocks You Want to Buy
To trade stocks, you must first know what you will invest in. You can do a personal search on the internet or by going to the library and looking up specific companies that interest you. This list should include the company's ticker symbol, current share price, the volume traded, and your estimates of its share price in one day, six months, and one year, respectively (using charts).
4. Stock Brokerage Account
Putting money into your trading account is best if this is done on the same day you open an account with a broker or stock exchange firm. This is because your broker may place a "pending" hold on your account while waiting for the funds to clear. This can sometimes be a problem when you have scheduled trades you have planned ahead of time that you do not want to miss making. Therefore it is best if the money is already in the account when you open it.
5. Trading Software
There are many different programs and software that you can use when you trade stocks. Some of it is even available for download on the Internet. These programs can either be used daily to keep track of your stocks, or they can just be used to assist in keeping track of trades and gains. Either option should have a tool with a list of stocks to buy and sell and the exact quantity or the percentage present in your portfolio.
6. Watch the list
Another important tool for stock traders is called a watch list. This is a list of stocks you have previously made and have yet to sell. These are stocks you have bought and wish to keep an eye on. This will give you an idea of how well the stock is doing or if you should sell it and buy a different one.
7. Stock Trading Log
As with any computer program, it's best to use good information to keep track of your investments' performance, including what stocks you want to be sold and where they should be traded. This is best done through a trading log. Type in the stocks, their date of purchase, date of sale, the quantity sold, and the selling price. It is an easier way to keep track of your investments and how well they are doing. In addition, it's a good idea to keep notes on the stock. This will make it easier to remember exactly what happened while trading or even allow you to begin writing your analysis reports on each stock you trade.
Conclusion
When followed carefully and diligently, these seven steps will allow you to begin trading stocks. At first, it can seem intimidating for a novice investor, but with time and practice, you will have mastered the skills necessary to become a profitable stock trader. Ensure that you have funded your broker account so that you will be able to make all of your stock trades and never miss a beat.