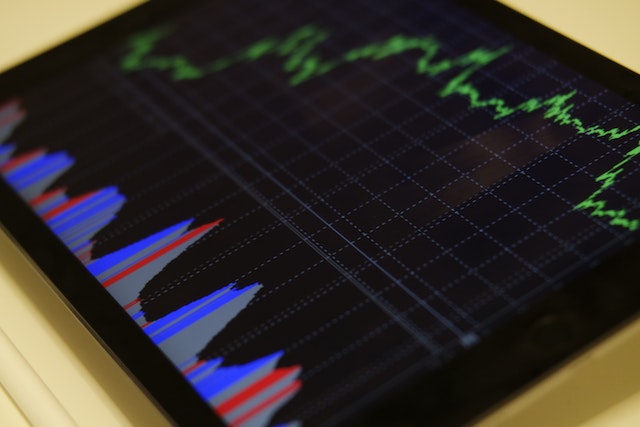 Back in the day, only Wall Street specialists could participate in the stock market. The average person needed a broker to trade, and the process of amassing riches took a long time. However, everything is different now, and the stock market has evolved. Thanks to technological development, trading can take place in almost every financial market over the internet. Momentum traders, swing traders, and day traders earn a living and a lot of it by taking advantage of the stock market volatility for fast returns. Getting stock prices in the newspaper is a thing of the past. Using several tools, you can improve your chances of making money while trading stocks. Some of these tools are necessities, while others are optional, but all have the potential to increase your profits significantly.
A Reliable Online Trading Platform
A trading platform is essential for successful online trading. It's vital to select your platform carefully since, despite some similarities, every platform has its characteristics. Step one is to choose a broker that offers a trading platform you are comfortable using. Brokers that provide more sophisticated trading platforms may charge additional charges per transaction or mandate a specific volume of trades or balance to use the platform. However, a good trading platform will offer you various technical analysis tools, such as backtesting charting features, paper-trading accounts, and other tools that can help you build a good strategy. Remember that different brokers provide varying levels of service. Therefore, choose one that strikes a good balance for your requirements.
A Great Computer
To begin trading, you must first acquire a reliable computer, or many reliable computers, all of which must have access to high-speed internet. Contrary to popular belief, you don't need to have six or seven screens open simultaneously to succeed in trading. You can get by with only one stock trading computer if you have a solid, straightforward plan and some of your preferred tools. However, if you discover that you like seeing numerous charts at once and would benefit from having multiple displays at your workstation, then, by all means, do what works best for you. Even though it sounds banal, investing in the finest computer resources you can afford is essential in the stock world.
Economic Calendar
If you're a stock trader, you should know how critical economic events could affect the assets you're following. You must constantly be aware of global events to make profitable trades and avoid catastrophic losses. One of the most helpful resources is an economic calendar. If you use an economic calendar, you can easily keep track of all the significant events that might affect the market and get alerts in advance.
Market Research and Briefings
You can save time and get more in-depth industry information from a reliable market briefing. Individuals who invest time learning the ropes do well in the trading world. Knowing the intricacies of the market, what constitutes an efficient strategy, and risk management is all crucial for successful trading. Furthermore, getting an objective perspective from an outside source will help you maintain an open mind while evaluating different industries and businesses.
Backtesting Software
At first glance, every trading strategy may look like the greatest thing since sliced bread. However, no matter how certain you are, it is always best to test a trading technique before putting it into action. Backtesting software should be your first stop when evaluating a trading strategy. To predict how well your approach would have fared in the market, you can backtest it by examining it against a database of early market data. Backtesting tools are helpful when creating a new trading strategy and may save you from losing money if you decide to trade on the market.
Trading Simulator
A trading simulator, often known as a demo or paper trading account, is another instrument professional stock traders use. You may practice your trading skills with virtual currency in a trading simulator. Using virtual currency, you may try out your plan with no danger to your real money. Afterward, if your trading strategy performs well in both the backtest and demo accounts, you can confidently invest real funds in the real market.
Trading is a demanding occupation that may be particularly stressful at the outset. But with the help of the above tools, you may simplify your work and, ideally, increase your earnings. You can swiftly locate promising prospects and engage in profitable trades using technology. Remember that trading is competitive. Therefore, please don't put yourself at a disadvantage, or you may regret it.