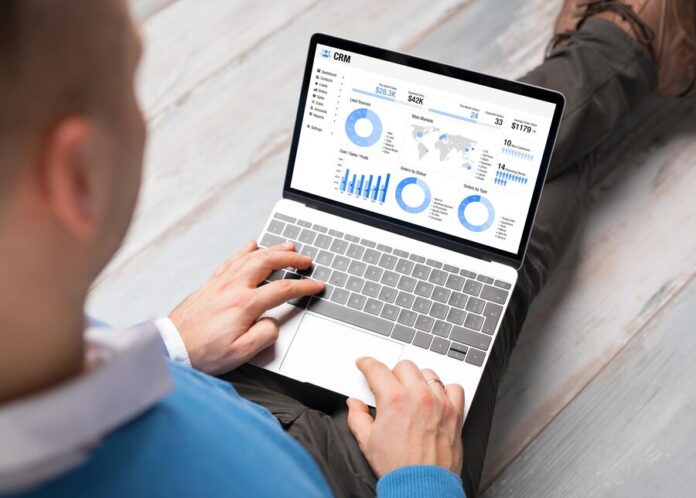 Customer Relationship Management (CRM) platforms have become invaluable tools in today's fast-paced, technology-driven business world, helping organizations streamline operations, enhance customer interactions and spur growth. Of the numerous CRM options available today, Salesforce stands out as an exceptional CRM choice that organizations of all types and sizes use successfully – but for optimal success, an experienced Salesforce Admin should also be present during implementation.
Implementation is the cornerstone of success with any enterprise platform, and Salesforce implementation is no different. A series of well-deliberate steps, from requirement gathering and customization to data migration and user training, are involved, with Salesforce Administrators playing a pivotal role throughout everyone. A Salesforce Admin acts as the link between the technical features of the Salesforce platform and organizational goals for an optimal experience.
This article identifies 10 essential features of an ideal Salesforce Administrator (Admin). A strong Salesforce Admin possesses technical skills, business acumen, and interpersonal aptitude, allowing them to bring real value throughout the Salesforce implementation process. As part of their Salesforce implementation journey, an admin's role extends beyond simply customizing the platform.
They collaborate closely with stakeholders and understand their requirements before translating them into actionable configurations within Salesforce. Customization and configuration skills are vital for becoming an adept Salesforce Admin, helping tailor it to match an organization's workflows and processes.
Understanding the Role of a Salesforce Admin
A Salesforce Administrator plays an essential part in the smooth implementation and functioning of Salesforce in any organization, serving as its point of contact between technical capabilities and business requirements, acting as the driving force of successful CRM adoption while customizing, optimizing and aligning it to unique workflows and objectives within an organization.
An important role of a Salesforce Admin is working closely with key stakeholders from management, sales, marketing, and customer service teams as part of their job duties. By engaging in discussions and listening carefully to various departments' requirements for Salesforce configuration purposes, this understanding allows an Admin to tailor it specifically for an organization's operational requirements and business goals effectively.
Salesforce admins are adept at customizing and configuring Salesforce to match organizational processes or design new streamlined workflows. Customizing fields, page layouts, and record types ensures data capture that supports decision-making processes more effectively.
An expert Salesforce Admin also excels in data management. They oversee its integrity, accuracy, and security within the platform – including importing/migrating tasks from different sources and performing regular maintenance on existing data sets to protect sensitive information from access restrictions.
Key Responsibilities of a Salesforce Admin
Being a Salesforce Administrator involves numerous essential responsibilities that ensure its successful implementation within an organization. As custodians of its CRM platform, Salesforce Administrators are invaluable in providing technical expertise, data management services, user support services, and strategic decision-making decisions as part of their duties as primary caregivers of its CRM platform. A few such responsibilities for any Salesforce Administrator:
Customization and Configuration
One of the primary responsibilities of a Salesforce Admin is customizing their platform according to an organization's specific needs and workflows, customizing fields, page layouts, record types, and validation rules so data capture is done accurately and efficiently.
User Management and Training
As Administrator, an Admin is charged with creating user accounts and assigning roles, permissions, profiles, etc. They then offer user training sessions and ongoing support to ensure all employees can leverage Salesforce effectively for increased productivity.
Data Management
Salesforce Administrators are responsible for upholding data integrity and cleanliness by overseeing import/export operations and data cleansing processes to keep their database accurate and free from duplicate entries or inaccuracies.
Workflow Automation
Salesforce Administrators play an essential part in automating business processes through tools like workflow rules, process builder, and other automation solutions to streamline repetitive tasks while decreasing manual effort and increasing overall efficiency.
Reports and Dashboards
Administrators create and oversee custom reports and dashboards that provide valuable insights into various aspects of an organization's performance, providing decision-makers with timely data for decision-making, tracking KPIs, and uncovering trends and opportunities.
AppExchange and Integration Management
Experienced Salesforce admins have extensive knowledge about AppExchange offerings and integration options available through Salesforce integrations, such as third-party apps or integrations extending platform functionality or meeting specific business requirements. They evaluate, select and manage these third-party products to meet business goals through Salesforce platforms.
Security and Compliance
Admins play a pivotal role in safeguarding sensitive data and meeting data protection regulations by setting up access controls, tracking user activity, and applying best security practices.
Troubleshooting and Issue Resolution
When users experience problems related to Salesforce or have queries, an admin is their go-to person for support and resolution. They troubleshoot problems quickly while also identifying root causes to provide timely solutions.
Continued Development and Upkeep
The Salesforce ecosystem is ever-evolving with regular updates and feature additions; therefore, a Salesforce Admin must stay apprised of any developments to optimize platform usage and develop their skills accordingly.
Project Coordination and Administration
When new feature implementations or system upgrades occur, administrators often assume project coordination responsibilities for smooth execution by working closely with stakeholders, developers, and other teams to ensure smooth results. Now let's understand these responsibilities further in more depth.
Customization and Configuration Abilities
A skilled Salesforce implementation company must possess exceptional customization and configuration skills to deliver exceptional Salesforce implementation services. As more businesses opt for Salesforce as their CRM platform, their need for tailored solutions aligning with specific organizational processes becomes essential. A proficient implementation firm possessing this talent has the skillset required to adapt Salesforce according to diverse business needs, optimizing capabilities while increasing the overall productivity of the platform and thus driving business productivity forward.
Implementation companies with in-depth knowledge of Salesforce can use its robust toolset and features to tailor it to suit existing workflows or to design entirely new, customized processes tailored specifically for every client's requirement. They work closely with key stakeholders to understand business objectives and pain points before translating those insights into actionable configurations that deliver tangible results.
Customizing Salesforce to meet each client's unique requirements allows businesses to leverage their full potential – increasing efficiency, increasing user adoption rates, and attaining a competitive edge. A highly skilled Salesforce implementation company understands that an approach tailored to fit with an organization's individual goals and processes may provide greater success for implementation than one that takes an out-of-the-box approach.
Data Management Expertise
A key to any successful Salesforce implementation lies within data management expertise. As data forms the core of CRM systems, an effective data management strategy ensures accuracy, consistency, and security within Salesforce. A proficient Salesforce implementation team possesses all of the required expertise for handling information throughout all aspects of the implementation process.
Data management begins with careful data analysis and cleansing. Here, the team must identify and address issues such as duplicate records, incomplete records, or inaccuracies in data. Standardizing and normalizing it accordingly ensures consistency while improving data quality overall.
Data management expertise extends beyond basic database storage by offering expertise in setting access controls and user permissions that safeguard sensitive information. Implementation teams ensure that only authorized individuals gain access to pertinent data, thereby protecting against possible data breaches.
User Management and Training Skills
User management and training skills are integral components of a successful Salesforce implementation. An experienced implementation team understands the importance of equipping users with the knowledge and resources required to use Salesforce effectively and drive business growth.
User management involves:
Creating and overseeing user accounts.
Assigning roles and permissions according to each individual's responsibilities and access requirements.
Ensuring they receive adequate access to data and functionalities while balancing data security and usability.
Training is key to user adoption and success. The implementation team works tirelessly to design and execute tailored training programs for specific user groups' requirements. Hands-on instruction, workshops, and support materials help familiarize them with Salesforce's functionalities, workflows, and best practices.
Reporting and Analytics Proficiency
Professional Salesforce implementation partners excel in reporting and analytics proficiency. In today's data-driven world, data-driven decision-making is integral for business success – Salesforce offers plenty of data that can be mined for insights from which businesses can draw. An adept implementation partner possesses the know-how needed to collect, organize and present this data meaningfully, allowing clients to confidently make smart strategic choices.
Salesforce implementation partners excel in crafting personalized reports and dashboards tailored specifically to each client's unique requirements. Working closely with stakeholders, they understand individual reporting requirements before designing data visualizations that offer actionable insight. Their reports cover many business areas, such as sales performance, marketing campaigns, customer satisfaction measures, and more, allowing clients to track key performance indicators (KPIs) and identify areas for growth and improvement.
Workflow Automation and Process Automation
Process automation is essential to successful Salesforce implementation, streamlining business operations, and increasing productivity. A skilled implementation team leverages Salesforce's automation features to eliminate manual tasks, reduce human errors, ensure efficient processes, and ensure consistent and repeatable operations.
Workflow automation entails setting up automated rules that trigger actions based on specific criteria, including assigning tasks, sending notifications, updating records, or escalating issues without manual intervention from employees or management. Workflow automation ensures the appropriate actions are taken at the right time without manual interference from individuals involved in workflow management processes.
Process Automation involves designing and automating complex business processes involving multiple steps and approvals using tools such as Salesforce Process Builder and Visual Workflow. An implementation team then creates custom processes with these tools, which guide users through predetermined steps while automating repetitive tasks while adhering to organizational protocols.
Organizations can significantly enhance productivity by adopting workflow and process automation solutions to increase efficiency, accelerate response times and enhance customer experiences. Automation also alleviates employee burden so they can devote their attention to more strategic tasks or customer interactions.
Integration and AppExchange Knowledge
Integration and AppExchange expertise are fundamental parts of an efficient Salesforce implementation team. Businesses relying on various tools and systems for operations management require seamless integration with Salesforce to form one streamlined environment that supports efficient operations management.
Skilled implementation teams specialize in seamlessly integrating Salesforce with third-party applications, databases, and systems using APIs (Application Programming Interfaces) and middleware to enable real-time exchange of information between Salesforce and external platforms – this ensures data flows smoothly while eliminating data silos to ensure essential information can be quickly found within Salesforce.
An effective implementation team knows how to take full advantage of Salesforce AppExchange, an online marketplace offering pre-built and customizable applications for customers to purchase, as they evaluate and recommend suitable apps to boost Salesforce functionality while meeting specific business requirements. They evaluate, select, and recommend applications such as those for marketing automation, customer support, analytics, and beyond that enable clients to extend the capabilities of their Salesforce platform without expensive custom development projects.
Security and Compliance Awareness
Compliance awareness should always be top of mind during Salesforce implementation projects, especially as businesses store sensitive customer data within Salesforce and must protect it according to relevant regulations. For that reason, data security and management strategies must be carefully planned before embarking upon their implementation journeys.
An experienced implementation team understands Salesforce's security features and best practices intimately, employing role-based access controls, data encryption, and IP restrictions to prevent unwarranted access and breaches of sensitive information. They configure security settings accordingly so only authorized personnel can access this sensitive data.
Compliance with data protection regulations, such as GDPR (General Data Protection Regulation) and CCPA (California Consumer Privacy Act), including GDPR and CCPA, is significant during implementation. Our team stays informed on any regulatory updates to ensure Salesforce implementation matches these standards – such as gathering consent for data processing activities, providing data subject rights, and setting data retention policies as necessary.
Continuous Learning and Adaptability
Continuous learning and adaptability are hallmarks of any effective Salesforce implementation team. In today's constantly-evolving technology landscape, staying abreast of the latest innovations is vital for providing clients with cutting-edge solutions and optimal outcomes.
Skilled implementation teams understand the dynamic nature of the Salesforce ecosystem and invest in continuous learning, taking part in regular training and certification programs provided by Salesforce to strengthen technical abilities and gain more insights into platform capabilities.
Additionally, our team actively pursues knowledge of industry best practices and emerging technologies that complement Salesforce's functionalities. Hence, they are adaptable enough to develop innovative solutions for specific business challenges that deliver optimal results.
Continuous learning and adaptability foster an entrepreneurial attitude within teams, welcoming feedback and lessons from past projects to inform how they approach future implementations and refine methodologies for maximum client benefit. By continually refining methodologies, they ensure clients receive efficient Salesforce solutions tailored to meet their exact requirements.
Data Governance and Compliance Management
A skilled Salesforce Admin aggressively approaches data governance and compliance management. They establish and enforce data governance policies to capture, store, and utilize data according to regulatory requirements and organizational standards. Through regular audits and assessments, they identify data security or privacy risks that require mitigation measures. They perform thorough analyses that foster an ethical culture within an organization promoting accountability for its data resources.
Performance Optimization and Scalability
As businesses expand and evolve, so do their demands on the Salesforce platform. An experienced Salesforce administrator must optimize platform performance while ensuring scalability to accommodate future expansion. They monitor system performance, identify bottlenecks and implement solutions to ensure greater responsiveness and efficiency in system operations. By staying up-to-date on Salesforce best practices and performance tuning techniques, they ensure their platform continues optimally as user counts increase and data volumes grow. Through performance optimization efforts, they allow their organization to utilize Salesforce as a reliable, high-performing resource capable of supporting business operations at any scale.
The Key Takeaway
This article presents 10 must-have features of an ideal Salesforce Admin for businesses. It underscores their crucial role in driving success with CRM platforms such as Salesforce. From customization and configuration skills, data management expertise, user administration skills, training expertise, and reporting/analytics proficiency, a skilled Salesforce Admin is essential in driving real business value from CRM platforms like Salesforce.
Salesforce implementation partners possess extensive expertise in integrations and AppExchange applications that equip them to extend the platform's functionalities further and establish a centralized ecosystem to empower clients to streamline operations comprehensively.
Security and compliance measures that protect sensitive data while complying with applicable regulations are equally crucial to their success. Their partners continue learning and adapting to deliver cutting-edge solutions while staying ahead of industry trends.
By working with Salesforce implementation partners, businesses can confidently navigate the complexities of CRM implementation, knowing that a team of experts is dedicated to their success. Their extensive understanding of Salesforce capabilities and client-first approach enables organizations to use Salesforce as an asset – driving growth, improving customer experiences, and realizing sustainable success in today's volatile market.
In an ever-evolving business landscape, Salesforce implementation partners play an indispensable role. Their partnership extends well beyond initial implementation as they offer ongoing support, training, and consultation that ensure their clients reap all of the advantages this powerful tool offers over time. By aligning themselves with an experienced partner like this, organizations can unlock their full potential to propel themselves and achieve greater business success.