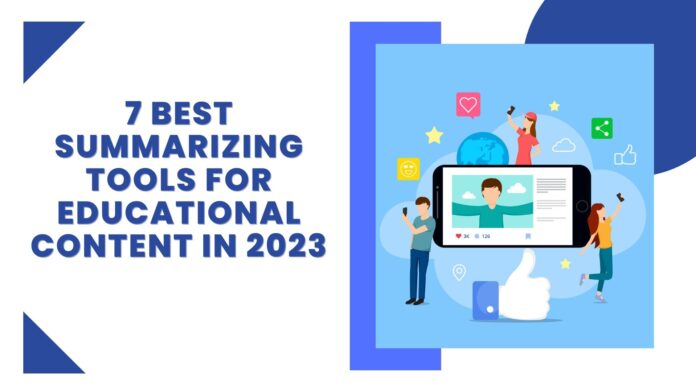 Do you have trouble finding the time to summarize that lengthy article you just read? If you don't have the time, perhaps you need to sum up a lengthy material for a presentation. If so, you might take a look at these excellent summation generator applications!
These tools can help you complete your task quickly and effectively. It also saves you time and energy. You can summarize the content with the aid of a summarizer. Summaries are useful when you need to quickly learn about a subject. The latest news or any other issue without reading the entire text.
These brief bites give us the main ideas of the subject. We'll talk about the top 7 text summary tools today. Let's get to work without wasting any more time. The seven most effective summarizing techniques are listed below.
QuillBot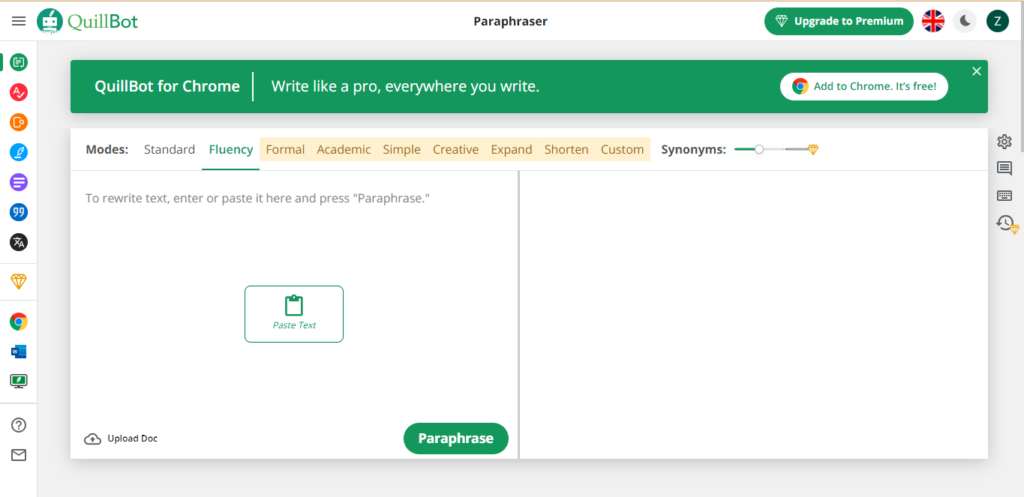 Popular paraphrasing software QuillBot also has a summarizing option that is just as effective as paraphrasing. The character limit for the QuillBot Summarizer's free plan without registration is 2,500. The restriction rises to 5,000 characters after registration. 
By pasting your content into the input box and choosing the appropriate summary length from the software's. Summary Length setting, you can upload your information.
Using the Key Sentences and Paragraph modes, you can format the content as a paragraph. Or simply the relevant portions in bullet points. The number of bullet points and the length of the summary paragraph are both customizable.
The text can be exported to a Word document or copied after it has been condensed. Along with the summarizer, QuillBot also includes a well-known tool called a paraphraser. Additionally, a grammar checker is included. Your grammatical problems can be fixed using the well-known Fix All Problems button.
Resoomer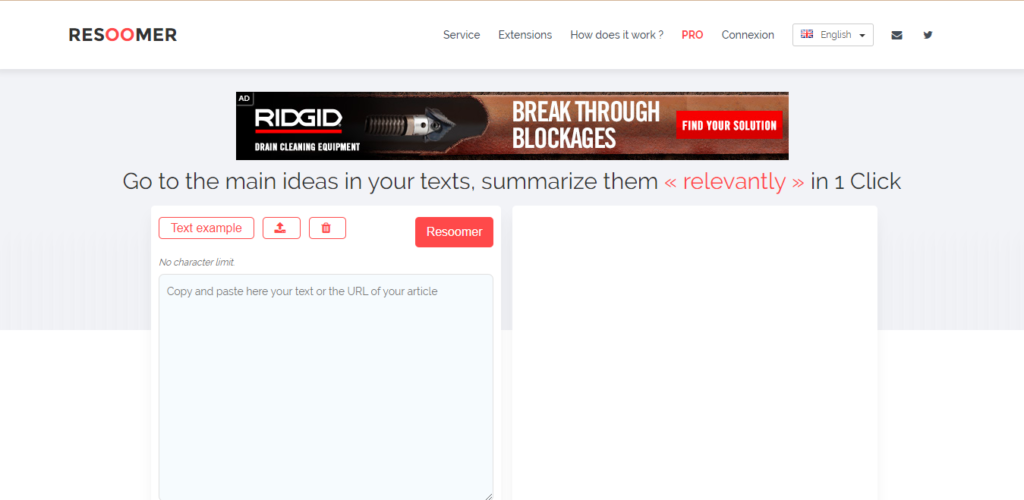 You might not need to explore any further than this summarizer tool because it is a strong platform. This tool is useful for anyone who has trouble summarizing a long piece of knowledge in one click. Or who needs to understand a subject with less reading? This tool can be used by anyone, including college students, instructors, or readers. 
You only need to copy and paste your lengthy text into the Resoomer input field. In your web browser, before pressing the Resoomer button. Resoomer offers browser extensions for Chrome, Mozilla, or Opera for improved accessibility.
English is one of the 14 languages that Resoomer supports. Making it accessible to professionals and students everywhere. If you're happy with the findings, you may copy or export the condensed material to PDF or Doc format by just pressing the relevant capability button.
With the aid of the built-in Resoomer Rewriter. You may either paraphrase or have your condensed text rewritten. The settings for Summarizer are Automatic, Manual, Optimized, and Analyzed.
Summarizingtool.io
This tool is best for text summarization, especially when you need to do it fast and for no cost for a short text.  An excellent and user-friendly tool. This online text summarizer may condense brief passages of content without losing sight of their main points or distinguishing characteristics.
This summary generator analyzes and extracts the most pertinent information from the source document using smart AI algorithms.  Even people who may not be familiar with summarizing tools will find it simple to use because of its clear design. Simply paste the text you wish to condense into the input box to get started. The program will produce a brief version in a matter of seconds.
Scholarcy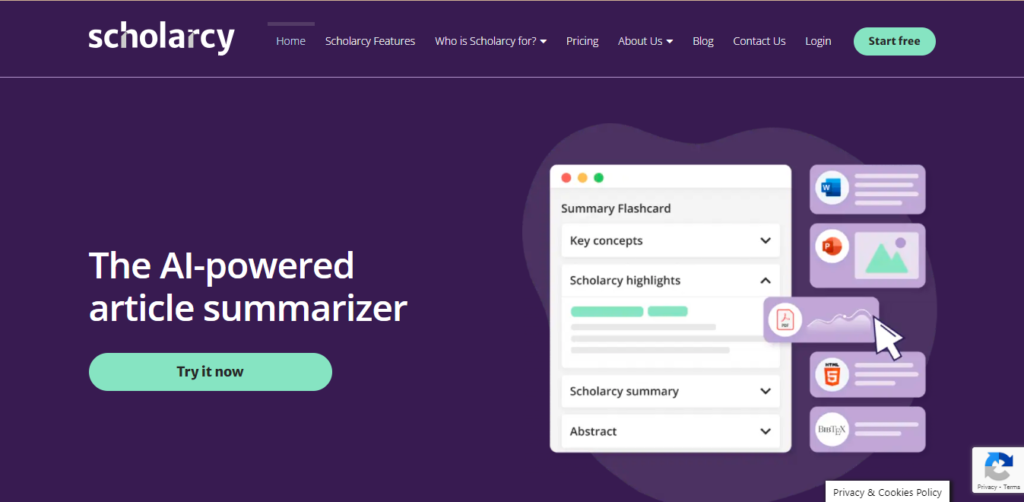 With this tool, you can simply upload your research paper or essay. Or other lengthy content to instantly receive a straightforward summary flashcard.
With the aid of the Scholarcy Robo-Highlighter. Scholarcy will also assist you in highlighting the key sentences and paragraphs in your text so that you are aware of what needs to be read. One of the features to remember is the Summarizer Flashcards.
You have two options for getting a summary: either upload the research paper that you want to sum up. Or enter the link and click Generate Flashcard. This tool provides a summary of your research paper in the language of your choice. It can translate between multiple languages.
Scholarcy Library, and a personal library, are included. On any of your devices, you may compile your summary flashcards and share them with your group. Others annotate them and export the tables or key points to Word or Excel. 
TLDR This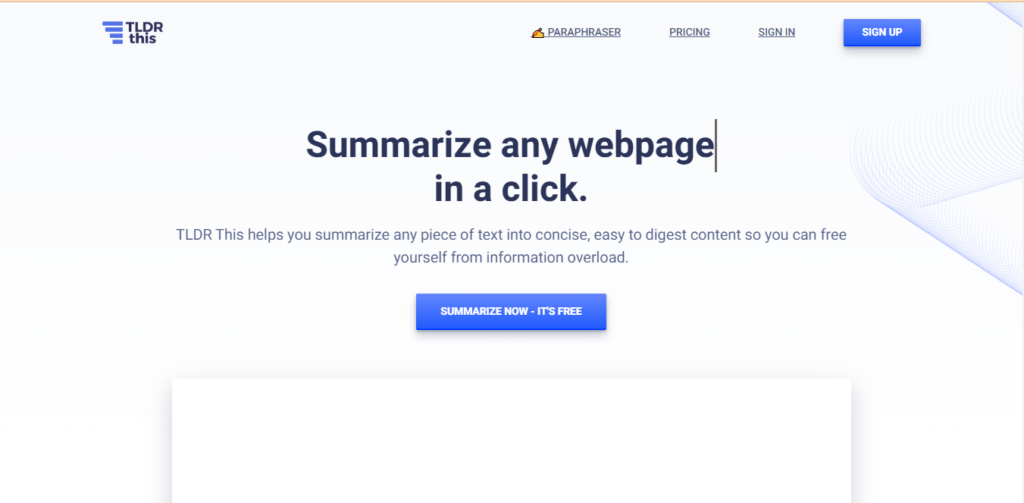 TLDR is yet another AI summarizing tool at your disposal. It may be used without signing up, and it doesn't show bothersome adverts on the platform. By condensing lengthy writing, this summarizer prevents readers from becoming bogged down in excessive material.
If you use the platform without creating an account, you can copy and paste the material to summarize it with one click or insert the text's public URL. The intelligent tool may extract metadata like the read time of the content, the author, and the date the blog was published if you enter the public URL in the input field. The paraphrase tool, a brand-new element of this summarizer tool, is also available.
Summarize Bot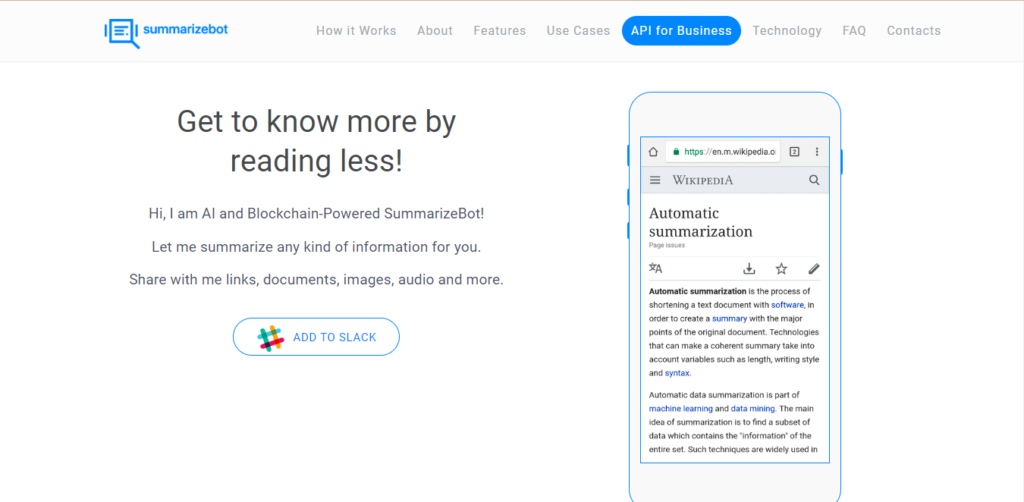 The experience of using this tool will be distinct from the experiences of using the other tools on this list. Depending on the technology being used to summarize the content, a summarizer tool may be helpful or terrible. The result will be better the more advanced the technology is.
The Summarizer Bot is a clever tool since it uses cutting-edge deep language AI, machine learning, and blockchain to evaluate the AI models. You can upload files in the following formats: PDF, doc, TXT, MP3, and JPG.
This tool allows you to summarize your writing in a variety of languages. This tool is for everyone who needs to read and comprehend something without having to read a large piece of content, including teachers, students, marketers, readers, and scientists.
Smmry
By utilizing algorithms that concentrate on the content's key sentences and summarize it effectively, Smmry can be used to summarize text and articles. The Smmry website dates back to the late 1990s and has not been updated effectively in terms of its user interface, but it does a great job of summarizing material thanks to the AI-based technology that powers it.
It will offer a text input field where you may paste the text, enable file uploads from the device or direct URL pasting of the material, and then allow you to summarize the text content you want to summarize. The Smmry tool will let you choose the number of sentences you want to use to summarize the text, and the tool will then break the text up into those sentences.
Conclusion
When individuals might offer you their money but have little time, it's critical to be succinct and only say what is necessary. The good news is that you can learn this ability.  To make your lengthy text easier to read, you can use any of the summarizing tools mentioned in this blog post. The best summarizing tool has served its purpose.