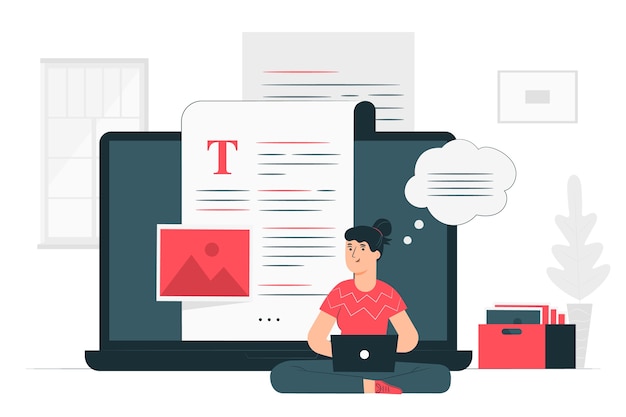 You want to make your career as a content writer.
The foremost thing is to choose the platform that helps to reach the goals.
Before getting into it, I want to share some significant tips that will help you increase your writing skill and sustainability in this field.
Be good at language and communication skills.
Ability to manage the time.
Make yourself flexible so that you can meet the client's requirements.
Be a lifetime learner.
Make your own writing style.
Have to have the knowledge of content marketing.
Make SEO friends.
Be updated on the latest trend in content writing.
After getting this knowledge and capability, you can check for the best platform to write articles.
1. Upwork
Website – https://www.upwork.com/
This is one of the best Platform To Write Articles. 35 types of content that include blog writing, scientific and academic and technology writing, copywriters, and editors in the writing field.
Which type of job is available for you?
You can get a job as an editor, copy editor and writer, and freelance translator.
Payment policy?
The client selects the freelance writer and gets a contract with a set time and pay rate, and also, the client can give the deadline for the work to be completed.
Upwork is a platform for freelance writers. One more thing that I can say, this career option has been popular for many years. It is generally based in Santa Clara and San Francisco, California.
This platform gives the space where you can get a job by giving an interview through freelancer agencies. The client gives the job description and price that they are willing to pay.
This platform keeps a record of freelancers' movement and gives the best suggestion as per the client's requirements and desires.  Basically, this platform matches your requirements with the freelance company.
2. Write Access
Website – https://www.writeraccess.com/
This is one of the best Platform To Write Articles. If you have an interest in Blogs, Translations, Websites, images, illustrations, and articles, then don't waste your time.
Which type of job is available for you?
There are so many options you will have. If you love to write, then you can make your career on this platform easily. Translators, report writing, designers to team managers.
The most interesting thing is that you can do a job in your place also. This platform gives you the options of remote or onsite.
What is the payment process?
You can get 70% of the order price or set price per word of your writing.
This platform was started in 2005 to deliver content for the business world. It always maintains the quality by giving the job to a talented person. It is the mission of Write Access.
This platform can access your writing performance. It tracks performance by content Analytics that assesses the performance on the web.
It can engage the writers on a daily basis with the client too. The best thing is this platform gives you a certificate of content strategy masterclass.
And,
You can look out on another platform, which is wattpad.
3. Fiverr
Website – https://www.fiverr.com/
Type of content– proofreading, blog posts, editing, translation, articles, scriptwriting, resume writing, email copy.
If you want to switch your company but not your job profile, it is the best platform for a freelance writer.  It is one of the high-ranking Platform To Write Articles.
Payment details-  this platform follows a different way. You can get paid as per the project. The price of the project and the details are clearly stated in the project proposal.
It is an Israeli company and provides its service to global customers. It provides a project-based service.
This platform always tries to send high-quality service. It is a perfect platform for a freelance writer. One thing you should remember is that you can not be paid until the client approves your work. It means that your payment depends on the clients.
4. Media Shower- Platform To Write Articles
Website – https://mediashower.com/
Type of content – All types of writing.
Jobs available – Apply on the job portal on the website.
Payment details-  you can get $25 per 400 to 500 words. It is totally word-based job. A maximum word count can give you the maximum range of payment.
This platform is based in Boston, USA. It hires writers who can tell a story through writing. The interesting part is it gives the internet space where you can write blogs or articles on recognized sites.
It can give you ongoing training to increase your skills with flexible work options.
5. Constant content
Website – https://www.constant-content.com/
Job available– check out the website
Payment details- payment per word. They can offer 10 cents per word.
And the whole process is made through an online payment. Generally, you can get paid in the 1st week of the month.
It is a Canadian company with an impressive roster of 10,000 writers from every continent in the world. You can write about any topic on this platform. You can't be bored working with this platform. You can go for this  Platform To Write Articles.
End Part!
Now, you have the five best Platform To Write Articles. You can go to anyone without any hesitation.
I hope you will benefit from these platforms.
Let me know which platform you will choose.
If you want to know more details, you can ping me by email or comment box!