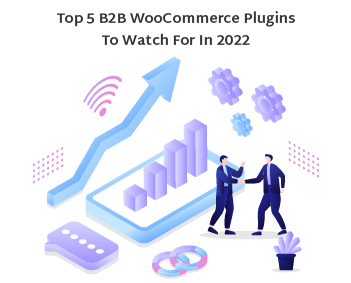 A large part of WordPress's success comes from its large collection of enhancement plugins. You can do almost anything you want on your WordPress website using these plugins, from creating a simple blogging website to state-of-the-art eCommerce stores.
Just so you can get an idea, WordPress has over 50,000 plugins across the internet.
One of the best WordPress plugins is WooCommerce, an open-source e-commerce plugin designed for small to large-sized online merchants.
What are the benefits of using WooCommerce?
If you're looking to create an eCommerce website, WooCommerce should be your number one choice not just because it is cost-efficient but also because it has a large library of enchantment extensions that can help you get good sales from the get-go.
Here are some benefits of using WooCommerce:
It is open source
Achieve any kind of custom functionality
Easy & effective design options
It's easy to use for non-tech entrepreneurs
Sell any type of products
Integration capabilities
It's SEO friendly
Analytics power
Security Matters
Content marketing benefits
Best Support from the community
I already use WooCommerce. How can I increase my sales in 2022?
Different plugins like Currency Switcher Plugin, Wholesale for WooCommerce, Yoast SEO and Bulk Order Form Plugin can help increase your traffic, improve user experience, create product tables and offer discounts without the need to code.
Below, you will find five plugins that you absolutely must install in your WooCommerce to improve your SEO positioning, internationalize your business, and increase your ROI.
Yoast SEO
If we talk about SEO positioning in WooCommerce, we cannot ignore the plugin par excellence, Yoast SEO. This will help us gain positions in search engines and increase organic traffic to our online store. Thanks to its SEO analysis, it will be much easier to write texts for positioning. Improving the SEO positioning of your online store is the primary requirement.
It is one of the most popular and well-regarded positioning plugins. It's free to install, and there's a paid version as well, giving you access to more extensive functionality and expanding the plugin's capability to extensions like WooCommerce SEO.
With this plugin, you can improve the titles of your pages, as well as their meta descriptions, and position your WooCommerce simultaneously.
Customer Reviews For Woocommerce
When buying, many customers consider the opinions and ratings of other buyers regarding a product. This plugin for WooCommerce will help you compile them by providing reminders to users who recently purchased a product.
Your customers will receive an email inviting them to review their purchased products. Moreover, thanks to this plugin, you will import ratings and even integrate Google Shopping.
It is one of the most downloaded and popular review plugins, compatible with many languages, and it will help you increase the sales of your WooCommerce store.
GTranslate
If you plan to internationalize your business, now is the time to set up your WooCommerce online store in multiple languages. Thanks to this plugin, you will be able to translate your online store automatically and for free. With more than 103 languages ​​available for your setup, it is the perfect plugin for your SEO strategy.
This plugin uses the automatic translation offered by the Google translator and allows translating posts, pages, categories, and tags.
You have a paid version with additional functions, such as the option to manually correct translations and reach a wider audience easily.
Currency Switcher For WooCommerce
You need to include different currencies in your WooCommerce store in your insourcing strategy. That's why we offer you this plugin, ideal for including currency exchange in your online store.
Improving the user experience is now facilitated by this plugin, through which your customers will be able to see the prices of the products in the currency of their country. Moreover, they can also finalize the purchase in the same currency.
With the premium plan, you can increase the number of currencies displayed on your online store. Of course, you can configure the style of the widget that will appear on your website and allow your customers to exchange in the currency of their choice.
Email Subscribers & Newsletters
Leveraging your customer and subscriber database can be one of the best ways to improve sales. Thanks to this plugin, you will be able to collect the email addresses of potential customers and send emails in an automated way.
You can send unlimited notifications to an unlimited number of contacts using Email Subscribers & Newsletters. Use your widget to get your customers to subscribe to your newsletters. This plugin has a PRO version. The functions of the plugin increase, further enhancing the customer experience.
With a very intuitive interface, you will create and send newsletters quickly and easily to all your customers. With this plugin, you will be able to increase the sales of your WooCommerce store, giving your customers a better user experience. Here's a plugin that can further help boost your eCommerce conversions.
3CX Live Chat
If there is something important in an online store, it is customer service. This plugin is great for improving customer service. This is a free chat that you can install in your WooCommerce so that customers can contact you in real-time.
With a very easy-to-use interface for both customers and admin, this plugin will let you connect with more visitors to your eCommerce. It clears your customers' doubts instantly and succeeds in boosting your sales with excellent customer support.
We recommend these plugins, but they are not the only ones you can install to complete your WooCommerce.
Conclusion
Wholesaling business-to-business is a very lucrative sector that can benefit you in the long run. Because the market is continuously changing, you must adapt as well.
These woocommerce plugins are excellent solutions for wholesalers. Both offer a slew of essential features that are certain to boost your sales and brand recognition.