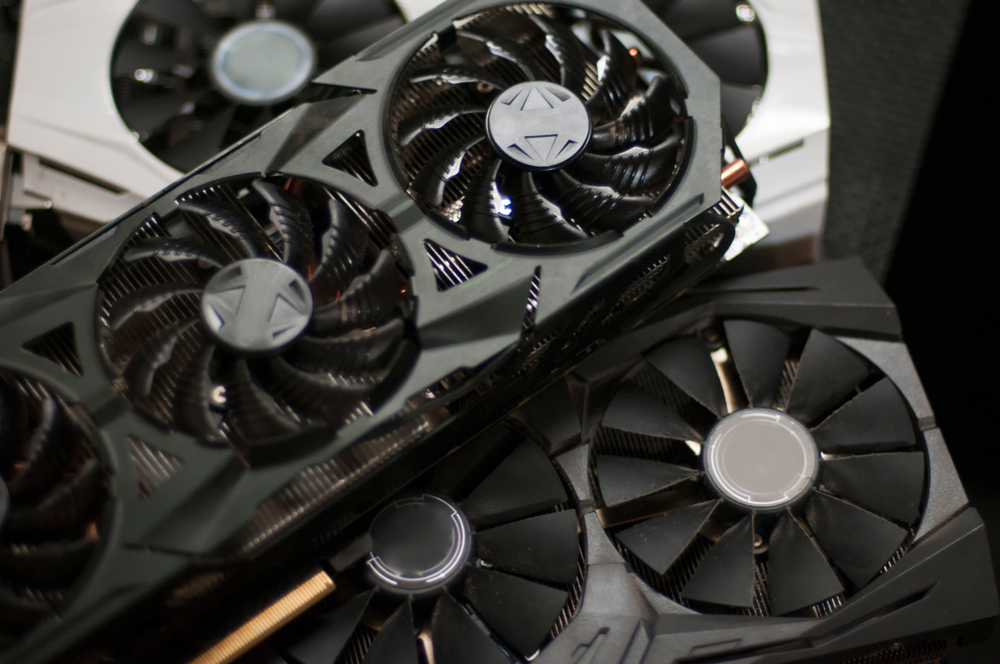 Most people like to set up a gaming laptop instead of a desktop because a laptop acquires less space and can be portable. Laptops are incredibly powerful and versatile but somehow they are not capable of delivering the same performance that a gaming desktop PC gives. To make laptops more efficient, gamers attached an external GPU to their laptop.
An external GPU for a laptop is an easy plug and play external graphic card. It is easily attached to your laptop and manages all your graphical work. GPU is perfect for low specs laptops. This technology boosts the entire performance of laptops.
Following are the 10 best GPU:
Akitio Node Titan
Akitio Node Titan is an efficient device that not only improves your gaming experience but also boosts the performance of overall laptop performance. Apart from power machines, this device does not have the potential like competitors. The reason behind this is that it only supports a 2.5 slot graphics card. Plus, it comes with a 650 watt power supply unit, a standard version 3 port thunderbolt, and not much else.
Nevertheless, the Akitio Node Titan is a pretty good device with above average features. It is something competent to make your mid-graphics games more immersive. Furthermore, Akitio Node Titan can be a good deal breaker if you focus on probability.
Gigabyte AORUS Gaming Box
Gigabyte AORUS Gaming Box comes in a different model from Gigabyte the range starts from lower-end AMD graphic cards to high specs Radeon RX580 XTR. Plus, it comes with multiple built-in ports. Consequently, your low-end laptop can give me higher-end performance with the help of Gigabyte AORUS Gaming Box. The build quality of these devices is amazing. It is a great and reliable device.
Asus ROG XG Station 2
It is a versatile device with multiple benefits. You can offer your laptop multiple external ports from just a single USB type C connection. Furthermore, this GPU can also provide charging to your laptop. The Asus ROG XG Station 2 easily fits in all sizes of graphic cards and it also supports RGB colors.  The biggest deal-breaker of this device is that it only supports 2.5 slot graphics cards. Asus ROG XG Station 2 will not be an ideal choice for high-end graphic workloads.
 Razer Core X Chroma
Razer is one of the most famous gaming products selling brands. The eGPUS of Razer has a wonderful legacy that is why Razer Core X Chroma is the first choice of every gamer. This external GPU for a laptop can fulfill all gaming needs and provide you with an enhanced gaming experience. This device is easily supported with high-end graphic cards including, NVIDIA RTX 5000 16GB and Radeon Pro WX 9100 16GB from Dell AMD. Furthermore, this is a powerful device with many features. With the help of Razer Core X Chroma, you can also boost the performance of existing cards.
Sonnet eGFX Breakaway Box 550W
This is the most affordable and powerful external GPU for laptop devices. Sonnet comes with a connection of Thunderbolt 3 and 550 watts of power out of the box. Furthermore, it gives a smooth performance on Mac and Windows. It enables Mac users to run two Breakaway boxes on a single laptop. On the other hand window, user can accelerate their eGPUs using Sonnet.
Razer Core X eGPU Enclosure
Razer Core X eGPU enclosure is one of the top-selling GPU of the brand Razer. This external GPU provides power with compatibility. It completes all basic gaming needs. Each PCI of the Razer Core X eGPU enclosure can support up to three graphics cards. The price of this external CPU is very exciting. Razer Core X has some downsides. The first downside is that it does not come with a Thunderbolt 3 port, you will get a lack of potential connectivity. The second downside is that it is a bulky and heavy device, so it will not be easy to carry it everywhere. Nonetheless, it is not a bad deal if you are looking for a budget external GPU for your laptop.
Mantiz MZ-03 Saturn Pro II eGPU
This external GPU comes with some excellent features, and the best part is it costs you only a few bucks. Using this external GPU you can even turn your old version MacBook into a pro gaming device after just a single and easy connection. Saturn Pro II comes with stock 750 watts of power. It will give you pretty much good performance in high graphics games. Therefore, it is a powerful device and it also supports powerful high-end cards. The Saturn Pro II is compact inside it can easily fit on any desk. The MZ-03 also enables you to swap the fans with a liquid cooling system to enhance the performance.
Cooler Master MasterCase EG200
Cooler Master MasterCase EG200 is a brilliant external GPU for those who only want to focus on power and performance. This GPU can fit on a full-size desktop graphics card and it will not disappoint you in terms of performance. By using this external GPU, you can play high graphic games smoothly on your lower-end laptop.
Aorus RTX 3080 Gaming Box
Aorus RTX 3080 Gaming Box can be your perfect choice if you are looking for a pre-installed graphic card in an external GPU. There are multiple models of AORUS are available in the market for example the RTX 3090i, RTX 480, and many more. To maintain the temperature of the card and overall device this GPU comes with one of the best Waterforce water cooling systems. It has two 120mm fans and a 240mm aluminum radiator.
 PowerColor Gaming Station 
The Max Gen3 x4 speed is powered by AMD XConnect Technology which delivers excellent gaming performance. This external GPU is specially made for managing high-graphic games. PowerColor Gaming Station has the best connectivity option because it comes with Thunderbolt 3 USB type C support.
Endnotes
The reason behind using external GPU because it comes with tons of advantages. For example, it can turn your boring laptop into a full-fledged gaming system that can deliver you the same high-end specs as desktop performance. It is the best way to an external GPU because it comes with swappable graphics cards. An external GPU can render 3D graphics, add effects, and add effects. This device is famous in the creative industry.