A large volume of engaging content is created on Instagram on a daily basis which can serve to be of real purpose for e-commerce stores through Instagram gallery. Embedding Instagram gallery to online e-commerce stores boosts conversions like nothing else. 
Wanna know how? Well, this blog will help you out with just that as we discuss what is a shoppable Instagram gallery, how it serves online stores, and how to embed it to your online store. Let's get into it!
Explanation: Shoppable Instagram Gallery
Shoppable Instagram gallery is Instagram content or user-generated content that is made shoppable by tagging products to it. Now if you are wondering if Instagram allows you to do it then the answer is, Yes! In fact, Instagram even allows you a feature to add a shoppable Instagram gallery to your online stores.
Why Add Shoppable Instagram Gallery To Online Stores?
Instagram played a great card in business terms by making itself a social commerce platform. This ensures that people can generate sales and revenue directly through Instagram.
People miss out on this Instagram shoppable option and emphasize more on getting direct and organic traffic to their website. This makes them miss out on the immense benefits that a Shoppable Instagram gallery can bring to their website.
But you should be aware of one of the most important points which is that you can only make your posts shoppable, not Instagram's user-generated content. 
However, a shoppable Instagram gallery serves benefits similar to user-generated content such as customer engagement, social proof, high conversion rates, authenticity, reliability, etc.
Benefits Of Adding Shoppable Instagram Gallery To Your Online Store
Adding a shoppable Instagram gallery to your online store surely boosts conversions but they offer a lot more.
The ultimate goal for ecommerce websites is to have an ever-increasing conversion rate. The Shoppable Instagram Feeds include shoppable tags, which make shopping easier for users. It provides your website visitors with the ideal social shopping experience by allowing them to explore your Instagram feed alongside your products, interact with them, and purchase them.
The shoppable Instagram feed allows your website visitors to bypass the lengthy ecommerce steps that frequently result in a higher cart abandonment rate, resulting in a drop in sales for the brands. Cart abandonment costs e-commerce companies $18 billion in sales revenue each year. The shoppable tags direct users to the payment page, allowing your potential customers to make faster purchasing decisions.
When it comes to user engagement, user-generated content can take the lead. This is because it creates a sense of social proof in your customers. Social proof operates as a bandwagon effect; when a user observes a social behavior that more people are adopting, they are more likely to adopt that behavior as well.
Customers who interact with the user-generated content you provide are influenced to create content for you. As more people create content for you, it reaches a larger audience, resulting in increased brand awareness.
Not to mention how the transparency of your content will attract prospects and encourage them to engage with it and explore further.
Today, over 86% of businesses use user-generated content as part of their marketing strategy. As the number of businesses on the internet grows, consumer behavior has shifted toward looking for real-life experiences or peer consumer reviews before putting money anywhere online.
The uniqueness of Shoppable UGC Feeds for your ecommerce store helps you stand out from the crowd. You make your brand more transparent and trustworthy to prospective customers. User-generated content has been shown to increase trust and help customers make more confident purchases from you.
Displays Your Products In Action
Ecommerce user-generated content is created by your customers to demonstrate the real-life use of your products. That is what makes UGC so powerful because it allows you to show your products in action. In general, brands would create fictitious scenarios by hiring paid models, which consumers would label as "made-up" or "marketing gimmicks."
The raw nature of user-generated content, on the other hand, becomes the real game changer on your ecommerce store. Potential customers are influenced to buy your products by their peers.
For instance, if you are an interior design store displaying ecommerce UGC for your products. These images, such as a couch in a customer's living room or a console table in a client's lobby, will help your prospects visualize the product in their living space.
Emphasizes On Emotional Loyalty
Rewarding customers for feeling connected to and a part of the brands is critical. Building connections is also essential for increasing customer retention.
According to surveys, consumers are much more invested in their favorite brands than in the past, viewing the shopper-brand relationship as more than a transactional exchange.
Because most customers don't consider just the monetary aspect of things, survey respondents were more likely to spend on a brand they are loyal to. A Shoppable Instagram feed on your Shopify storefront can make your customers feel valued, encouraging them to return.
How To Add A Shoppable Instagram Gallery To Your Online Store
Adding a shoppable Instagram gallery becomes a smooth ride through a social media aggregator tool. Social media aggregator tools help you create a shoppable Instagram gallery depending on your business objectives. 
With the help of a social media aggregator tool you can aggregate Instagram feeds of your brand. You can moderate your Instagram feed just the way you want, filtering out unwanted social media posts.
After modernization, you have to upload your brand's products on the social media aggregator account. After uploading the list of your products you can tag the products to the Instagram feed to convert it into Shoppable Instagram gallery. 
After this part you can personalize and customize the Instagram feed to make it even more appealing. 
In the final step, you will generate an embed code which you can paste on any type of online store like Shopify, Woocommerce, etc.
Wrapping Up!
The marketing industry is always changing. The goal of your competitors in the race is to overtake you at all costs.
You simply cannot sit back and relax if you are the owner of an eCommerce business or a brand with an online store because you need to use Shoppable content.
The Shoppable Instagram Feed is an incredible tool for interacting with website visitors. With the aid of social commerce, you could possibly turn them into loyal shoppers.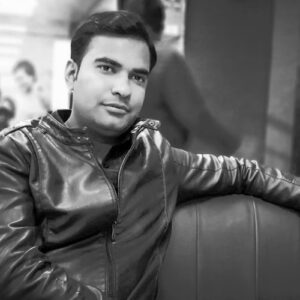 Author Bio: I am Shubham, I am a Growth Marketer at Taggshop a social commerce platform which creates & publishes Instagram Feeds into eCommerce stores. I would love to share my thoughts on the Social Media, Digital Marketing, SaaS Industry, Social Commerce, MarTech etc.