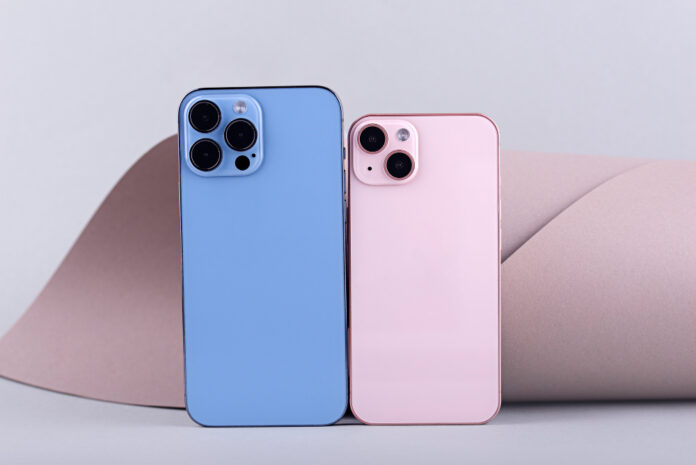 The highly anticipated release of Apple's iPhone 15 lineup is just around the corner, and one of the most exciting aspects for many consumers is the range of colors available for the new models. In this article, we will explore the rumored colors for the iPhone 15, iPhone 15 Plus, iPhone 15 Pro, and iPhone 15 Pro Max, based on information from reliable sources and industry insiders.
iPhone 15 and iPhone 15 Plus Colors
Over the years, Apple has introduced a variety of color options for its iPhone lineup, and the iPhone 15 and iPhone 15 Plus are expected to continue this trend. Leaked pictures suggest that Apple may offer the devices in black, white, yellow, blue, and orange/coral pink.
One interesting possibility is the inclusion of a light green color, similar to the green finish available for the iPhone 12 and the discontinued iPhone 12 mini. While there is some uncertainty about whether this color will be available at launch or introduced later in the product cycle, it could add a fresh and vibrant option to the lineup.
It's worth noting that analyst Ming-Chi Kuo has also mentioned black, yellow, blue, pink, and green as potential color options for the iPhone 15 and iPhone 15 Plus. This suggests that Apple may offer a slightly different color palette, but the overall range should still be diverse and appealing to a wide range of consumers.
iPhone 15 Pro and iPhone 15 Pro Max Colors
Apple's iPhone Pro models have typically featured more sophisticated and cooler-toned colors. Last year, for example, the iPhone 14 Pro came in Deep Purple, Gold, Silver, and Space Black. However, with the iPhone 15 Pro and iPhone 15 Pro Max, Apple is expected to introduce a lighter titanium frame, which could lead to a different color selection.
While specific details are scarce, it is reasonable to assume that Apple will continue to offer a range of elegant and premium colors for the iPhone 15 Pro and Pro Max. The company has a history of choosing colors that complement the high-end aesthetic of its Pro lineup, so we can expect to see sophisticated options that appeal to professionals and tech enthusiasts alike.
Additional Information
In addition to the rumored colors, there are other factors to consider when it comes to the iPhone 15 range. For example, Apple is transitioning from Lightning to USB-C for all iPhone 15 models, which could have implications for the charging cables included with the devices. It is possible that Apple will introduce color-matched cables to celebrate this transition, adding a cohesive look to the overall package.
Furthermore, there are ongoing discussions about the availability of a PRODUCT(RED) model for the iPhone 15 and iPhone 15 Plus. While it may not be part of the initial color lineup, Apple has previously released PRODUCT(RED) versions of its iPhones in the spring, so it is possible that we may see a red option introduced at a later date.
Conclusion
As the release date for the iPhone 15 range draws closer, the excitement surrounding the colors of the new models continues to grow. While the exact color options are still subject to speculation, the leaked information and rumors suggest a diverse range of choices for consumers. Whether you prefer classic and understated colors or bold and vibrant options, it seems that Apple has something to cater to every taste.
Keep an eye out for Apple's official announcement, as they are known for surprising their customers with unexpected color choices. With the combination of innovative features and a wide array of colors, the iPhone 15 range is set to be one of the most highly anticipated smartphone releases of the year.
Stay tuned for more updates as we approach the launch date and get ready to embrace the vibrant world of iPhone 15 colors.