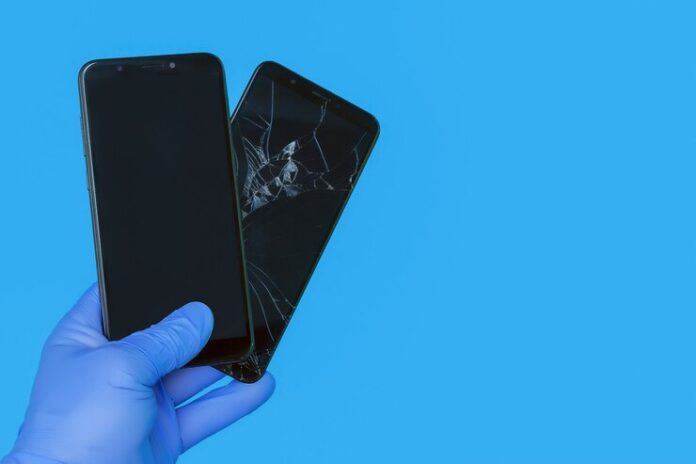 Are you looking for ways to repair your cracked iPhone screen?. iPhone screen cracks or damage repair can cost you a lot, especially if you don't know which iPhone cracked screen repair option is best for your handset. It is also important to note that repairing your iPhone screens on your own will only make the situation worse for your mobile device and give space to damages beyond repair.
Well, we are here to help. In this article, we will walk you through some of the most vital information and factors that will help you cope with your cracked iPhone screens and make sound decisions while selecting the best repair option. Keep reading this article till the end to explore some of the best and most reliable iPhone cracked screen repair options available in the market.
1. Assess the damage
When an iPhone screen cracks or shatters, there are generally a lot of sharp and tiny glass shards poking out of your iPhone screen. You must first make sure to wipe the screen carefully with a soft cloth to avoid further damage to the screen. At times, glass shards can be sharp enough to cut your skin or finger. So be careful while removing the glass pieces. Once you can clean your iPhone screen, you should now look for potential damage near the edges, frame, and other parts of your handset.
If the damage is minor, then you don't have to worry much about the cost of repair. However, if the damage is serious, then you should get it repaired as soon as possible to avoid further damage.
2. Backup your data
In the case of serious or huge damage, you might not get an opportunity to backup your valuable data stores on your handsets. However, in the case of small cracks, you might get enough time before repair to store your data on the cloud. You must make sure to backup your data before your battery turns dead so that you don't end up losing important files and data from your phone.
3. Understand the type of display you need
There are a variety of display options available in the market for you to choose from. You can choose the option depending on your budget, needs, and preferences. Generally, there are two types of display options that you might come across while selecting the display for your screen – the Aftermarket display and the Original Equipment Manufacturer(OEM) display. Aftermarket displays are low-quality and affordable iPhone screens, that are usually available at local iPhone repair stores. Whereas the OEM displays are high-quality and the most expensive option available in the market.
4. Find the best repair option
Once you have finalized the type of screen you would like to purchase for your iPhone, you can now move ahead to select the repair option that suits your needs and budget the best. Here we have listed some of the most common repair options available in the market.
If you wish to purchase the original and high-quality products, then you must opt for apple stores. These types of screens usually come with a warranty and you don't have to worry about much quality of the same. However, it can cost you a lot compared to other options on the list.
Local iPhone repair shops
Local iPhone repair shops are more suitable for people who have budget constraints. If the crack on your screen is minor or not deep, then you must consider opting for this repair option. Local iPhone repair shops are easily available anywhere in the city or country. It is suggested to do the appropriate research before opting for this option to avoid misleading and fraudulent service providers in the market.
This option is more convenient for people who live far from civilization and wish to save some money. This type of service can take weeks to get your phone repaired and in some cases even more.
We hope with the help of this article, you now have greater knowledge about the iPhone repair options and you will be able to make mindful decisions while getting your screen repaired.