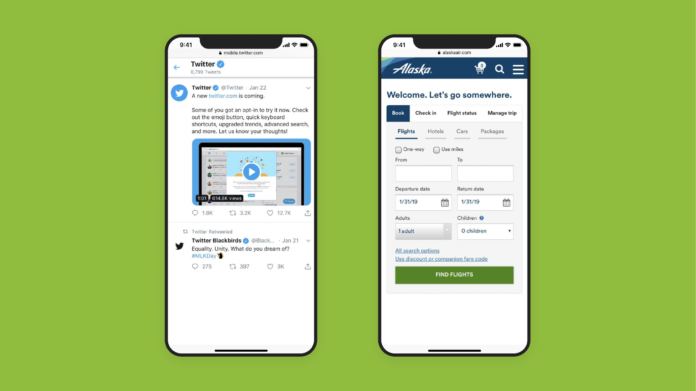 Today's web development trends are advancing by leaps and bounds, stimulating developers and business owners to be abreast with them to stay on the cutting edge of technology. This post reveals the most mind-boggling trends in web development that should be accounted for to gain competitiveness.
Accelerated Mobile Pages
Though not a new trend in 2022, Accelerated Mobile Pages (AMP) are in great demand. Why so? The answer is simple: they're speedy, thus, SEO-friendly. If you browse the web on mobile, you expect rich graphics, smooth scrolling, fast animations, and transitions loading quickly. This is where AMP pages come into play. AMP projects contribute to more incredible mobile website performance, making their load instant: AMP pages are ten times faster than regular ones. In addition, AMP knows precisely how the web page will look before any assets are loaded and can lay out the page in advance. This prevents the flash of on-site content when a half-loaded web page starts to jump around, loading more stuff, thus slowing down the page load time.
Progressive Web Apps 
PWAs still remain one of the most splendid trends bringing native-like browsing experiences to the web. Such apps are designed and live on the network but possess platform-specific app capabilities. For example, they allow businesses to spread live notifications (e.g., sell-outs nearby), and they're installable on tablets and smartphones. Beyond providing an experience akin to native services, PWAs address shared issues of websites, such as slow loading, no offline work, and poor level of security. In addition, progressive web app creation is an excellent approach to reducing development costs without compromising product usability and reliability. That's because such apps are deployed in one codebase and require one focus group of professionals to be maintained.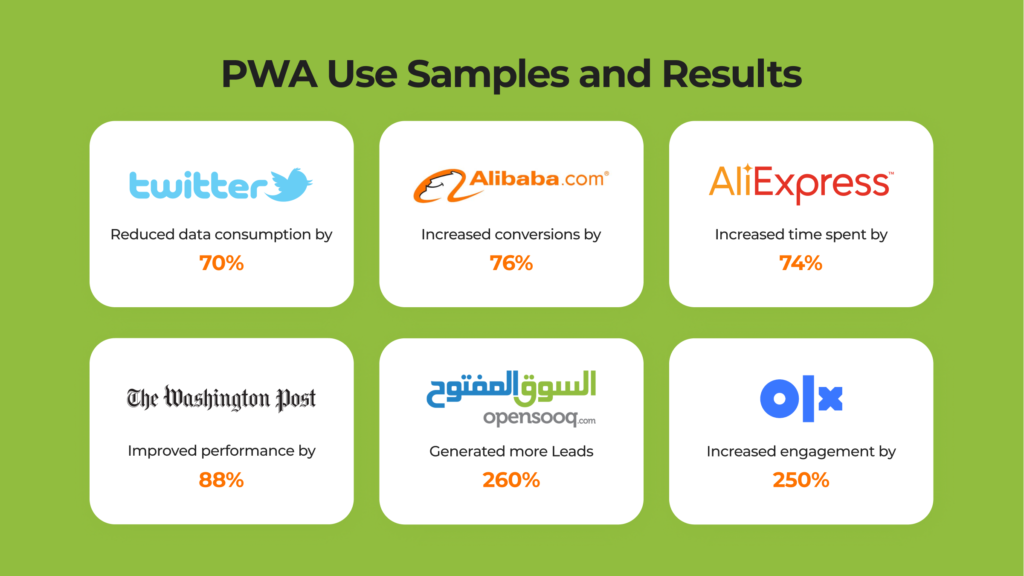 Frameworks
Websites are great tools to establish a credible online presence and receive much-needed visibility. However, your web platform needs to be appealing and user-friendly to engage as many prospects as possible. One of the methods to improve user-web interactivity is to choose the appropriate framework. Frontend frameworks (e.g., ExpressJS, Django, Ruby on Rails, Flask) entail elements, code snippets, and templates assisting in building captivating and interactive websites and web apps. In addition, they come with a handful of tools that make the coding process much faster and easier.
Blockchain Technology
Blockchain isn't restricted to cryptocurrencies; it also brings significant opportunities to web developers. Using the blockchain in web development marked the start of web3 development. This approach enables the creation of a more secure and modern app infrastructure, processing data in a more straightforward and quicker way relying on cutting-edge technologies, such as blockchain, cloud computing, AI, etc. Blockchain-based applications perform on the principles of decentralization, which means all the information is copied to numerous nodes (chains), preventing the possibility of data manipulation or fabrication. Businesses dealing with payments, wallets, and intellectual properties must pay close attention to this trend. It adds an extra security layer to online transactions while streamlining and facilitating the money transfer process.
Automation
Implementing automation solutions, like AI-powered tools, contribute to an accelerated development process and improved user experience. For instance, running an e-commerce website, providing a powerful search engine, and creating a customized experience are vital. That's where AI-powered chatbots come into play. They can quickly address the clients' requests and boost UX. Tech giants such as Amazon, Google, and Intel have already benefited from implementing AI software, resulting in better customer service delivery. AI technology can also contribute to the automated design process and free developers from monotonous tasks. For example, if there's a steady procedure to make an app prototype, it's possible to determine the flow and transfer it to AI disposal.
Serverless Architecture
Serverless architecture is another trend in web development that can't be ignored. This type of IT structure allows devs to design and support applications in cloud environments. To gain insight into serverless architecture working principles, let's consider one of its types: Function as a Service (FaaS). It works this way: the application is composed of a set of independent functions, each of which is responsible for specific actions. Then, these functions are disposed of to a cloud service provider account after passing through the testing stage. When a function is derived, the cloud vendor either operates it on an existing server or drives down a new server to carry out the function. As a result, programmers can concentrate on creating and deploying software while this tech trend realization works independently. 
User Research
Web app creation must comply with user requirements to ensure the platform is user-friendly and intuitive. Enterprises need to pay attention to user research, A/B testing, and proper in-app consumer services while developing applications to provoke success. Commonly, developers are distracted by innovations,  striving to learn and implement as much technology as possible. In turn, their focus should be shifted to the users' needs rather than adding sophisticated features while developing the project.
Internet of Things
The rapid rise of IoT uses and implementation brings this technology to the list of encouraging website tendencies. IoT-based applications can directly interact with multiple intelligent devices and submit the data on the go. Moreover, IoT makes it possible to show website content across different computing devices (e.g., smartwatches and personal assistants). As a result, it will help business owners enhance overall productivity, efficiency, customer involvement and retention, and much more.
Athour Bio
Y uliya Melnik is a technical writer at Cleveroad. It is a web and mobile app development company in Ukraine. She is passionate about innovative technologies that make the world a better place and loves creating content that evokes vivid emotions.