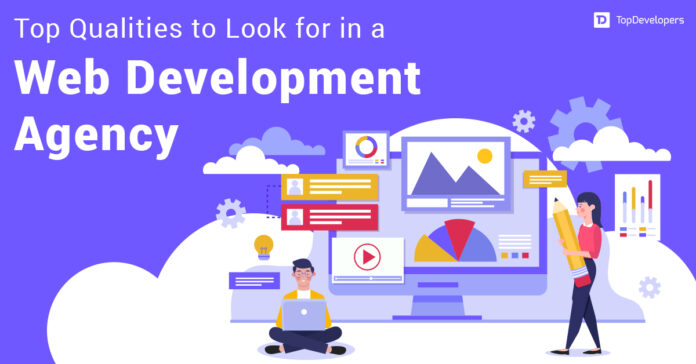 No matter how small your business is, having an online presence and visibility is a must thing. Surviving and giving tough competition to your rivals is difficult without it.
When it comes to online presence, the first fundamental thing to do is to develop a tailor-made, business-centric, robust, and secure website.
From choosing the right tech stack for website development to determining features and functionalities, you will need a professional website development services provider.
Remember, a web development company that offers poor web development services might ruin your reputation and brand positioning. You need to choose a top-notch web development company for your project.
What are the things that you need to consider while choosing the best website development company? This post discusses almost everything.
What to look for in a website development company?
Check Industry Expertise
You might come across a leading web development company that has completed many successful web development projects. However, what you need to know is whether they have done projects related to your industry or not.
A company with industry expertise will be able to understand your needs and objectives in a better manner and will be able to offer high-end solutions that address your pain points. Ensure that they are aware of almost all major web development technologies used in the development process.
Strong Work Ethics
Another thing that you need to check is whether the company follows strong work ethics or not. Work ethics are nothing but moral principles that a web development company follows to ensure transparent and ideal behavior.
Ask questions about how they approach to the project and whether they have a team of professional website developers who will stop at nothing to offer you the best, cutting-edge solutions.
You can contact the precious customers of the company and ask them about work ethics and principles.
Creativity
Making random websites with similar features and functionalities is one thing. An ideal web development company follows innovative ways to create solutions.
They will first understand your business, target audience, competitors, market, and other aspects and then come up with high-end, future-ready solutions that are highly innovative and tailor-made. Ensure that the company has professionals who are highly creative and stay updated with the latest happenings in the industry.
Excellent Communication Skills
This is another aspect to look for in web development companies. Seamless communication is the key to success. If you cannot communicate your expectations and needs to the other party, there is no chance that you will get the best solutions.
As a web development project has many stakeholders involved, communication is vital. Hire a web development company that speaks a common language and can communicate with you via various communication channels such as calls, chats, video calls, and others.
Make sure that the hired professionals can comprehend your requirements thoroughly and can come up with the right, expected solutions.
Check Out Their Website
A website can reveal so many things.
Check out the user interface, layout, design, content, website optimization-related things, images, loading time, and many other aspects.
If you are satisfied with the website, you can go ahead and hire the website development company.
On the other hand, if you find the website poorly designed, you can continue searching for the right company.
Also, you can check out their portfolio and the projects they have completed till today. It will give you some idea about the expertise they possess.
Ask for Privacy and Security Policies
When you hire a web development company, you will be sharing a lot of sensitive and confidential data with them. You need to know how they will protect and use this data. If not protected in the right manner, such situations might jeopardize your operations.
Most web development companies' sign a Non-Disclosure Agreement with the clients before the project starts for data privacy and confidentiality.
You must write down various comprehensive provisions in the NDA you sign with the company to protect your data and its privacy.
Check Client Reviews and Testimonials
Most clients share their reviews and ratings with web development companies on online directories such as ToDevelopers.co and Clutch describing their experiences with the company and the product quality and processes.
If you can check such reviews and testimonials, it will give you a good idea about the services and behavioral patterns of the web development company.
Rather than trusting the testimonials posted on their websites, confront them while you are discussing the project with their representatives. Ask upfront for the contact details of their previous clients and talk to them about their experiences. It will give you a clear idea of whether to proceed with the company or not.
Ask Their Web Development Approach
How do they perceive a project and what is the website development process they follow? It is crucial to know.
Ask in detail about which web development methodology they use to develop websites for clients. Discuss the web development process they follow and whether they emphasize more on quality assurance or not. Also, most web development firms offer post-release maintenance and support services. Ask whether they offer or not.
Conclusion
Choosing the right web development company for your project is crucial. No need to hurry as it might endanger your position. Take your time and evaluate all the aspects we have discussed in this post and you will be able to find the best companies that can offer you cutting-edge, next-generation web solutions that are highly scalable, versatile, and dynamic.