Cloud is set to continue driving significant innovations in various industries. Innovations emanate from business agility, new products, and data strategies. It also comes from intelligent solutions, breakthroughs in software engineering, and platforms or ecosystems enabled by the cloud.
The challenge is that cloud investment isn't keeping pace with innovation goals. The future of cloud computing seems to be demanding a new approach. An approach that aligns the cloud innovation strategy with your future business goals, thus enabling managers to make financial and technical decisions today.
That leads to the development of tomorrow's innovative futures and reconciles competing business needs. All this with financial and technical considerations.
In short, businesses use the cloud to drive secure, data-driven innovations. Without forgetting that they also have competing business priorities. So by taking an approach that inspects business, technical, and financial priorities, they can gain greater value from cloud innovation strategies.
How Organizations Use the Cloud to Enable Business Innovations
Managing innovation processes can be strenuous and requires constant decision-making. To make a well-informed decision, you must gather enough relevant information. You must also ensure that it's done in an agreeable time span.
This helps to ensure that the decisions you make are both effective and efficient. Thanks to innovative technologies and software, decision-making in organizations can be improved to encourage collaboration within the team.
Note that innovation management doesn't just happen. Just like a ship needs sails and a dedicated captain and crew.
Managing innovation also needs tools and motivated users. That's where the innovation management tool comes in. A dedicated innovation management tool is a tremendous help in achieving results in business. It also ensures that ideas, discussions, categorization, and processes stay manageable.
Let's now find out how organizations use the cloud to enable business innovations.
Keeping Track of Risks as They Develop in Real Time
Organizations need to prioritize speed and resilience instead of focusing on cost optimization as a key measure of business performance. They need to first model and monitor data in real time and proactively mitigate risks.
This helps to pre-empt adverse outcomes that orchestrate predetermined outcomes. As a result, organizations are able to gain a significant competitive advantage.
Cloud is important for ambitious organizations set on transforming at an improved speed. It helps them to meet elevated customer expectations and future-proofing their businesses. CIOs and COOs with their teams must broaden their horizons beyond the cost paradigms.
Organizations also use the cloud's ability to act as a vast data warehouse to deliver savings and stronger returns. This happens with the help of a greatly improved system's agility and resilience.
Thanks to the pandemic, organizations have come to realize the cloud's potential. This is because of the millions of employees around the world who were able to collaborate effectively using software-as-a-service.
Innovation Management Tool
There is no doubt that technology has a great industrial impact on businesses. There's also no doubt that organizations are increasingly entrusting their innovation management with technological solutions. One of the solutions when it comes to the use of the cloud is innovation management software.
This trend in innovation management is set to continue into the future. This is considering the fact that the innovation management tool offers a structured and interlinked way of working. It helps businesses in advancing the process of achieving their goals. The innovation management solution enables real-time monitoring, management, and measurement of the innovation process.
Thanks to the software, managers can access all the information they need. Note that different organizations have different reasons for integrating innovation management software. But to understand its value, they must know the range of impact the technology will have on the organization.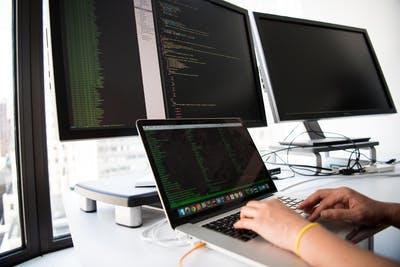 Proactive Cyber Security and Governance
Cloud uses intelligent automation to build business continuity. It also helps by optimizing workforce requirements to streamline cyber security monitoring. They also streamline threat detection and remediation in light of secure cloud infrastructure requirements needed to enable the remote workforce.
Cloud also helps with the expansion of proactive cyber security automation strategies. This enables organizations to automate a wide array of business operations. Such operations include compliance and governance through a DevOps culture. A culture that accelerates time to production by contemplating security and risks early on. 
Customer Experience Management
A lot of organizations are looking to place client satisfaction at the center of their business strategy. This is a great strategy because organizations that focus on human-centric marketing are found to grow faster.
No matter the business outcomes, cloud technology can create seamless, immersive, and impactful experiences. Note that businesses can focus on the below corresponding business outcomes to improve customer experiences:
Frictionless agile experience management that helps to deliver speed and usability with secure and trusted solutions

Omnichannel customer experience management. Cloud helps organizations to focus on securely optimizing the experience across every point of interaction with the client.

Infrastructure Adaptation
This is about how easy it is for organizations to modernize technology today and into the future. A reversion process reassembles new technologies into old contexts. And although it may work for modernizing an old building to become energy efficient, it doesn't work well for IT.  A stagnant approach causes incremental change to improve the solution over time.
Cloud strategies on the other hand thrive when they trend towards evolution or agility. This enables businesses to get rid of historical constraints and create a stronger foundation for change. 
In today's digital world, data is the backbone of strategic decision-making. With the growing data volumes, some organizations still struggle to gain meaningful business intelligence.
Organizations are aware of analytics but lack the infrastructure. As a result, they still work in silos or are expanding ad hoc analytics capabilities.
Cloud and data modernization strategies are inextricably linked. To harness data intelligence, organizations can use the cloud to enable intelligence through ML and insights at the intelligent edge.
Collaborating to Achieve Cutting Edge
For a lot of organizations, migrating to the cloud provides a powerful combination of business agility and access to new technologies that support innovation.
Cloud's scalability allows organizations to quickly ramp up for a temporary data upload. Or add computing power to meet real-time business needs. It also provides easy accessibility to the content and tools needed to deliver innovation.
Cloud provides business users with constant 'everywhere' access to content. It also enables businesses to develop new solutions and grow their business with new technologies like IoT. These kinds of tools are only available as cloud services.
Any organization intending to migrate to the cloud to enhance innovation needs a partner to guide them. A third-party execution and solutions provider is crucial in helping to fine-tune an organization's vision about why they want to move to the cloud.
It also helps to define goals, offer recommendations, and build a transition roadmap to turn the cloud promise of innovation into a tangible reality. 
Delivering Enhanced Innovation
One of the best things about cloud software is that it enables organizations to deliver tangible innovations. These innovations can be very useful across various applications.
In the past, the fact that innovations happened in a scattered manner represented a difficult-to-solve challenge for businesses.
Startups, developers, and innovation experts are always creating solutions for specific niches in the market. This happens in platforms and languages that don't relate to wider business applications.
In the present day, however, the culture around cloud software has changed. The ongoing evolution means that organizations can harness innovation and use it to achieve business goals. 
Some organizations have been creating a new generation of innovative cloud-based virtual business networks. This allows users to push requests to possible trading partners with resilient, secure, and cloud-optimized ecosystems.
New generations of supply chains will be enabled by a set of simplified and highly agile business models. This allows organizations to connect and disconnect with trading partners with speed. Thereby creating dynamic new business networks.
Unlike other supply chains, cloud-based solutions allow organizations to model and seamlessly link and provide visibility of the supply chains. As a result, businesses are able to effectively test and transform how they trade.
Increased Agility and Productivity
Cloud models allow organizations to move quickly when developing new mobile applications and business services. It also helps to ease their work when empowering business teams and line-of-business managers with:
Shared resources

Self-service capabilities

Elastic scalability and automatic chargebacks
By leveraging a public cloud deployment model, organizations are able to ease the burden on their internal IT teams. Also, rather than build infrastructure with the requisite expenses, training, and maintenance, IT teams can purchase services. These services include software as a service and service-based models.
Reduced Costs and Complexity
With the use of the cloud, midsize organizations are able to reduce operational costs. That's if they take the time to understand the models and how to deploy them.
You must also note that costs can be more predictable. This enables midsize organizations to manage their budgeting processes with greater accuracy.
One of the main challenges that come with maintaining legacy data centers is increased complexity. There's also the fact that they are siloed. That means that maintaining them is a costly affair limited in terms of supporting business agility.
Shifting to the cloud model, however, makes it easier for organizations to manage IT. It also makes it easier to upgrade and deploy new technologies. That's because they become available, which enables you to future-proof your organization.
Conclusion
Cloud technologies enable organizations to transform, differentiate, and gain a competitive advantage. This is a major shift from the traditional way that businesses used IT resources.
Cloud technologies support optimizations by offering infrastructure, a platform, and software solutions for supply chain networks. This then leads to financial and operational benefits.
Note that the success in modernizing IT by the use of the cloud is driven by complete standardization. It's also driven by an automation strategy that simplifies the process and allows it to be more agile and resilient to innovate at scale.