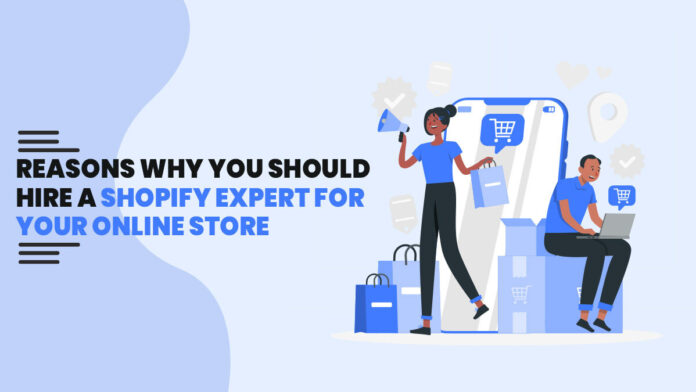 According to Statista, online sales are expected to cross the $6.5 billion record in 2023. The uptrend of eCommerce was witnessed after the Covid-19 pandemic hit and retail businesses were required to operate online.
However, the pandemic cannot be blamed solely as the eCommerce sector was already booming from 2009 to 2019. This has given a certain rise to platforms like Shopify, Magento, and Shogun.
However, as per the Shopify statistics Q1 2022 report, Shopify has captured nearly 11 percent of the total eCommerce platforms market share. Thus, putting itself ahead of other major platforms like Magento, WooCommerce, Wixstores, etc.
This has significantly led to increased competition among online retailers to attract customers and retain them. Thus, the quest to make the Shopify store design the best and conversion-friendly is the biggest challenge.
Store owners tend to design and develop the Shopify store themselves irrespective of their skills, time, and experience. However, it is always recommended to try your hands on Shopify website design when you are tech-enabled.
However, if you are not tech-enabled, do not try setting up your store single-handedly. Always consider Shopify Experts with flawless knowledge and skills to take your project further. Along with this, there are various reasons of why you should hire a Shopify expert for your store.
Saves Time
Time is Money! Indeed, in every sense it is! This is the most significant reason to hire Shopify developers or a Shopify development company. Hiring experts help you invest your time in other business aspects such as model making, supply chain management, inventory management, suppliers management, catalog creation, etc.
You can convey your business opportunities to your developers and how you want your store to be built and they can take care of everything. All you have to do is provide your designers' databases and other store information while you just monitor the regular activities and ensure you both are on the same track.
Make Expert User-Friendly and Conversion-Friendly Store
Shopify designers critically understand the need for user-friendly and conversion-friendly stores. Thus, they are proficient in collecting the efficient website needs and integrating programs, codes, third-party APIs, CRM, marketing tools, marketplaces, etc that help make the store conversion-friendly.
Whereas, they also lay important emphasis on building a user-friendly store by collecting critical website needs. This includes Shopify theme development, the inclusion of an effective User Interface (UI) and User Experience (UX), Search Engine Optimization, website load speed, etc.
Thus, subtracting your one stress of making your online store user and conversion-friendly.
On-going Support & Assistance
Shopify store design experts tend you extend the store development services by providing ongoing support and assistance. Free bug fixes and minor updates are some of the ongoing support services that are frequently needed and designers tend to manage while you process your time making sales.
A good designer offers 24/7 support and assistance. Thus, if you want to hire expert Shopify developers or a Shopify development company, consider this essential requirement.
Improve SEO
Search Engine Optimization (SEO) is the basis of attracting traffic and generating sales. According to Google, 44 percent of the users quoted that they start their customer journey by entering a Google search query.
And out of these, 23.6 percent of the eCommerce orders are directly linked to organic traffic. In an eCommerce space, SEO is majorly concerned with easy navigation, user-friendly Shopify theme development, keyword inclusion in the meta description, title, alt text, creating a site map, enhancing user experience, etc.
A Shopify designer carries hands-on experience with Shopify website design and understands the ins and outs of the processes. They critically emphasize these fundamentals to make the store market-ready.
On-going Consultation
Many times you'll end up with questions, dilemmas, opportunities, and threats during the Shopify store design process. Instead of investing your time in initiating a particular process, you'll end up wandering for the answers.
However, a supportive and innovative expert will always be on your back and call to consult and assist you and initiate the most efficient processes. Whether it be shortlisting applications to integrate into your store, making important business decisions, website updates, upgrades, etc.
Shopify store development and maintaining it is filled with several challenges and difficulties, thus, at this moment you must consult someone experienced and tech-enabled.
Improved Customer Experience
When you conduct a real-time customer journey survey before the launch or just after the launch, you are bagged with loads of website-related suggestions and demands. When you convey these suggestions and demands to the designers, it helps in improving the website processes.
Thus, it makes the solutions customer-oriented and also enhances the User Experience (UX) of your customers. Hence, this swiftly leading to the evolution of strategies based on customer data and designers' years of experience.
Conclusion
As this process requires expertise, knowledge, skills, and patience, someone with other occupations may find it hard to build a conversion-friendly store. Thus, it is suggested to reach out to Shopify Experts as they are more tech-enabled and know every in and outs.
Thus, it is beneficial for any online store to hire Shopify developers to help save your time primarily and secondly, to give you premier conversion-friendly development services.¯