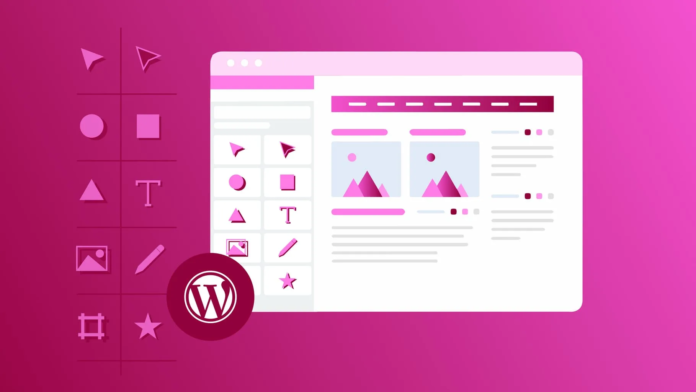 We live in a mobile world and the Internet has grown increasingly important here, and most people access it via their mobile devices. Billions of people are accessing the internet and websites on mobile devices.
Thus, Accelerated Mobile Pages (AMP) play a significant part on the mobile web. You'll notice a significant improvement in mobile page load times when visiting an amp-compatible site as opposed to one that hasn't been optimised for mobile devices. Since AMP just does a rudimentary render of the material from the WP editor, it may not work perfectly with content made in Elementor.
You will need to do some steps to use Elementor Page builder with AMP. This article discusses all the steps to use elementor page builder with AMP.
What is Elementor?
To make stunning WordPress sites quickly and easily, Elementor is the best free drag-and-drop editor available.
The default WordPress editor is adequate for short blog posts, but it provides few design choices, and you cannot see how your design will appear until you click the preview button.
Elementor is a solution to this problem since it provides a real-time visual builder that allows for drag-and-drop page layout without the requirement for specialised CSS or HTML expertise. You'll be able to view your design as your users will, making it simple to make any necessary changes as you go along.
Whether you need a button, a form, a slider, a price table, or anything in between, Elementor has you covered with limitless design possibilities and hundreds of pre-built content widgets.
Elementor can be used for more than just page and post design; it can be used to create a whole WordPress theme, from header to footer and everywhere in between.
What is AMP?
Google's open-source code initiative for accelerating mobile page loads is called Accelerated Mobile Pages (AMPs). AMP works by reducing websites to their barest essentials and then caching that version on Google's servers, so that users may get information virtually instantaneously.
Videos, advertisements, and animations are stripped away, leaving only the most important information and visuals. This can be beneficial for mobile users, who can read blog posts and other articles in moments rather than waiting for complicated parts to load.
Two Major Benefits of AMP Website
Because it is a Google framework, the search engine will start to favour sites that utilise amp over those that don't.

By using the AMP framework, your website will provide a more streamlined experience for your visitors. Due to the speed with which AMP sites load, they will attract users from all devices. As a result, more people will be interested in and productive on your site.
You can visit the site PrimApp and observe the AMP version to understand the benefits. PrimApp is one of the most popular tools online for health insurance comparison. Comparison on PrimApp is easy as it is available in English, French, and Italian language.
Prerequisites to turn on Accelerated Mobile Pages in Elementor to Make an AMP-Friendly Website
Even a year ago, the AMP enabling procedure lacked some simplicity. However, WordPress is a fast-paced market. In this approach, WordPress provides the most streamlined means by which to make websites that are both mobile-friendly and quick to load. Therefore, now you only need three things:
Elementor Page Builder

AMP plugin by AMP for WordPress

AMP Page Builder Compatibility Plugin
Stepwise Procedure to turn on Accelerated Mobile Pages(AMP) with Elementor
Step 1
Bring the AMP for WP plugin into play on your WordPress site. You can do so by installing it through the WordPress plugins store. 
Step 2
Visit AMP for WP and buy the AMP Page Builder Compatibility add-on. In any case, this is a one-of-a-kind service that naturally comes at a price. If you've already paid for the plugin, all that's left to do is download it.
Step 3
Put the plugin for the downloader on your desktop. Additionally, access your WordPress administration panel. Then, use the menu on the side to access the plugins. A new item can be added by clicking the corresponding button.
Step 4
Once you've selected 'add new,' select 'Upload,' and then select the extension you just downloaded to your computer. Now you know how to add to your forte.
Step 5
Navigate to the dashboard's sidebar. After that, activate the AMP plugin. The AMP plugin admin panel will load in a new tab or window. The Third-Party Compatibility setting may be seen here at the end of the list of configuration options. To see the list right now, select View.
The page you're about to see contains a list of third-party features that are compatible with your current setup. Just beyond the SEO menu, you'll find the Elementor Compatibility slide.
With the toggle turned on, the Elementor page builder is prepared to make amp-compatible webpages.
How is the AMP Page visible?
The AMP format allows mobile search results to be displayed in a more visually appealing format, such as a carousel or rich snippet. Some AMP Versions also show "lighting symbol" in the search results. You can check the AMP Version of  TipTop to know more. Tiptop is one of the most popular tools online for health insurance comparison. Comparison on Tiptop is easy as it is available in English, French, and Italian language.
Conclusion
Competition on the mobile web is fierce, so standing out will rely on how accessible and engaging your material is.
With the help of a page builder like Elementor, you can create mobile-friendly websites that are easy to use, and you can also add accessibility features like Happy Addons to your site. Because of this, adopting an AMP-compatible strategy will only lead to success.