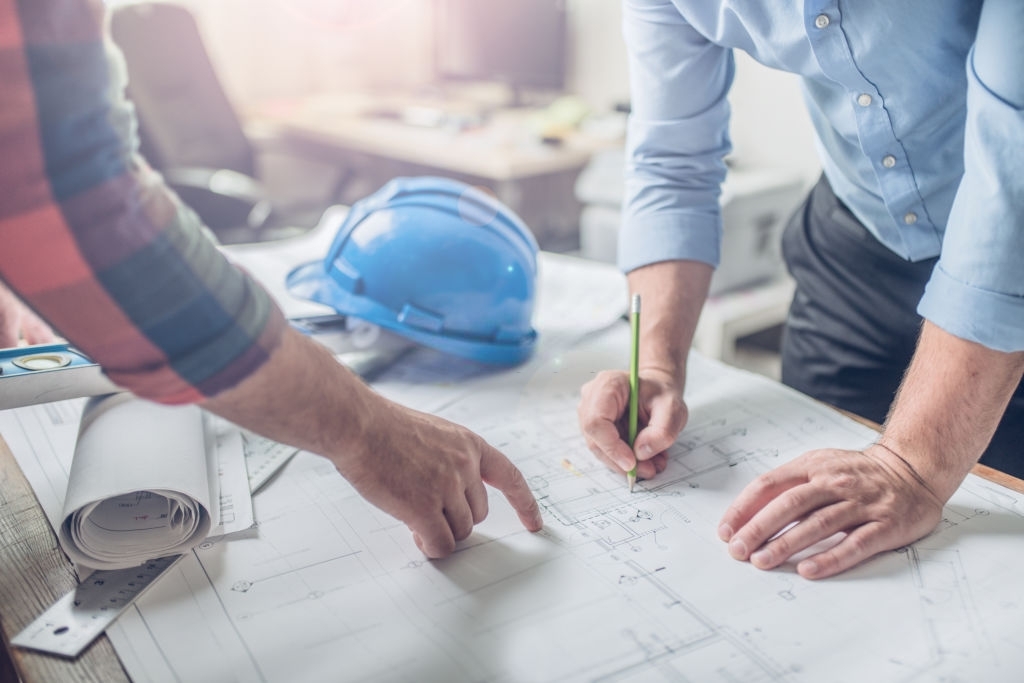 You'll have to make a lot of difficult and crucial decisions whether you're starting from scratch or renovating an existing property. However, choosing the proper construction contractor is the first step in the process of building or renovating your home. It can make all the difference if you have the correct team on your side. Fortunately, there are several general contractor questions you can ask to help you select the greatest fit for your project. Before you choose a construction contractor, ask these important questions.
Do you have a license to do this type of work?
This is the most important of the numerous questions to ask a construction contractor. Licensing is an important part of many industries. Construction is no exception.
Request a copy of their license and verify that it is current and in good standing with the granting body.  You can take help from the top construction recruiting in Dubai company to conduct this task.
Do you have any sort of insurance?
In response to this question, there are a couple of responses you'd like to hear.
To begin with, your contractor should have general liability insurance, which will protect your home and valuables in the event of an accident. If they hit a water main and flood your home, for example, you may rest comfortably that they will cover the costs.
Second, your general contractor should have workers' compensation insurance. This protects you from culpability if someone is injured while you're working on your property. Check out with top construction recruiting in Dubai to verify this license.
Would you be able to supply a list of references?
Consult with previous clients who used the construction contractor you're contemplating. Inquire about both the method and the end result. Budgeting, timing, and professionalism are all issues that need to be addressed.
Credible sources are one of the finest ways to learn more about a possible construction contractor.
In the last few years, how many building permits have you received in my area?
Ensure that your construction contractor is knowledgeable with your community's building code regulations and permitting process. It's critical to choose a reputable contractor who has recently completed work in your region.
Simply put, you don't want to hire a contractor that is unfamiliar with the regulations that will apply to your job because he or she is new to town.
What is the project's estimated completion date?
If you have a deadline in mind, having a clear picture of when the contractor will begin and end work on your project is crucial.
Perhaps you're expecting a child or need to move out of your current home. Inquire about any circumstances that could cause your completion date to be pushed back, whatever the reason. This is also a good time to question how many projects they are currently working on. Also, be certain that the timeline is reasonable.
What kind of monitoring will my project receive?
When it comes to slinging hammers, most construction contractors aren't in the thick of it. With that in mind, inquire about how often they'll check in on your project to verify it's on schedule.
Who is the on-site project manager if they aren't going to check in every day? Will you be able to speak with them personally if you have any questions? You should have peace of mind knowing that someone is monitoring every phase of your new construction or remodeling.
Will you engage subcontractors to help you with the project?
It's uncommon for a construction contractor to have all of the necessary workers under one roof, especially if you're starting from scratch. They'll probably need to hire plumbers, painters, electricians, and other specialists to help them out.
Inquire about the names of all the people they want to hire, as well as the types of jobs they'll be doing. Use this information to double-check these credentials and make sure they're covered by the proper insurance.
What communication channels do you employ with your customers?
Regardless of the size of your project, questions will arise along the way. You should have a dedicated point of contact and information on how to contact them. It's critical to be able to contact someone on your contractor's team as soon as possible, whether by phone, text message, or email.
On that note, your contractor should also provide a communication strategy. Inquire about their protocol for giving project updates, whether it's on a daily or weekly basis.
Do you have any form of documented warranty?
The majority of contractors offer a guarantee on their work, and some even employ a written warranty agreement. This should clearly state what is and is not covered by the build, as well as for how long. When it comes to general contractor questions, it's crucial to inquire about warranties.
A one-year warranty is enough, but two years is preferable. Others will offer long-term warranties on items such as the foundation.
Are you going to get all of the necessary building permits?
Permits and inspection requirements differ depending on where you are. You may require approval from the county, city, or even your society. Furthermore, most remodeling projects that alter a home's structure will necessitate some form of approval.
A qualified construction contractor will be aware of any essential building permits and should handle them directly for your project. Take help from top construction recruiting in Dubai for hiring the best contractor.
How do you usually make payments?
For both you and the contractor you select to work with, the payment schedule is critical. You don't want to pay the entire cost upfront, and most contractors won't expect you to. Before work begins, discuss payment conditions, including payment amounts, major deliverables, and due dates.
At the conclusion of the project, will you give a signed lien waiver?
A lien waiver is a legal document that certifies that you have paid the construction contractor and all subcontractors for the work performed. It gives up the right of the signer to place a lien on your property. To put it another way, it's the construction industry's version of a receipt. You want to engage with a contractor who keeps meticulous records on all of his or her tasks.
Final words
Building a home is a significant investment and years of hard work. A good amount of information about how to navigate the process, particularly when it comes to locating the right personnel for the task, can really help to make the process smooth.
Author Bio:
Sunny Chawla is a Managing Director at Alliance Recruitment Agency. He specializes in helping client for international recruiting, staffing, HR services and Careers advice service for overseas and international businesses.