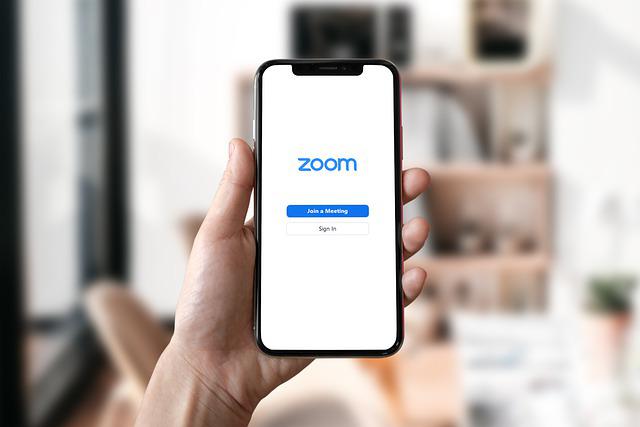 The COVID-19 pandemic accelerated the move to remote work. Zoom is a powerful tool that organizations worldwide have been using to facilitate remote work. Virtual meetings, like in-person meetings, have a unique etiquette. It can be challenging to figure out how to look your best on Zoom, especially if you don't understand camera angles and lighting. Here are five ways to look more professional in a Zoom meeting.
1. Dress Appropriately
Business casual is the accepted norm for remote work. You won't need to wear a shirt and tie in most Zoom meetings. Even if that was required in your industry in the past, most businesses are relaxing that standard.
Opt for a button-down blouse or shirt if you want to impress others on Zoom. Polos may be acceptable in warmer areas, and sweaters may be fine in cooler regions. While on-screen, loud prints can be a distraction, so stick with solid neutral colors.
While your dress does not need to be formal on Zoom, you want to dress down without becoming overly casual. Tank tops and T-shirts will never be acceptable. Find a happy medium between business professional and business casual.
It's best to have a professional top and a professional bottom, including khaki pants, a skirt, or something along those lines. You never know when you'll have to stand up and grab a report or other material. You don't want to get caught in your boxer shorts.
2. Focus on Good Lighting
Where you sit will influence how you look on Zoom. Lighting can be your best friend, or it can be your worst enemy. If you want other people to see your face, opt for overhead lighting so you do not look like you are sitting in front of a spotlight.
The best lighting source is natural light. The next best source is warm indoor light, which is followed by white indoor lighting. The worst lighting you can have is the light from your computer screen.
If you're doing a Zoom call during the day, look for a place with natural lighting that hits your face. Don't have your back to a window because it'll leave you backlit, and your team won't be able to see you.
At night, put a lamp one to two feet away from you. It's best to try to connect to a Zoom meeting a few minutes before the meeting so you can test the camera and play around with lighting options.
3. Find a Good Camera Angle
You use your laptop's screen to watch a virtual meeting. So you could be tempted to position your screen to see things the best. However, you do not want to leave your colleagues looking up your nose for the entire meeting.
Try to avoid odd angles. You should not need to angle your head up or down to look directly into the camera during the meeting.
If you have a standard-sized desk or table, your laptop is probably sitting below your head. You might be able to find an acceptable angle by slightly tilting your laptop screen back. However, lift your computer a little to play it safe so the camera is level with your eyes. A few books or a monitor stand could do the trick.
4. Avoid Distracting Backgrounds
Lastly, ensure that the area behind you during your Zoom call is not distracting. The best background is a plain wall, a small plant, or a subtle piece of artwork.
Many people do not have a dedicated space for Zoom meetings. Still, you can take steps to improve your call setting by cleaning up messes behind you and getting rid of toys, dishes, and personal items.
Fortunately, Zoom backgrounds allow you to use premade backgrounds during video calls. These virtual backgrounds replace your actual background with a professional image of your choice.
5. Invest in Professional Equipment
Do not let dull, grainy video destroy your next Zoom meeting. Even if your laptop has a built-in WebCam, most have a maximum resolution of 720 P, They do a terrible job at maintaining a decent picture in standard lighting. Remember that your camera is your office when you are on a video call. You want things to be as professional as possible. Getting a camera that makes you look your best is worth a few dollars.
Conclusion
Everyone is a little self-conscious about how they look on camera. However, if you follow these five steps, you will not need to worry so much about how you look, and you can focus more on the meeting or giving a killer presentation.