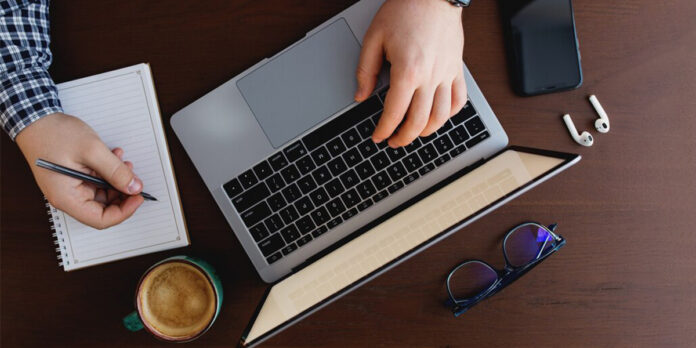 Content writing refers to a piece of content for different purposes. It is not only a piece of writing, but emotions and information. These two are the ultimate purposes of content writing, especially if you consider it in context of SEO writing. Simply put, search engines love optimized information that is engaging and educational.
These days, you will see the commercialized face of content writing. It includes a range of content writing services for various platforms. Honestly, platforms are vital because they describe what content should be shared and what the style should be.
Here are some of the most common types of content writing:
Search engines, like Google and Bing, are fond of blog posts. Information with authentic resources encourages users to trust it. How-to, DIY, reviews, and updates (such as technology or Google updates) encourage netizens to click and explore the published details on various websites.
For a merchant or publisher, it's no less than a magic to discover users' insights in a few clicks. Instead of spending thousands of dollars on marketing, the only thing it needs is the embedded Google code. It helps you track who visited from which location from across the globe. Moreover, you can see live location and discover their intent after exploring their web journey.
Search Engine Optimization (SEO) writing consist of elements that make a blog or article completely optimized. Certainly, it requires an in-depth knowledge of keywords, keyword density, H1 tags, title tags, length of the title, keyword-infused meta-description, anchor tags, internal links, external links, organic writing, and whatever it takes to align the content as per search engine protocols. The recent update "Core Web Vitals" has also made all elements clear that signals them to rank a piece of writing up on SERPs.
Like blogs, articles also consist of information. These are strictly informative and non-promotional because their motive is to educate and guide readers about specific topics. The best thing is that it can have experts' opinions and analytical verdicts. It's like the review of a newly introduced app or movie.
Many magazines, newspapers, and various guest posting sites publish articles online and offline also.  Here also, the guidelines of optimization proves helpful and rank-booster.
This is different and completely commercial writing. Because it defines a brand, individual, or organization, the website content should overwhelmingly describe products or services. The website has landing pages that talk about product descriptions, navigation, and other sections that inform visitors about a company, its offerings, and its values.
Here, one thing always crucial, which is optimization of the content. An SEO expert or certified digital marketing professional can help you to how to achieve on-page optimization to draw maximum value out of visiting traffic.
This is different. The popularity of social media such as Facebook, Tumblr, and microblogging sites like Twitter have opened millions of opportunities, especially for eCommerce stores. People love to engage with, like, share, and comment there, which attract entrepreneurs to go there and attract sales opportunities using interesting posts with images.
This is the most difficult style of writing, which focuses on persuasive writing. It requires crafting compelling advertisements, sales pages, email campaigns, and other marketing materials or concepts that are able to generate leads and conversions. Mostly, it requires simple, crispy, yet immersive words to make readers instantly fall in love with.
All in all, this writing type is the best-fit for advertisements, which aims at attracting sale or conversions. However, the digital marketers, especially CPC marketers, require 90-character long title with all important keywords and CTA together with meta-description.  So, it's indeed strictly technical and only clever writers can do it.
Technical writing is all about generating sales-copy or the products that can help marketing efforts to be more pushing. Writing user manuals, guides, instructional documents, and other technical content that simplifies complex information and conveys brand information is included in technical writing.
Certainly, you don't need to optimize it. Having tags can make it searchable and helpful to users who look for a broader range of details into products.
This is like new-writing. A press release carries important news and announcements about a company, product launch, or event, country or incidents. It is passed to the media, industry publications, and the public through online and offline new platforms.
The most significant point is its authenticity, which lies in the source, the day and place of its occurrence. So, these all points should be there answering 4 W (who, when, where, why) and 1H (how).
This is again a type of commercial writing, which is gaining popularity. People often have a collection of physical books or articles. With Acrobat Reader or likewise tools, it has become like a walkover to convert a scanned copy into a digital version. This type of writing produces longer-form content. So, if you want to create comprehensive guides, educational resources, or fiction/non-fiction books for digital distribution, eBook writing can help.
Editing and Proofreading
These two are integral parts of any type of writing. There are some certified professionals that are known as proofreaders and content writers. They edit and remove discrepancies, typos, or grammatical errors from any piece of writing. In the nutshell, editing and proofreading services to ensure accuracy, consistency, and grammatical correctness of written content.
Essence
You should understand that each type of content writing addresses different purposes. And each requires specific skills to effectively engage users or target audience. Businesses often utilize a combination of these services to create a diverse and comprehensive content strategy.