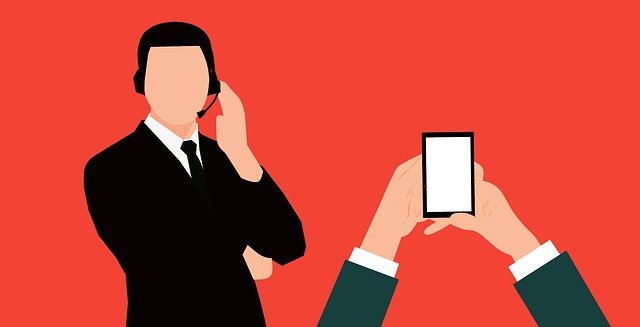 Who you know is always more important than what you know (which is why knowing the right people is always better than knowing the right things, no matter how much stock your ego takes in your intellect). And while cold-calling may get you through the door, it doesn't mean that the relationship's off to a great start. Networking events are like speed dating on steroids (at least that's what they feel like), and it can be difficult to figure out how to make an impression when there are so many other eager participants who have just as much desire to meet new friends or find their next job or pitch their latest venture.
If you're looking for a job and attend networking events to meet possible contacts and leads, you might be wondering how you can make the best impression so that people remember you when opportunities crop up says Peter DeCaprio.
Here are five best ways to maximize your time at any networking event:
1. Smile and introduce yourself
To me, this is one of the most important (and simplest) things to do when networking. I know many people who feel they must stand back in a group at an event or wait until someone comes over to them before even attempting to speak with anyone. There's absolutely no reason not to smile and say hello! If others catch your positive energy and enthusiasm in approaching them, they'll be more likely to remember you when the time comes that they may do something for you.
2. Make a connection and follow up
If someone is nice enough to chat with you and answer your questions, take the time to send them a thank-you note or email after the event — not just about your conversation at the event but also with additional questions related to their business, if appropriate. If you could provide value to them, let them know how it's possible for you to help them in return.
3. Ask for advice before asking for permission
I've heard this comment from numerous job seekers who are looking for advice on whom else they should talk with or people they should seek out because of their areas of expertise. If someone gives you the name of another person to contact, do it. Follow up and ask that person if they can provide some advice about who else you should talk with — then send a thank-you note after your conversations.
4. Control your online profile
Rarely do I meet someone at an event and want to connect with them on LinkedIn or Facebook right away because their profiles don't look professional or they have unprofessional pictures posted. It's important for job seekers to keep their profiles clean and easy to see who you are beyond possible stereotypes based on friendships or work experience listed on your profile.
5. Put yourself in the other person's shoes
If someone is 5'8″ tall, there's no reason for them to wear stilts! If you're networking with someone and your goal is to get them to remember or respect you, then don't do things that would cause others not to respect you. Show up appropriately dressed for whatever industry event you're attending and be prepared with concise and thoughtful answers for the questions they may ask during your conversation.
If you've been wondering how best to make a good impression at a networking event, hopefully, these tips will help as you polish up those elevator speeches and dust off those business cards.
FAQs:
Who is this article by?
By Diane Gottsman, owner of The Protocol School of Texas
When was this published?
Featured on the Huffington Post January 26th, 2014
Where can I find more information about Diane Gottsmark?
Follow her on Twitter, like her page on Facebook, connect to her LinkedIn account and visit her website at The Protocol School of Texas.
Did you enjoy reading this article?
Subscribe to my blog for even more great content! Or better yet, help me create harried networkers like yourself a little bit happier by sharing it with your friends via social media!
Conclusion by Peter DeCaprio:
Numerous studies conducted by countless companies and agencies show that networking is the best way to find a job. Diane Gottsmark offers 5 tips about how best to make a good impression at a networking event and I encourage you all to keep this information in mind as we enter the New Year and welcome new opportunities!