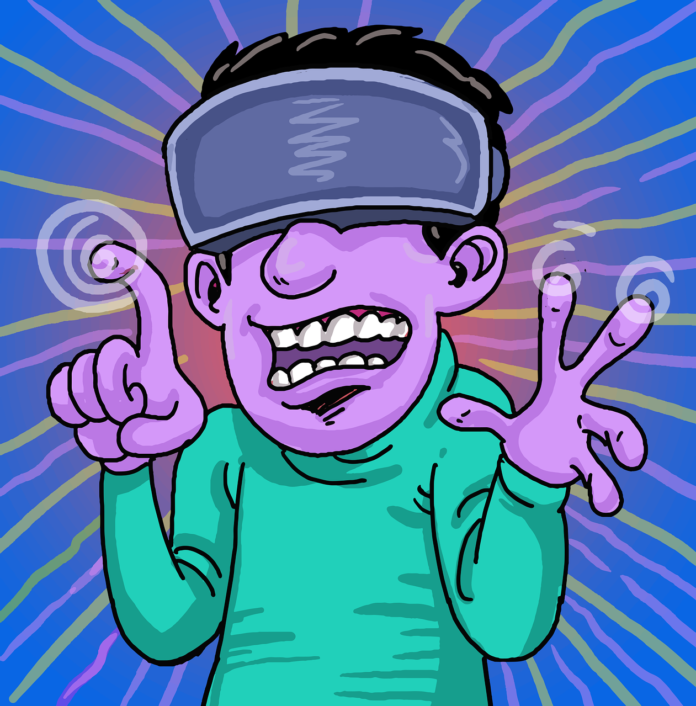 According to Statistica, the gaming segment's income is predicted to reach US$205.00 billion by 2022, with 3,595.9 million players by 2027. These figures clearly show that the gaming business is expanding at a rapid pace. However, there has been a significant change in the gaming industry since 2019. Instead of entrusting power to a centralized authority, producers want to take control, and Web3 game development makes this possible. This has sown the seeds of a new creative economy, with Web3 being the future of this kind of economy.
What exactly is Web3 Gaming?
To put it another way, Web3 games are driven by blockchain. Because a blockchain is decentralized, all actions of the gaming platform, from asset generation to ownership, are managed by the players rather than a single organization.
In 2021, the Web3 game developer industry raised more than $3.3 billion for ecosystem development. As the size of the investment and the number of Web3 participants grew, we saw various gaming-specific blockchains emerge on the market:
Sky Mavis created Ronin Blockchain to avoid the hefty gas costs imposed by its immensely popular game Axie Infinity, which was running on the Ethereum blockchain.

Immutable X – The Web3 game creation platform is a scalability solution for Ethereum. It allows for 9,000 transactions per second, near-instant transactions, and zero gas fees for games developed on it.
As a web3 development business, we believe that blockchains like WAX, Polygon, Harmony, and Hive are ideal for Web3 game creation.
What are some examples of Web3 games? What distinguishes them from a centralized game?
According to a recent survey, Generation Z and millennials spend more than 7 hours each week gaming. Web3 gaming has been crucial in allowing users to monetize their time. In reality, Web3 games have contributed to the GDP of nations like Korea and the Philippines since they have become a source of income for many gamers.
Free-to-play video games
Free-to-play blockchain games are becoming more popular. This is because there are no upfront expenditures associated with playing these games.
Every year, 10-15% more people join the gaming business. These free-to-play Web3.0 games allow users to develop their talents before venturing into the play-to-earn sector. Furthermore, Web3.0 users like that the in-game assets they obtain during gaming are theirs and are censorship resistant.
Play to win games
Play-to-earn games, as the name implies, enable users to monetize the time they spend playing the games. Participants get game-specific fungible and non-fungible cryptocurrency tokens in exchange for their time.
Web3.0 game creation companies like us provide numerous gameplays that players may use to make money. The player may make money by winning fights against opponents, staking land or other in-game assets, or creating and selling an in-game item or more.
Web3 gaming's technological stack
A Web3.0 game is significantly different from conventional game creation in terms of technology and must be carried out solely by an expert Web3 game development business since it contains a creative economy and financial transactions. Web3 gaming's four most significant and basic technological components are:
Apps that are decentralized (dApps)
A game decentralized application is a tool that leverages Web3.0 frameworks to connect players and game producers to the blockchain. dApps are the interfaces on which gamers play and are created with Unity or Unreal SDKs.
They essentially facilitate the trade of in-game assets and smart contract transactions.
Smart contracts
Smart contracts allow game creators to customize games and utilize in-game assets based on the needs of the users. These are set up to monitor and manage gaming procedures and the economy.
Nodes on the Blockchain
The gameplay information is kept on the blockchain network when a Web3.0 game is produced and deployed. Nodes assist in extracting game information and delivering it to Web3 libraries. This allows Web3 libraries and smart contracts to communicate to enable real games.
Electronic wallets
A digital wallet is usually coupled with a Web3 gaming platform or a dApp. This wallet identifies each player and allows them to acquire in-game tokens or assets securely.
Last but not least
You've just learned a lot about Web3 game production. However, you are still unsure of what you should construct or have a concept but need a highly competent development effort.
Reach out to the best Web3 game development company to reap the benefits.