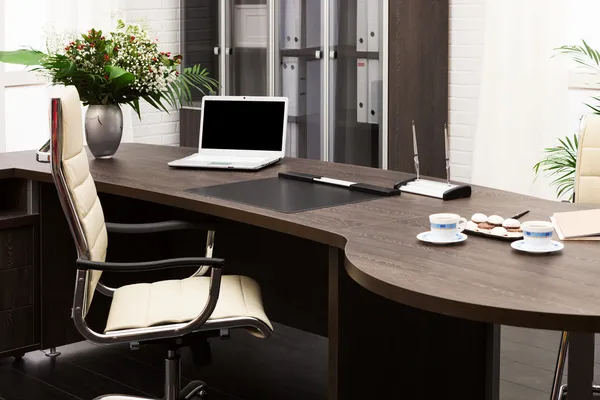 Moving is stressful.
No matter how careful or methodical you are, it'll keep being nerve-racking, as long as you're not staying organized. So, in this article, we won't tell you how to move. Instead, we will help you with being organized, from the beginning to the end.
So, without making any further ado, let's begin.
Organizing for a Home Office Move
Moving a home office, unlike a corporate one, will be much less of a problem. Nonetheless, if you are doing it alone, it will be impossible for you to arrange everything without a plan.
So, if you need some help, don't forget to go through the following list accordingly.
1: Purge and Declutter
Before you start moving your office, you must keep an eye on what you want to get rid of and want to keep? Create a list for each and start decluttering what you don't need. 
If possible, you can also try selling what you don't need on eBay or sites similar to that. It can help you gather more revenue for your move and make it a successful one.
2: Order Whatever You Need in Advance
Even if you want to, you can't take everything to your new office. You have to discard a few, keep a few things as is, and buy some newer stuff. 
Additionally, you might also need some equipment and tools for moving, including –
Thich sharpies

Quality tape gun

Boxes in a wide variety of sizes 

Room stickers

Packing papers and packing tapes 

Moving blankets, and

A binder (to take care of your essential papers)
There is no need to buy everything new, though. If you want, you can simply borrow some of them from your family members or friends. These are quite common in modern households.
3: Talk to a Movers & Packers Company
If you're thinking about moving to a new place, it's important to hire some office movers who can help you with both organizing and moving. With their experience and expertise, they will ensure that the entire operation is being done smoothly and neatly.
Yes, it may be a little expensive. Nonetheless, the risk of getting your resources stolen will be quite low. Also, as they are careful in their approach, they won't break anything. So you aren't going to lose anything at all too\.
4: Use Color Codes
Do you want to keep whatever you're moving in an organized manner and find them quickly? Well, then, make sure to keep one type of equipment in a single box and draw a color on it.
This way, it will be easier for you to remember what you have kept where and ensure that you find them whenever needed. You can also note the color codes down in a diary. 
5: Have a Packing Strategy
Packing your stuff properly will require a straight-line strategy to become successful. So even if you are moving your home office, you should still do it in a structured manner.
How? Well, to begin with, you can focus on a single room and try to get whatever you need from that place first. Once you are done with that, you can move onto the second one.
Doing this will help you in two different ways –
Firstly, as you are packing in an organized manner, you will have an idea of what you need and what you don't. This way, it'll be easier for you to list down whatever you're lacking and purchase them accordingly.

Secondly, if you are collecting everything room by room, the risk of missing out on an equipment or tool will be low. Also, you won't misplace anything, no matter what too.
The Bottom Line
When it comes to moving, it's always best to follow a by-the-books method and focus on one thing at a time. We feel like we've already shared whatever you needed to know in this case.
However, if you are still confused about something, make sure to let know all about it in the comment section below. We will try to answer your questions as quickly as we can.